What to do in Iceland in June
June is a spectacular time to visit Iceland, with its long days, mild weather, and vibrant festivals. As you plan your itinerary, consider including some of these incredible Iceland Day Tours offered by Gray Line Iceland. From exploring the stunning highlands to delving into the depths of a dormant volcano, these Reykjavik Day Tours will help you make the most of your trip to this magical island.
Why June is the Perfect Time to Visit Iceland?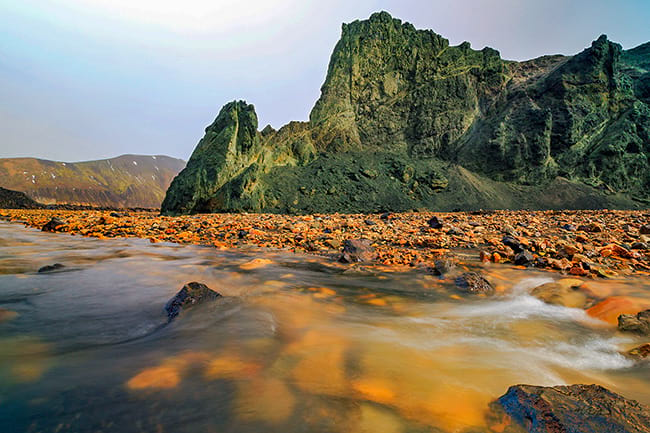 June is one of the best months to visit Iceland, thanks to the long daylight hours, pleasant weather, and a host of outdoor activities to choose from. With 21 hours of daylight on June 21st (the summer solstice), you'll have ample opportunity to explore the island's natural wonders on your Iceland Day Tours. The mild temperatures, averaging between 9°C and 15°C (48°F to 59°F), make it comfortable for hiking, sightseeing, and partaking in various outdoor activities. Add to that the numerous festivals and events occurring throughout the month, and it's easy to see why June is such a sought-after time for travelers to experience Iceland.
Festivals and Events in June
Icelanders love to celebrate, and June is packed with events and festivals that showcase the nation's rich culture and heritage. Some of the highlights include:
Festival of the Sea: This family-friendly event kicks off the month by honoring the importance of the fishing industry in Iceland. Expect to see maritime exhibits, taste delicious seafood, and enjoy various sea-themed activities.
National Holiday: On June 17th, Icelanders celebrate their independence with a colorful parade, outdoor concerts, and plenty of food and fun.
Viking Festival: This celebration of Viking culture attracts visitors from around the globe, featuring traditional cuisine, handcrafted wares, and dramatic battle demonstrations.
Summer Solstice Celebrations: Experience the magic of the midnight sun with events such as the Secret Solstice Music Festival and various pagan celebrations held around the country.
Reykjavik Fringe Festival: This week-long event showcases a wide variety of artistic fields and disciplines, offering a creative and captivating finale to a month of festivities.
Weather and Packing Tips for June
Though June is one of the warmest months in Iceland, it's essential to pack layers to accommodate the varying temperatures across the country. Start with lightweight base layers and add items such as fleece jackets, waterproof shells, and sturdy hiking boots for outdoor adventures. Don't forget sunscreen, sunglasses, and a sleep mask to ensure that the extended daylight hours don't interfere with your rest.
Now that you're prepared for your June visit to Iceland, let's dive into some of the best Iceland Day Tours offered by Gray Line Iceland.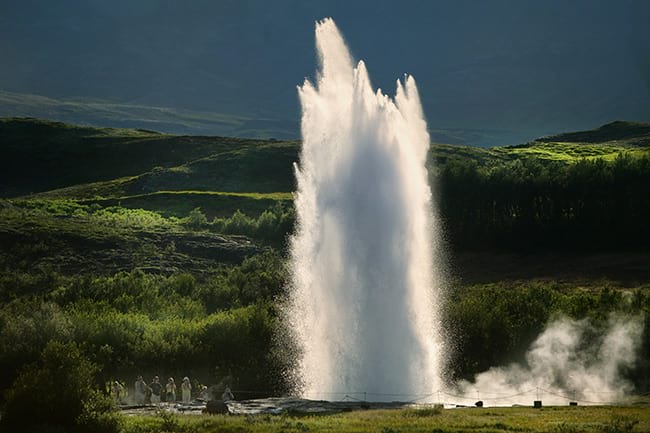 Golden Circle Evening Tour
Experience the magic of Iceland's most famous attractions during the golden hour of dusk on the Golden Circle Evening Tour. This Reykjavik Day Tour takes you to iconic sites such as Thingvellir National Park, Geysir Geothermal Area, and Gullfoss Waterfall while avoiding the crowds that flock to these popular destinations during the day. The extended daylight hours of June make this evening tour a unique and unforgettable experience.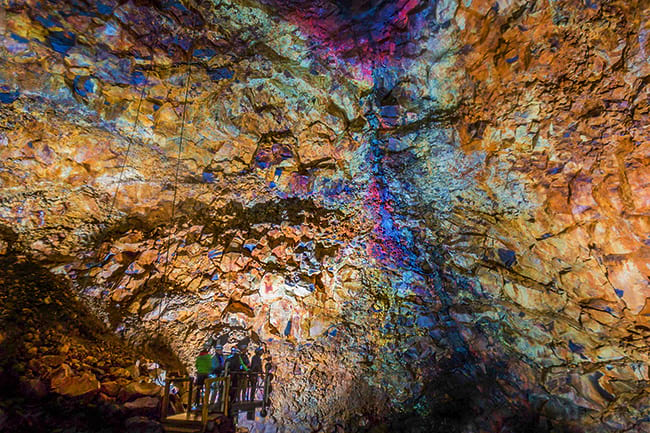 Inside the Volcano Tour
Discover the geological wonders of Iceland on the Inside the Volcano tour. This one-of-a-kind experience takes you into the magma chambers of the dormant Thrihnukagigur volcano, where you'll learn about the science and history of Iceland's volcanic activity. Marvel at the vibrant colors of the rock walls within the crater and gain a deeper appreciation for the island's unique geology.
South Coast Exploration
The South Coast of Iceland is home to some of the country's most awe-inspiring natural wonders, making it a must-visit destination on your Iceland Day Tours. Gray Line Iceland offers several tour options to help you experience the best of the South Coast:
South Coast, Waterfalls & Glacier Hike - This full-day tour combines the beauty of Seljalandsfoss and Skógafoss waterfalls with an exhilarating glacier hike on Sólheimajökull. It's the perfect way to experience the diverse landscapes of the region.
South Coast & Jökulsárlón Glacier Lagoon - This full-day tour takes you along the picturesque South Coast, stopping at iconic sites such as Reynisfjara Black Sand Beach, Vatnajökull National Park, and the enchanting Jökulsárlón Glacier Lagoon.
Whale Watching and Puffin Tours
June is an excellent time for wildlife enthusiasts, as it's the peak season for whale watching and puffin spotting. Gray Line Iceland offers the following tours to help you get up close and personal with these incredible creatures:
Whale Watching Tour - Set sail from Reykjavik's Old Harbor on this thrilling excursion, where you'll have the chance to see minke whales, humpback whales, porpoises, and various seabirds in their natural habitat.
Puffin Watching Tour - Take a scenic boat ride to the puffin islands of Lundey and Akurey, where you'll witness thousands of these adorable seabirds nesting and feeding during their breeding season.
Experience the Midnight Sun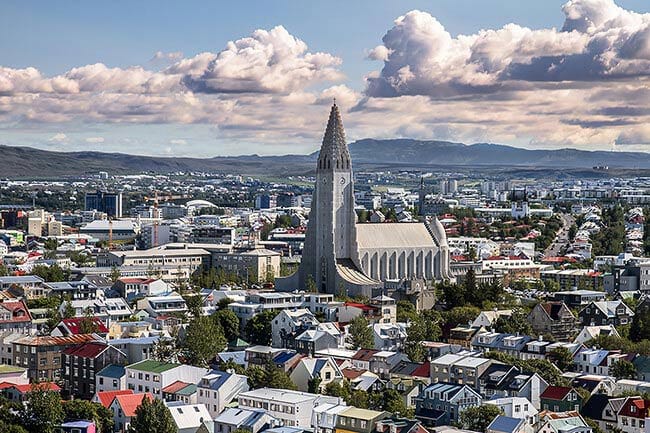 One of the most magical aspects of visiting Iceland in June is the opportunity to witness the midnight sun phenomenon. Gray Line Iceland offers a Midnight Sun Cruise that allows you to experience this natural wonder in all its glory. As you sail along the coastline, bask in the golden light of the seemingly endless day and take in the stunning views of Reykjavik and the surrounding mountains.
Tour the Snæfellsnes Peninsula
Often referred to as "Iceland in Miniature," the Snæfellsnes Peninsula offers a diverse range of natural wonders and geological features packed into a relatively small area. Gray Line Iceland's Snæfellsnes Peninsula Tour takes you on a full-day adventure to explore highlights such as Arnarstapi, Hellnar, Djúpalónssandur, and the iconic Kirkjufell Mountain. This tour is an excellent way to experience the beauty and diversity of Iceland's landscapes without venturing too far from Reykjavik.
Embarking on these Iceland Day Tours during your June visit will allow you to experience the best of what this enchanting island has to offer. Whether you're hiking through the highlands, exploring the depths of a volcano, or basking in the glow of the midnight sun, your trip to Iceland is sure to be a memorable and magical experience.