What to See in North Iceland
First of all, the North is known for more snow than the South as well as colder temperatures. It is one gorgeous part of Iceland to visit in any season. But what to do and see here during the wintertime? The biggest town is Akureyri, which is a charming place with a population of around 20 000 people, surrounded by mountains and sea, and it is called the capital of the North. The closest towns to Akureyri are Húsavík, Dalvík, Ólafsfjörður, and Siglufjörður.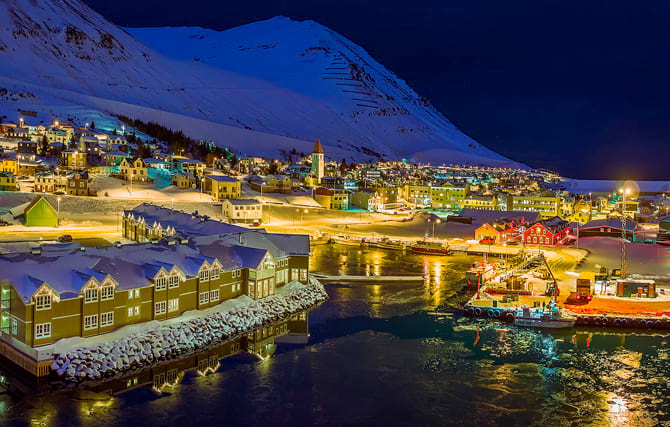 If you are going to the North during your Iceland visit in December, be careful on the road and make sure you can drive in more challenging road conditions than you have experienced. If not, we recommend that you instead find a local driver for yourself. It takes around 5-5,5 hours to drive from Reykjavík to Akureyri during wintertime. You can also fly to Akureyri from Reykjavík domestic airport, which takes 45 minutes.
Coffee and food in Akureyri.
Once you are there, have a walk in a small city center, nicely decorated in a Christmas mood with lovely places to sit down at and have a tasty coffee or food. We recommend stopping by the Berlin Hostel or Akureyri Backpackers Hostel. Both locations have a restaurant where you can have delicious meals at reasonable prices. If you are more enthusiastic about dinner, visit Rúb 23. Their menu offers everything from fish to local meat and sushi. If you fancy pizza and tasty burgers, you can try Greifinn or Múlaberg Bistro & Bar.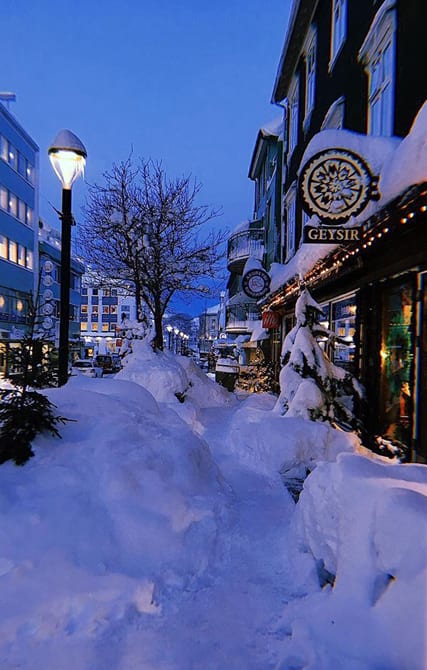 We can't forget about the ice cream. When it comes to the taste, definitely go to Brynja and feel free to get crazy about it. They also have vegan versions so everyone will find its pleasures.
Places to visit.
When you are traveling in the North of Iceland, don't forget to stop at "Jólagarðurinn" - a Christmas garden (called Santa's village), just about 20 kilometers from Akureyri. It's a proper red Santa's house with many magical things to explore and a small Icelandic store right next to it.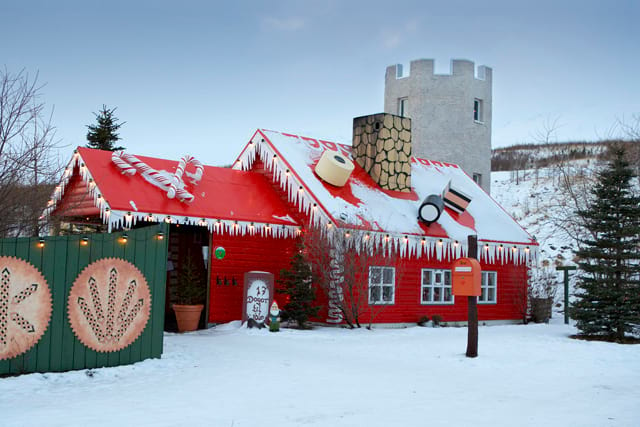 After a long day in cold and windy weather, a good idea would be to go to Akureyri's swimming pool, Sundlaug Akureyrar, or drive a little bit out of the city to Hauganes. There you will find four hot tubs at the black sand beach, right next to the sea with fantastic scenery around. Feel free to jump into the sea when you feel too warm in the hot tub. Payment for Hauganes hot tubs is rather inexpensive, it is only 500 ISK and you can either leave the cash there or pay it by card at the restaurant Baccala next door.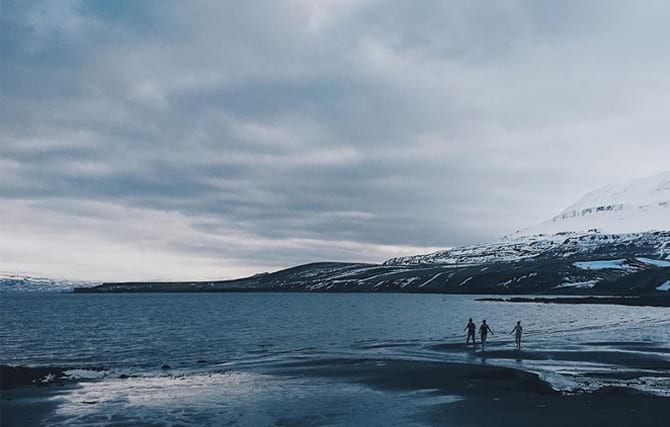 If you visit Húsavík on your travels, be sure to check out their new geothermal baths Geo Sea, which offers the best view towards the sea, many pools to relax in, and excellent wellness.
If you are a ski or snowboard enthusiast and snow conditions are welcoming, take yourself up to the Ski resort called Hlíðarfjall just about 10 minutes of driving up to the mountain from Akureyri. The ski resort opens already in December. If you don't have a car, you can take a bus there which is free of charge as all the city buses in Akureyri. Another small yet good ski resort in the North is in the small village of Siglufjörður about 75 kilometers from Akureyri.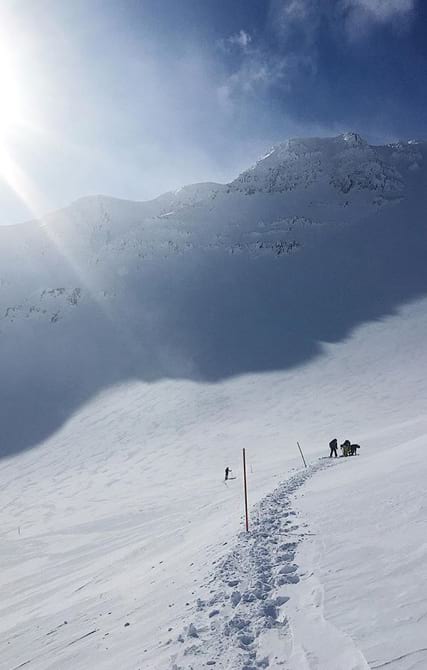 On your way from Siglufjörður, stop at a town in between two tunnels called Ólafsfjörður, known for its good waves for surfing. A fun fact is that tunnel from Ólafsfjörður to Dalvík called Múlagöng is a "one-way" tunnel. That means that there is space only for one car driving and so, on the way from Dalvík to Ólafsfjörður, cars must give priority to vehicles coming from the other side. This experience might sound a little bit scary, but if you follow the rules, it's just a funny experience to remember.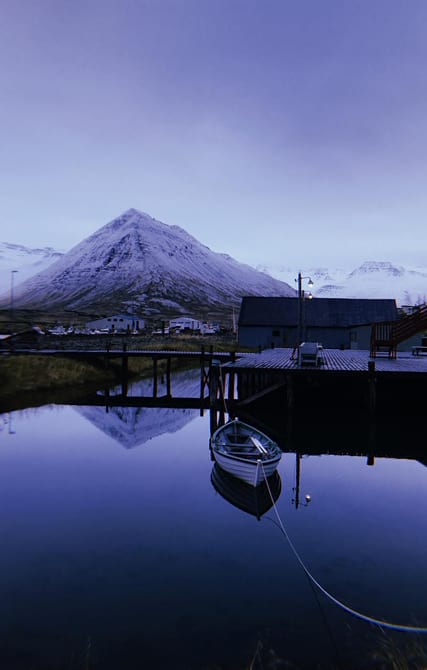 Your next stop should be in Dalvík very well known as a small fishing town. Have a walk on Dalvík´s beautiful beach and be sure that you stop by at Gísli, Eiríkur, Helgi coffee house at the corner of the main road. It is a charming cozy place with delicious meals (try the fish soup), cakes, and good coffee.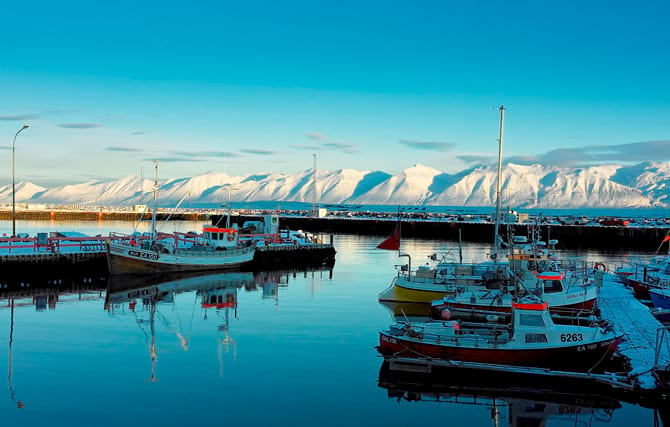 We can assure you that you will find some great experiences in the North, it all depends on the time you would like to spend there. We hope some of the activities and places mentioned above might help you get some ideas and create a perfect plan for traveling.