Things to do in Iceland in November
By November, winter is in full swing in Iceland. Temperatures have dropped, snow has fallen, and Icelanders engage in full cozy mode, lighting candles, soaking in hot tubs as the snow falls around them and kids begin whispering, jólin eru að koma (Christmas is coming). But before the Yuletide season begins, there is plenty to do in Iceland in November. Both our South Coast, Glacier Lagoon & Ice Cave - Two-Day Tour and South Coast, Glacier Lagoon & Glacier Hike - Two-Day Tour begin in November, and you won't want to miss the Northern Lights Deluxe tour or the Hveravellir Winter Adventure tour.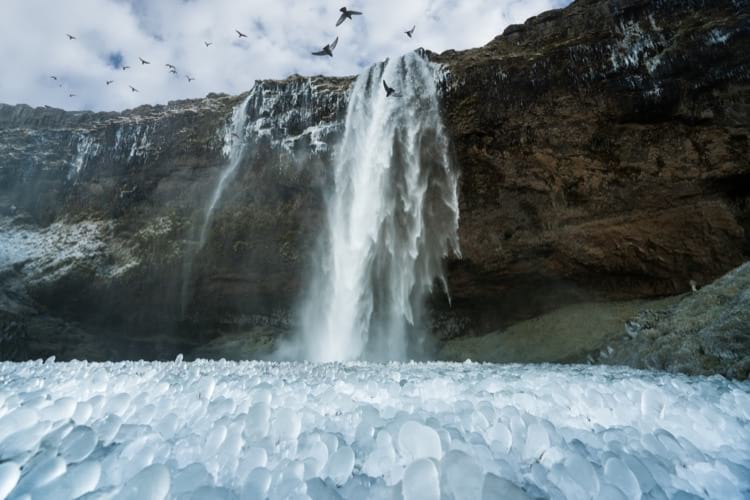 What to Do?
There are plenty of tours to choose from all year round, but there are some that can only be enjoyed in the winter.
Two Days of the Best of the South Coast
Whether you want to explore an ice cave on the South Coast, Glacier Lagoon & Ice Cave - Two-Day Tour, or hike up a glacier on the South Coast, Glacier Lagoon & Glacier Hike - Two-Day Tour you're sure to find something that strikes your winter fancy. Before going ice caving or glacier hiking, these tours take you to the most popular sites along the scenic south coast of Iceland including gorgeous waterfalls, a black sand beach, the wondrous Jökulsárlón glacier lagoon plus a stay at a lovely guesthouse at the foot of a mountain.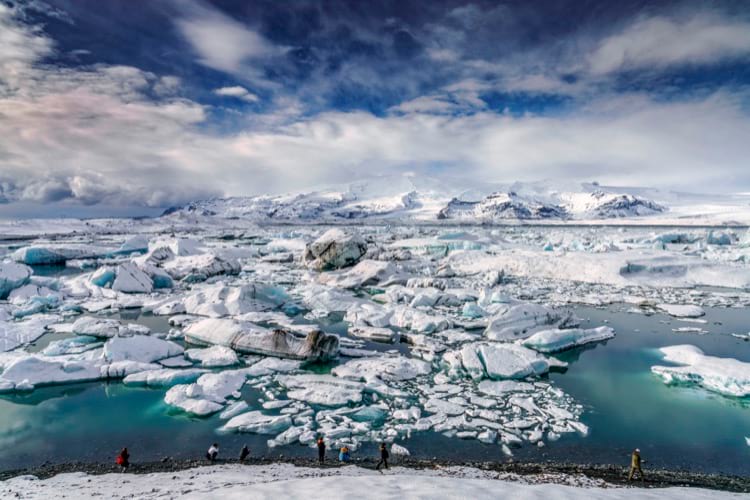 See the Northern Lights
Winter is the best time to see the northern lights in Iceland and our Northern Lights Deluxe Tour provides the amenities you'll need for an extended northern lights hunt. The aurora can be elusive, which is why it may take a while for them to make an appearance in the dark winter sky. We'll provide the warm coaches, with plenty of legroom, reclining seats and blankets, hot drinks, and expert tour guides that know all the best places from which to spy the lights and you bring your sense of winter adventure.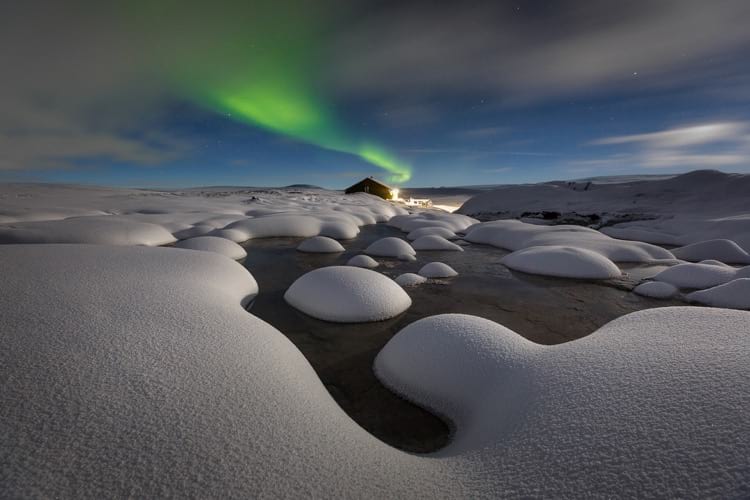 Go on a Winter Adventure
Speaking of a winter adventure, if you want to take your northern lights hunt up a notch, why not check out the Hveravellir Winter Adventure tour? Take a Super Jeep into the highlands where you can truly enjoy the magic of an Icelandic winter. Keep an eye out for the aurora while you soak in the naturally heated pool at Hveravellir nature reserve, explore the area on snowshoes or just take it easy and spend a cozy time in the cabin.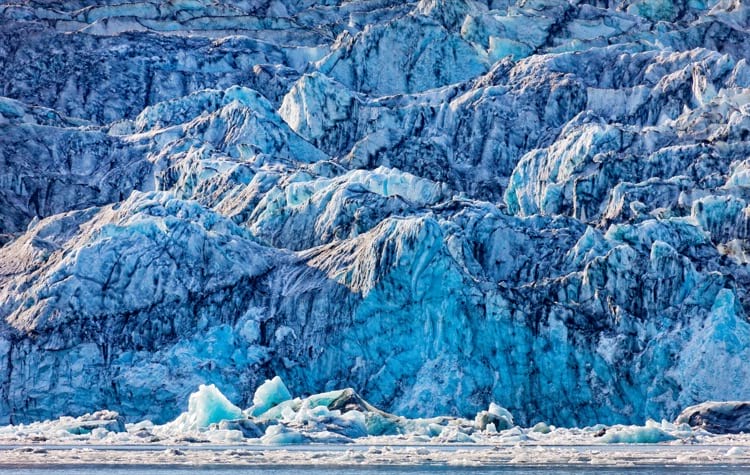 What's the Weather Like?
In a word, cold. November in Iceland is cold, brisk, and rainy and there may very well be a bit of snow mixed in. Temperatures, this time of year, see average lows of around 1ºC (34ºF) and highs of 4ºC (39ºF). Not only is it cold but the hours of daylight decrease with every day going from eight hours of daylight on 1 November to just five hours by the end of the month.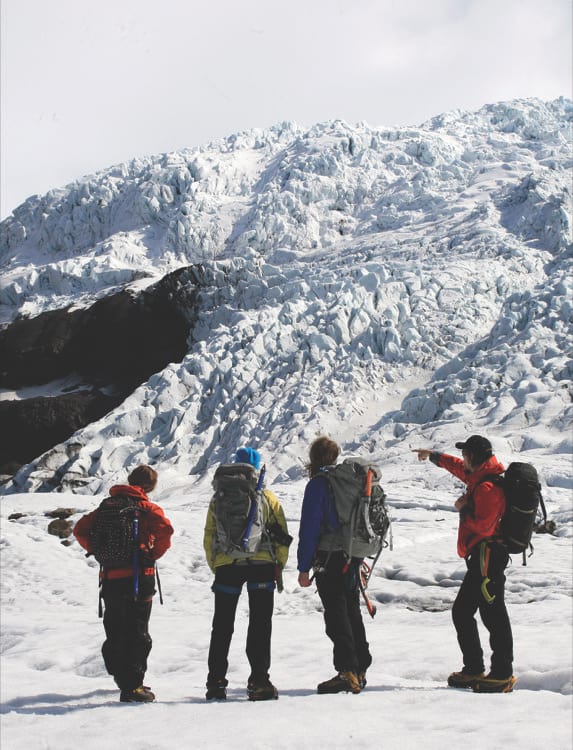 What to Pack?
Packing layers is always a good idea when coming to Iceland but for winter, make sure those layers include lots of wool. Wool will keep you toasty warm and breathable. Thermal underwear is a must as are warm socks (wool is best of course), fleece/sweater, and a waterproof outer layer (including snow pants or pant covers) to protect against wind, rain, and snow. Add warm waterproof boots, a hat, gloves, and a scarf, and you're ready to enjoy whatever a November day in Iceland may decide to throw your way.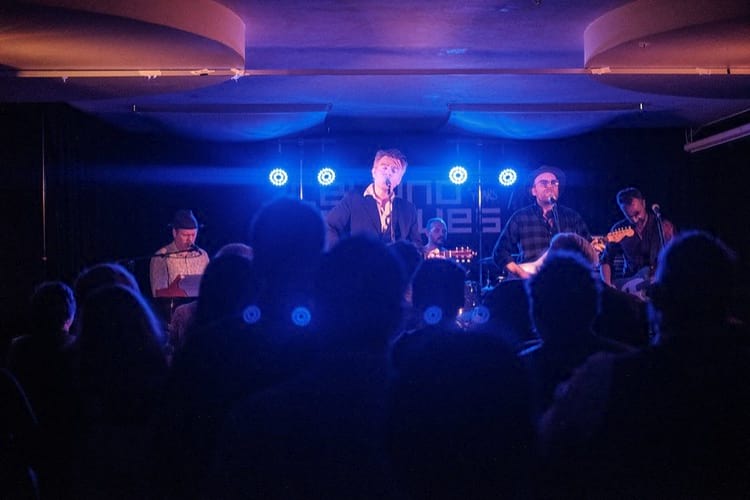 Music is in the Air
Iceland is known for its thriving music scene and what has become known as the Icelandic music festival begins in November—Iceland Airwaves. Held in venues across downtown Reykjavík from 6 November to 9 November, Iceland Airwaves brings together breakthrough and established musical artists from across Iceland's musical spectrum as well as a renowned international talent. Dust off your dancing shoes and move and groove to the sounds of Iceland.