July is when Icelanders take full advantage of the midnight sun and spend their summer vacations relaxing in their summer homes, camping and traveling across the country. The South Coast & Glacier Lagoon tour, South Coast & the Golden Circle tour and the Icelandic Horse Riding tour are all summer favorites. With our guides at the helm, you are sure to have an experience like no other as they share their knowledge and expertise with you along the way. In addition to these exciting tours, there are also lots of festivals held in July and there is even an Ultra Marathon across the highlands.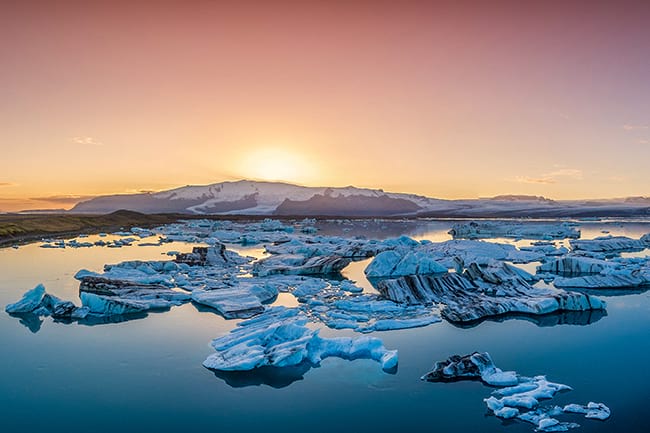 WHAT TO DO?
SOUTH COAST & JÖKULSÁRLÓN GLACIER LAGOON TOUR
The great thing about the South Coast & Glacier Lagoon tour is that you get to enjoy the amazing landscape of the South Coast as well as witness the awe-inspiring beauty of the glacier lagoon. Water takes many forms in Iceland and on this tour you experience them all from waterfalls to glacier ice, to the lagoon and the expansive north Atlantic. And there is just nothing quite like seeing those massive hunks of glacier ice gleaming on the black diamond beaches in the Icelandic summer sun.

GOLDEN CIRCLE & SOUTH COAST TOUR
Hit all the sites of the Golden Circle plus get in the beauty of the south coast on the Golden Circle & South Coast combo tour. Thingvellir gives you the geologic and cultural history of Iceland while Gullfoss waterfall and Geysir geothermal area give you the natural beauty and wonder. Touring the south coast, you'll see two of the most iconic waterfalls in Iceland, Skogafoss, and Seljalandsfoss and marvel at the striking rock formations and sweeping oceans views of the Black Sand Beach.

ICELANDIC HORSE RIDING TOUR
See the stunning Icelandic landscape from the back of a sure-footed Icelandic horse. The Icelandic Horse Riding tour is a perfect tour for families and riders of all levels from beginners to seasoned riders. Experienced horse riding tour guides lead the way on a winding trail through the countryside allowing you to really get to know Iceland and this special breed of horse that hasn't changed much since arriving on the island in the 9th century.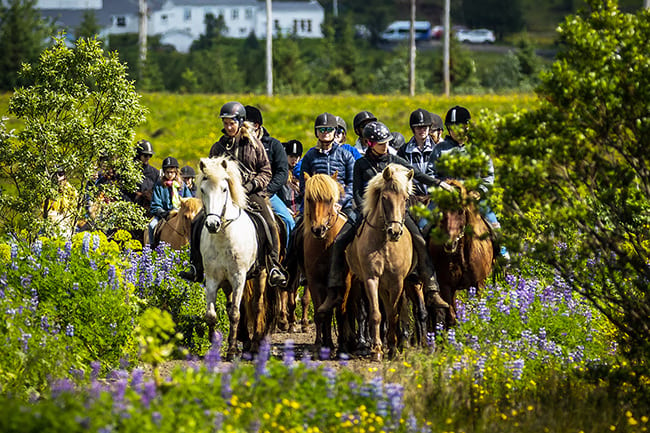 WHAT'S THE WEATHER LIKE?
Even though the summer solstice happens in June, there is still plenty of daylight to go around come July, going from 20 hours at the beginning of the month to 18 by the end. The average temperature ranges from 9-13ºC (48-55ºF) and can even reach near 20ºC (68ºF) if you're very lucky. Icelandic weather is notoriously fickle but with all that daylight to spend, you're bound to get some pretty good weather in the mix.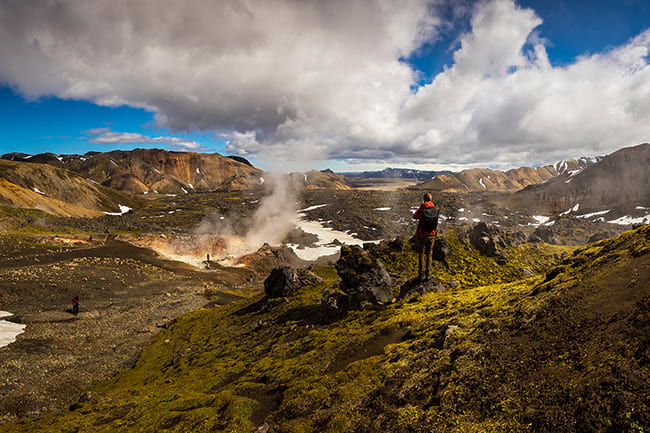 WHAT TO PACK?
The Icelandic standard of dressing in layers holds true, even in July. While it can get uncharacteristically warm in Iceland it can just as easily become rainy and chilly. Having three warm layers, including fleece and a waterproof jacket are key in being prepared. Add to that warm socks, gloves, hat, and waterproof boots and you'll be ready for anything Iceland's unpredictable weather may throw your way. Don't forget your sunglasses and sunblock as well. The sun may not seem all that strong but it will be shining on you for much longer than you may be used to.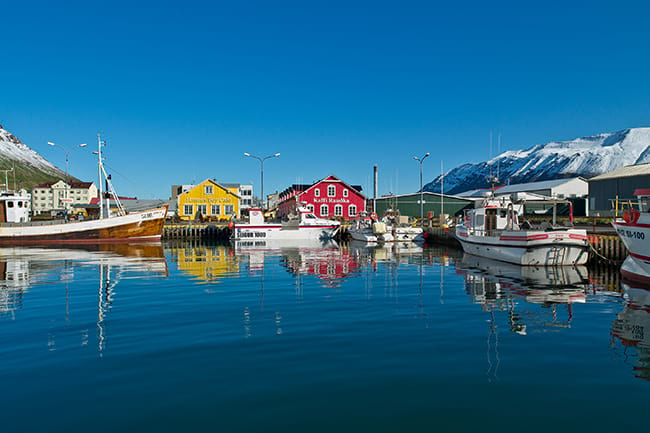 IT'S FESTIVAL TIME!
July in Iceland is chock full of festivals! Reykjavík Fringe Festival (29 June- 6 July) kicks off at the end of June but really hits its stride in July. Reykjavík Fringe Festival celebrates art in all its forms from theatre to stand-up to mobile art and every form of art in between. And if festivals aren't your style, Reykjavík is also home to a number of museums and is known for its lively nightlife. Way up north in Siglufjörður there is the Folk Music Festival of Siglufjörður (3-7 July), featuring five days of Icelandic and Scandinavian folk music, world music, and folk dancing. Out east, they really get into the art and music festivals with such events as at Eistnaflug (10-13 July), a rock and metal festival in Neskaupstaður, the LungA Arts Festival (19-21 July) in Seyðisfjörður, and the Bræðslan music festival, July 27th, in Borgafjörður Eystri. Back up north in Akureyri, you won't want to miss the Medieval Trading Weekend at Gásir (20-21 July) where an old medieval trading site is recreated, villagers dress in medieval costume, demonstrate various medieval crafts and sword fighting. And for those born to run, there is the Laugavegur Ultra Marathon held on July 13th. The race takes runners 55km across the stunning landscape of Iceland on the Laugavegur trail between Landmannalaugar and Þórsmörk (Thorsmork). July in Iceland is not to be missed.