Things to do in October in Iceland
Iceland is beautiful at any time of year and each month brings a variety of activities that visitors can experience. If you're planning a visit during October, here is what you can expect to see, do, feel, eat, and drink.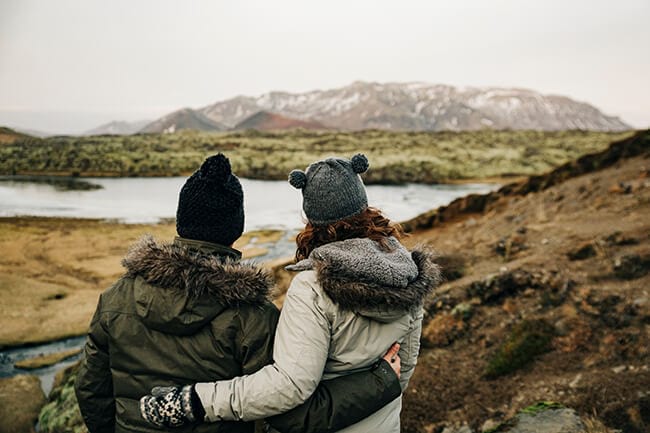 WHAT TO DO?
GOLDEN CIRCLE CLASSIC TOUR
In October, this quintessential Icelandic tour comes with the bonus of fall foliage and massive Brown Trout battling it out for spawning rights in Lake Þingvallavatn in the heart of Þingvellir National Park. It's the beauty of fall, the history of Þingvellir, and the primal fight for survival all rolled into one on the Golden Circle Classic Tour.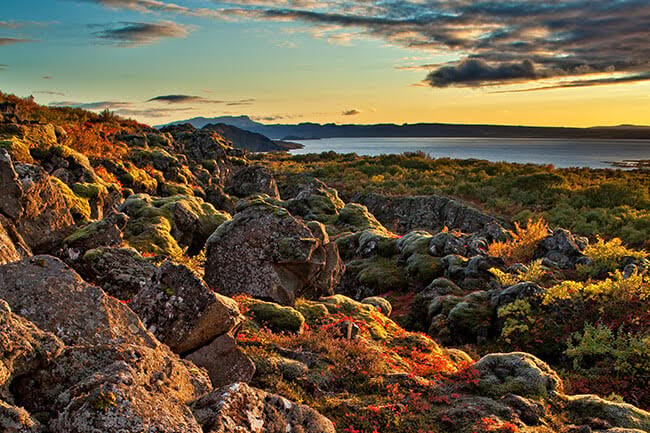 ICELANDIC HORSE RIDING TOUR
Enjoying the changing leaves and crisp glacier air is not to be rushed. Take your time and breathe it all in while riding the gentle and mighty Icelandic horse through the countryside. With their famous fifth natural gait called the tölt, the sure-footed Icelandic horse provides a smooth jaunt for riders of all experience levels on the Icelandic Horse Riding Tour.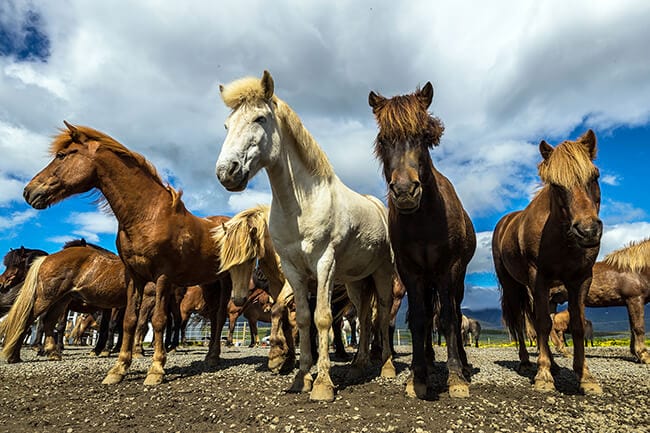 NORTHERN LIGHTS MYSTERY TOUR
The northern lights are back. The truth is, they never really left, but the return of dark nights has made the aurora borealis visible once again. Bundle up and prepare to be awed by the ethereal ribbons of light that dance across the sky in one of the best northern lights viewing locations in the world. Let one of our Iceland Tour Experts take you on a journey to find them on the Northern Lights Mystery Tour.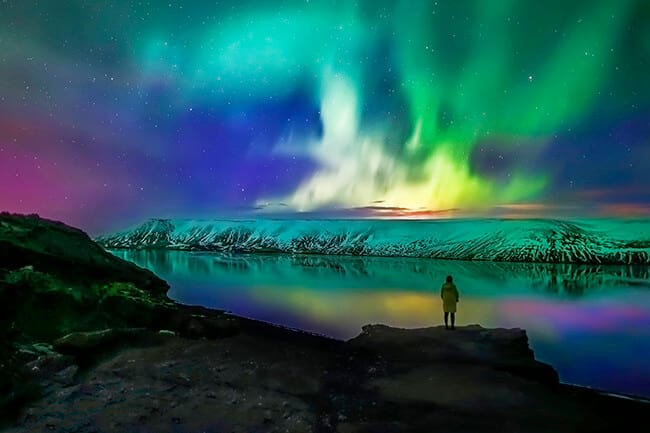 HVERAVELLIR
While the fall brings colorful foliage to Reykjavík and the coastal areas of the country, the highlands begin to turn into a winter wonderland of snowy landscapes. On the Hveravellir Winter Adventure, visitors travel to the heart of the country by Super Jeep to a pristine area known for its geothermal pools, hiking trails, and outlaw cave. As a two-night and three-day tour, visitors have plenty of time to soak up the unique landscape and the plethora of activities offered.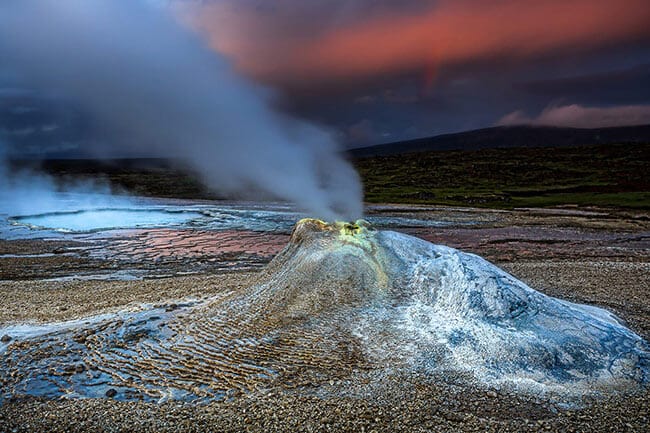 WHAT'S THE WEATHER LIKE IN OCTOBER IN ICELAND?
The days begin to get noticeably shorter in October with an average of about 11.5 hours of daylight at the beginning of the month, and down to 8 hours by the end of the month. The temperature can go as low as 2 °C (about 35 °F) and as high as 9 °C (about 48 °F) in the capital city of Reykjavík. An average day is chilly with brisk winds, partly cloudy skies, and light rain but Icelandic weather is consistently inconsistent. It's not unheard of for the sun to shine while it's raining which makes for some pretty amazing rainbows. And don't bother bringing an umbrella—chances are the wind will blow it away!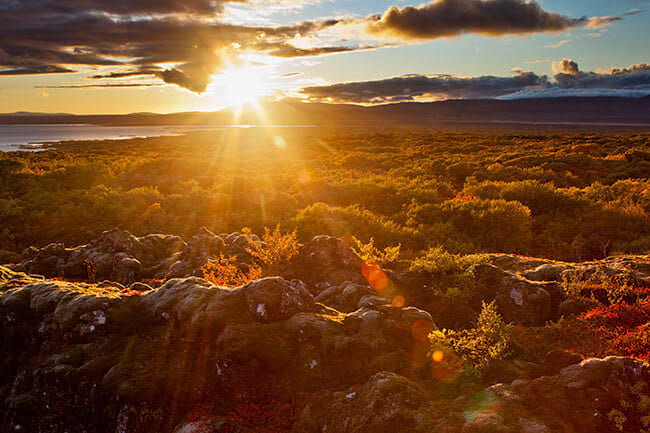 WHAT TO PACK?
Think layers, the more the better—long-sleeved shirts, fleece, sweaters, whatever you got. It's better to have to peel off layers than wish you had more. After you layer up, waterproof. A good parka, wool long johns, wool socks, and waterproof hiking boots will make your Icelandic excursions all the more fun because you will be dry and warm. If you happen to have forgotten something at home, don't fret—there are lots of Icelandic shops that can outfit you with gear to keep you perfectly warm and dry from head to toe.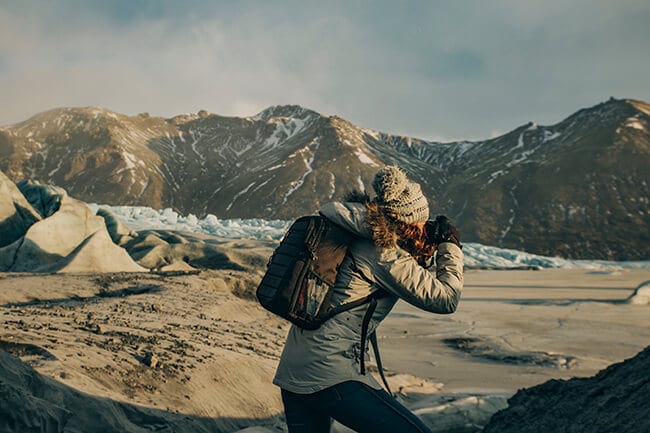 WHAT TO EAT & DRINK?
Why not go traditional and local? Several restaurants specialize in traditional Icelandic dishes such as fermented shark (hákarl) and meat soup (kjötsúpa) giving you an authentic taste of Iceland. Many fantastic restaurants create dishes featuring local and seasonal ingredients. Bar culture is rich in Iceland and Icelandic microbreweries are popping up everywhere making quite a splash on the craft beer scene.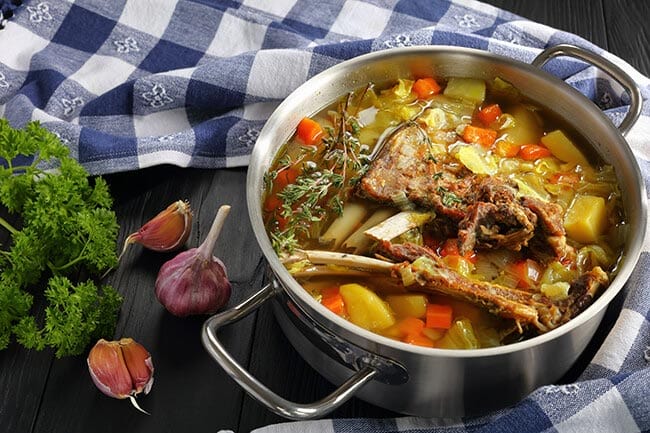 WHAT TO DO IN REYKJAVIK IN OCTOBER?
With its vibrant and active music and arts scene, there is always something to do in Reykjavík. Visit some of the many art museums by day to indulge in the art scene and the local bars by night to catch a live show. In October, Yoko Ono's famous Peace Tower is officially lit on Viðey Island. The outdoor work of art in memory of John Lennon is lit annually on his birthday, October 9th, and can be seen from Reykjavík and the surrounding areas until December 8th, the date of his untimely death. Just look out for the strong beam of light seemingly shining out of the sea and make a wish.