Icelands South Coast in December
Even though commercials made sure you know that December has arrived with the madness of Christmas and New Year´s Eve, don´t let that destroy your mood We can assure you that if you are coming to explore Iceland and its South Coast during this month, you are coming to one of the best times of the year. What to expect and what you shouldn´t miss?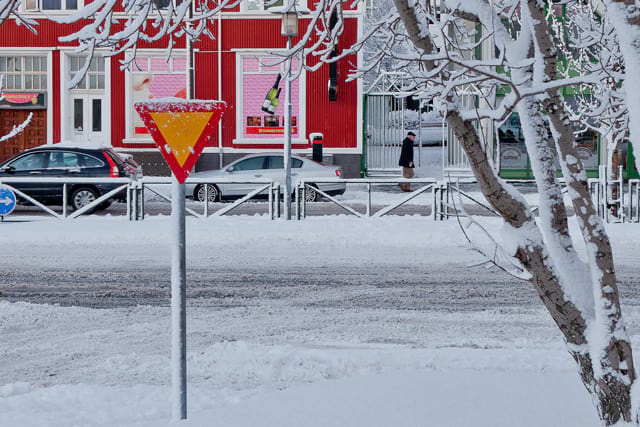 It´s winter baby, warm yourself.
Yes, even if December temperatures are not the lowest in Iceland, warm clothes are what you need. The average temperature is around 0,5 degrees, the wind is strong and so, get yourself ready for either rainy, snowy, and icy times or a blue sky. You can experience all of these types of weather in one day.
Woollen socks, a huge woolen sweater called lopapeysur, warm parkas, and functional boots are just something from your inventory you shouldn't forget at home.
Darkness all around the country.
Don´t get scared, no horror stories are happening in Iceland, but as most of you might already know, we don´t get much daylight during the wintertime. Although we still have a light and it´s never complete darkness here, in December, we get it at least. Days are getting shorter, about six minutes every day. Sunrise always comes three minutes later and sunset three minutes earlier, but we have the twilight long before dawn, and that lingers long after sunset as well. The shortest day of the year is December 21st, and it lasts only 4 hours on average. On the other side, when the sky is clear, sunrises and sunsets are just beautiful during wintertime.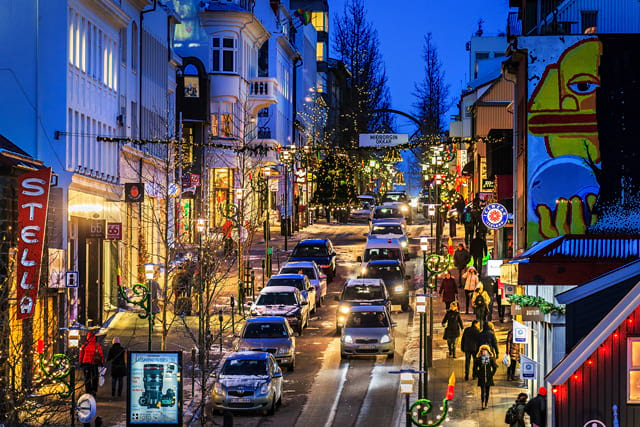 Northern Lights, Aurora Borealis, or the most beautiful sky you ever saw - call it as you want, and don´t miss it.
How to describe those who have already seen northern lights? Happy faces with life experience. That´s how I would describe the people after the Northern Lights tour. The aurora borealis can show you her beauty in green, red, blue, and violet colors. It always depends on how high in the sky it is. Even though the green color is the most common, you might be the ones who see other amazing colors too.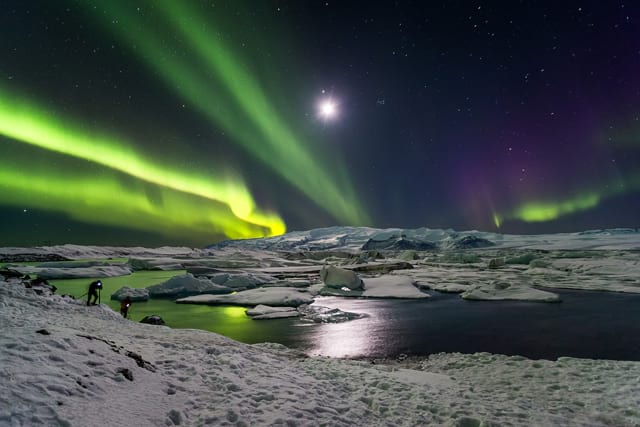 Do you feel crispy and Christmassy?
No doubt that you arrived in the right country. Even anti-Christmas folks sometimes forget that they don´t like Christmas. It is because Iceland has its history and it is one of the most extraordinary times of the year (you can read about Christmas traditions and its history in Iceland in our next blog post). We don´t know to explain why Christmas time is so charming in Iceland. Maybe all those small things together create unforgettable moments and a merry time for everybody. Or maybe because Icelanders are smiling and not very stressed people at all?
In the city.
What we would recommend seeing when you are in Reykjavík is the Reykjavík Botanical Garden in Laugardalur Valley. This place is so magical with a lot of lighting, and you feel like being in a fairytale. And if there is also some snow, you will not forget it.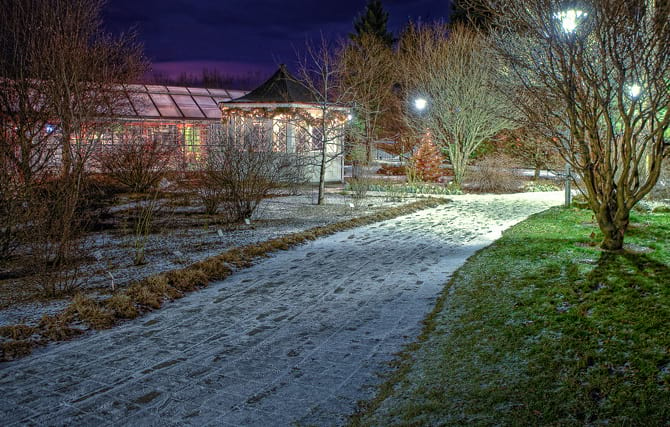 Take a bus or drive yourself to a port town next to Reykjavík called Hafnarfjörður. Every year you can find their charming Christmas village with 13 Icelandic Yule Lads, and horse-drawn carriages or buy drinks, food, and Icelandic handmade products in one of the Christmas huts. It is a very charming place to feel Christmassy. Be aware that Christmas Village is open only during Advent weekends from 12:00 - 17:00.
Don´t miss the tradition of lighting up the Oslo Christmas Tree. Yes, we are in Reykjavík, but this tradition between Norway and Iceland represents a sign of their strong relationship since 1951. Although the tree is called Oslo Christmas Tree, because of apparent damage to the tree while its transportation from Norway, the tree comes from Iceland. Mark Sunday 2nd at 15:30 at Austurvöllur into your calendar and enjoy this magical moment.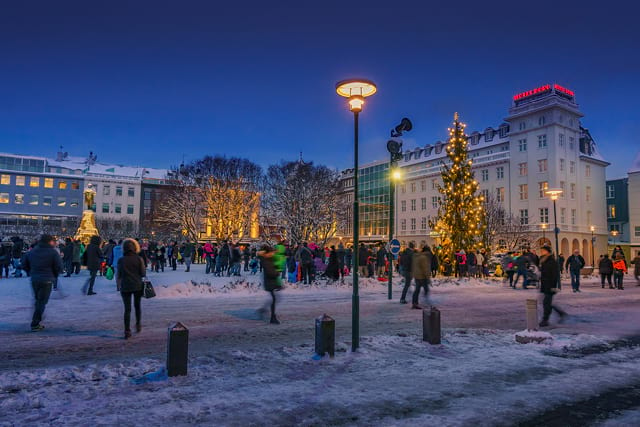 Discover all the places in Reykjavík with our Reykjavík City Sightseeing Tour. You will learn about the rich history and culture that shaped Iceland and visit places such as Harpa concert hall, the Presidential residence at Bessastaðir, Hallgrímskirkja church, the city center, and much more.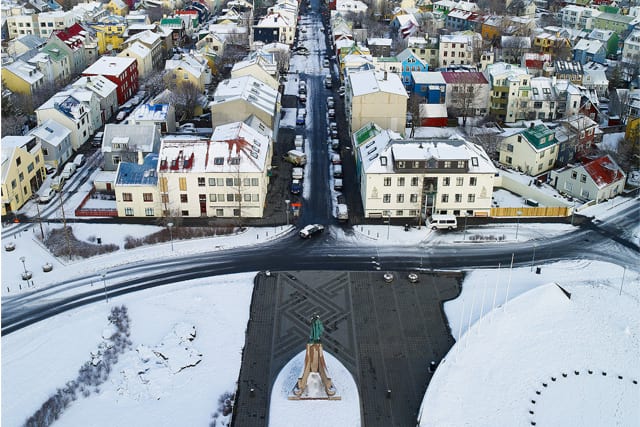 Meet the Icelandic Christmas Creatures at the Reykjavík Art Museum. Thirteen Icelandic Yule Lads, their bad-tempered and mean troll mother Grýla, and her second lazy husband, Leppalúði. Does it sound perfectly idyllic to you? It is, and you shouldn´t miss it because it is an inherent part of Icelandic Christmas history.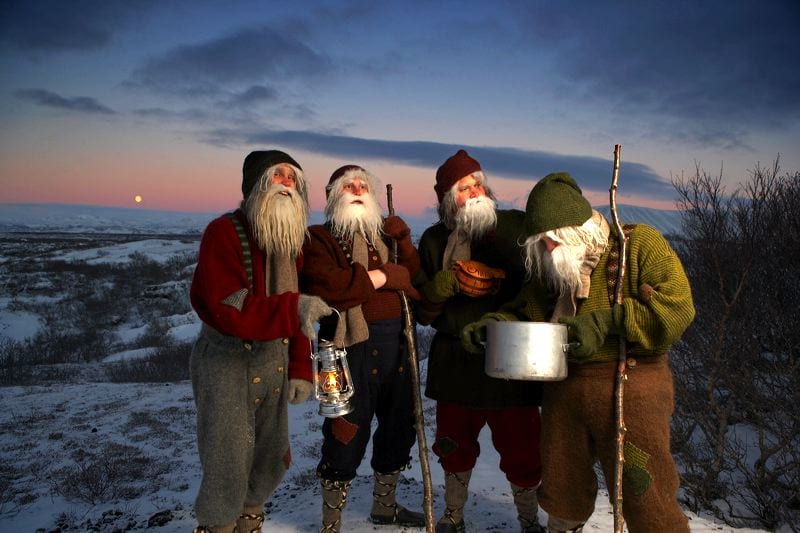 Go for a Reykjavík Beer Tour, and get to know a bit of the flavor of Icelandic beer culture. If you are a beer lover, there never has been a better time to skál (cheers) with your friends.
All pools in Reykjavík offer you a unique possibility to enjoy a perfect swim and warm up in many hot tubs after all day of walking around the city. Visit the oldest pool - Sundhöll Reykjavíkur built-in 1937, Vesturbæjarlaug pool where you can get yourself a hamburger from Hagavagninn right next to it, owned by favorite Icelandic rapper Emmsjé Gauti, or try pools at the largest pool in Reykjavík Laugardalslaug pool.
Get yourself an ice cream. Yes, you read right, ice cream. No matter what temperature is outside, Icelanders never say no to delicious ice cream, and it has strong roots here. You should try some ice cream from local brands like Valdís, the favorite ice cream among Icelanders at Ísbúð Vesturbæjar, or if you want to go for a vegan ice cream option, try Joylato.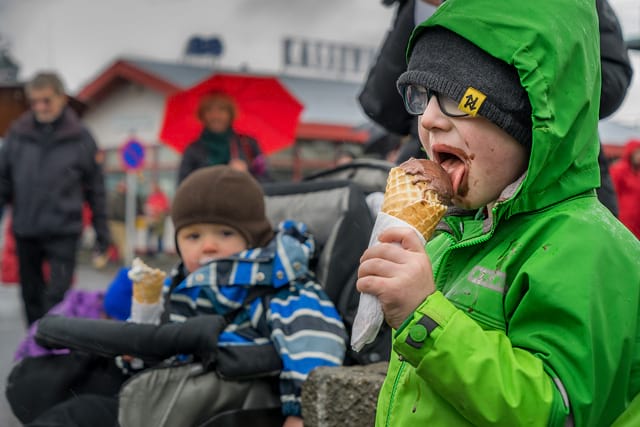 Out of the city.
If you like adventure, go crazy and try the ATV adventure tour. Two hours of riding on the black lava sand from Katla volcano and visiting places around are moments you will never forget. Included is, of course, a package full of fun!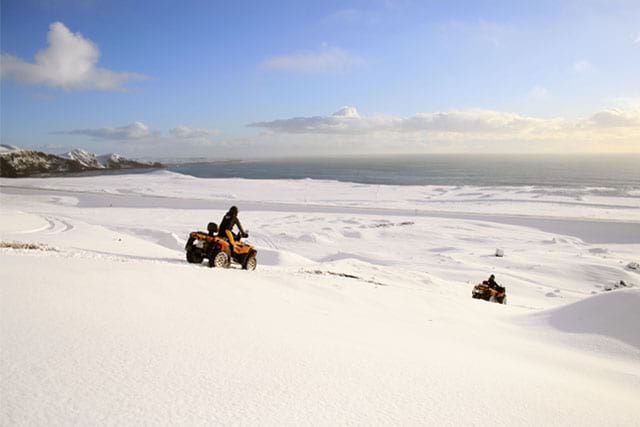 Put your best-hiking boots on and get to know the south coast of Iceland together with hiking at the Sólheimajökull glacier. You will walk through the labyrinth of ice formations where an experienced guide tells you everything you want to know. Beautiful scenery and glacier colors keep you satisfied.
Ride on a Snowmobile, and get yourself excited while traveling in a specially modified Super Jeep. Have a look at the famous Geysir hot spring and the amazing Gullfoss waterfall. The Golden Circle Super Jeep Tour is a thrilling experience to remember.
In between.
Do you feel like having fun in the city but also exploring further inland? As easy as it sounds, you can make it happen with Reykjavík Sightseeing & Golden Circle tour, where you will discover all the must-see places in Reykjavík, and you will get to know pure Icelandic nature. It is a win-win choice, especially in December.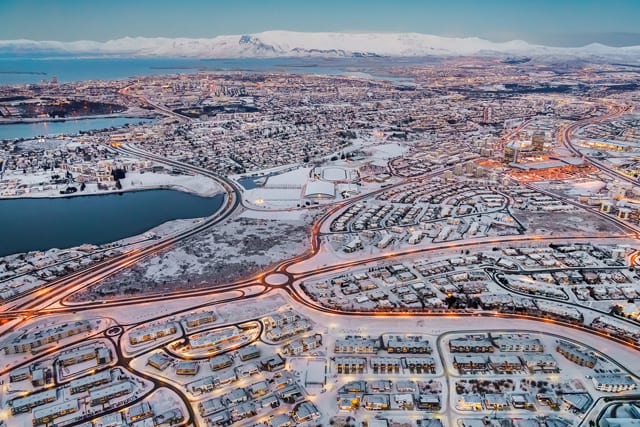 As mentioned earlier, the south coast of Iceland offers you a great opportunity and unforgettable reminiscences when you are visiting this country in December. The charming time full of joy is coming soon, enjoy it as much as you can!