Best things to do in Iceland in September
Iceland is a land of extremes—from the midnight sun to the northern lights—but Iceland in September is all about getting the best of both. As summer begins giving way to autumn, there is still plenty of daylight to spare (14-11 hours). You won't want to miss the last chance in the season to see the breathtaking beauty of the highlands on the Landmannalaugar Pearl of the Highlands Tour. Nights will also be back in full swing, making it an ideal time to go on a Northern Lights tour. For travelers that want to experience a little bit of both of Iceland's extremes, September is a great time to visit. And from Northern Lights, Golden Circle, and Landmannalaugar tours to rounding up the sheep that have spent the summer up in the highlands (réttir) to the Reykjavík International Film Festival and Reykjavík Jazz Festival, there's plenty to experience and enjoy in Iceland in September.
WHAT TO DO?
GOLDEN CIRCLE COMBO TOURS
On Iceland's most popular tour route, the Golden Circle, you visit some of the most iconic and visually spectacular places in Iceland—Þingvellir National Park, Gullfoss waterfall, and Geysir geothermal area. And when you combine the Golden Circle tour with other tours, you have the makings of a perfectly Icelandic experience. On the Reykjavik City Sightseeing & Golden Circle Tour, you get to know Iceland's capital and largest city, Reykjavík, in addition to visiting the Golden Circle sites. And if exploring nature on hoof is more your speed, you can still check out the Golden Circle, but first, you'll saddle up and tour the countryside astride the unique Icelandic horse on the Viking Horse and Golden Circle Tour.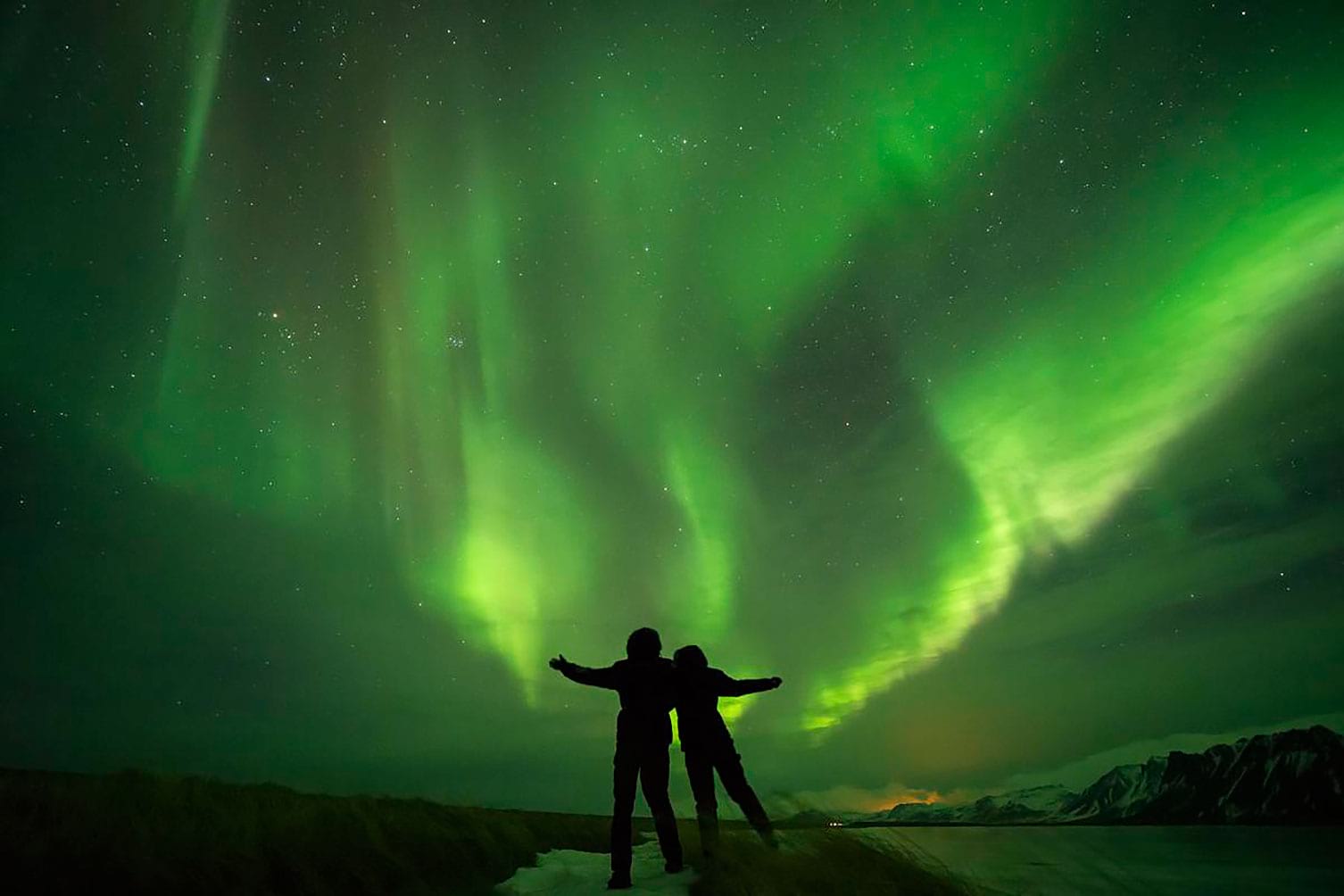 NORTHERN LIGHTS COMBO TOURS
They are only visible at night and are intensely dazzling and wondrous—they're the northern lights. Seeing the astounding marvel that is the northern lights is an experience in and of itself but wouldn't it be even better paired with another adventure? If you're looking to make the most out of your holiday in Iceland, we offer combo tours that cater to all kinds of adventure seekers. The Golden Circle Classic and Northern Lights combo tour provide the quintessential Icelandic experience. After a day of seeing the most popular destinations, you embark on a hunt to see the most popular natural phenomenon. If you prefer a more relaxed experience, the Secret Lagoon and Northern Lights Hunt whisk you away from the city lights for a soak in an open-air geothermal pool before seeking out the aurora borealis. And beginning in mid-September, the ATV and Northern Lights Tour will take you on a thrilling ride on an all-terrain vehicle (ATV) up to Mt. Hafrafell before heading out on a hunt for the northern lights.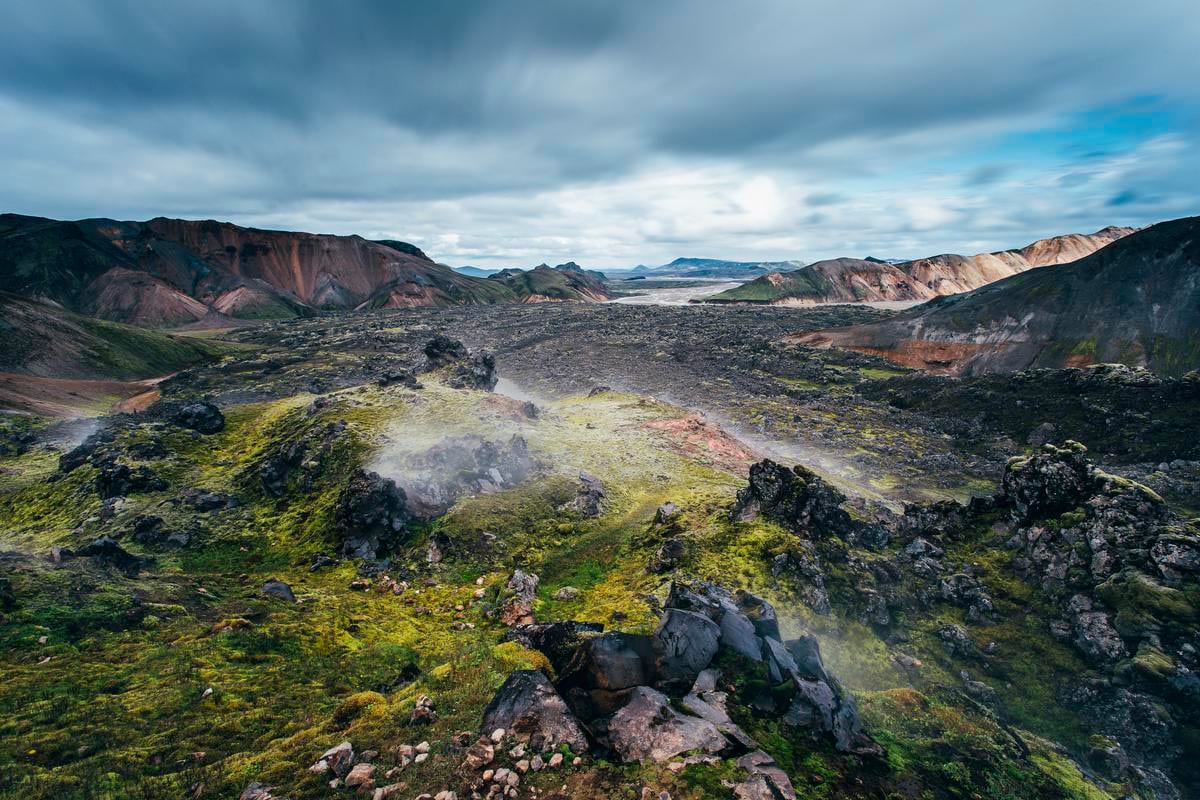 LANDMANNALAUGAR PEARL OF THE HIGHLANDS
Don't miss the last chance before the highland roads close for winter to see the breathtaking colors and textures of the Landmannalaugar area on the Landmannalaugar Pearl of the Highlands tour. September in Iceland is the time for the sheep round-up or réttir. Historically, the natural hot spring pool at Landmannalaugar was a spot where farmers who had come up into the highlands to gather their sheep would stop for a rest and a soak in the pool. It is also a place of unparalleled beauty. Just about every color of the rainbow can be found in the mountains around Landmannalaugar—yes, even, purple and green. It is a place you won't want to miss visiting and one you will never forget.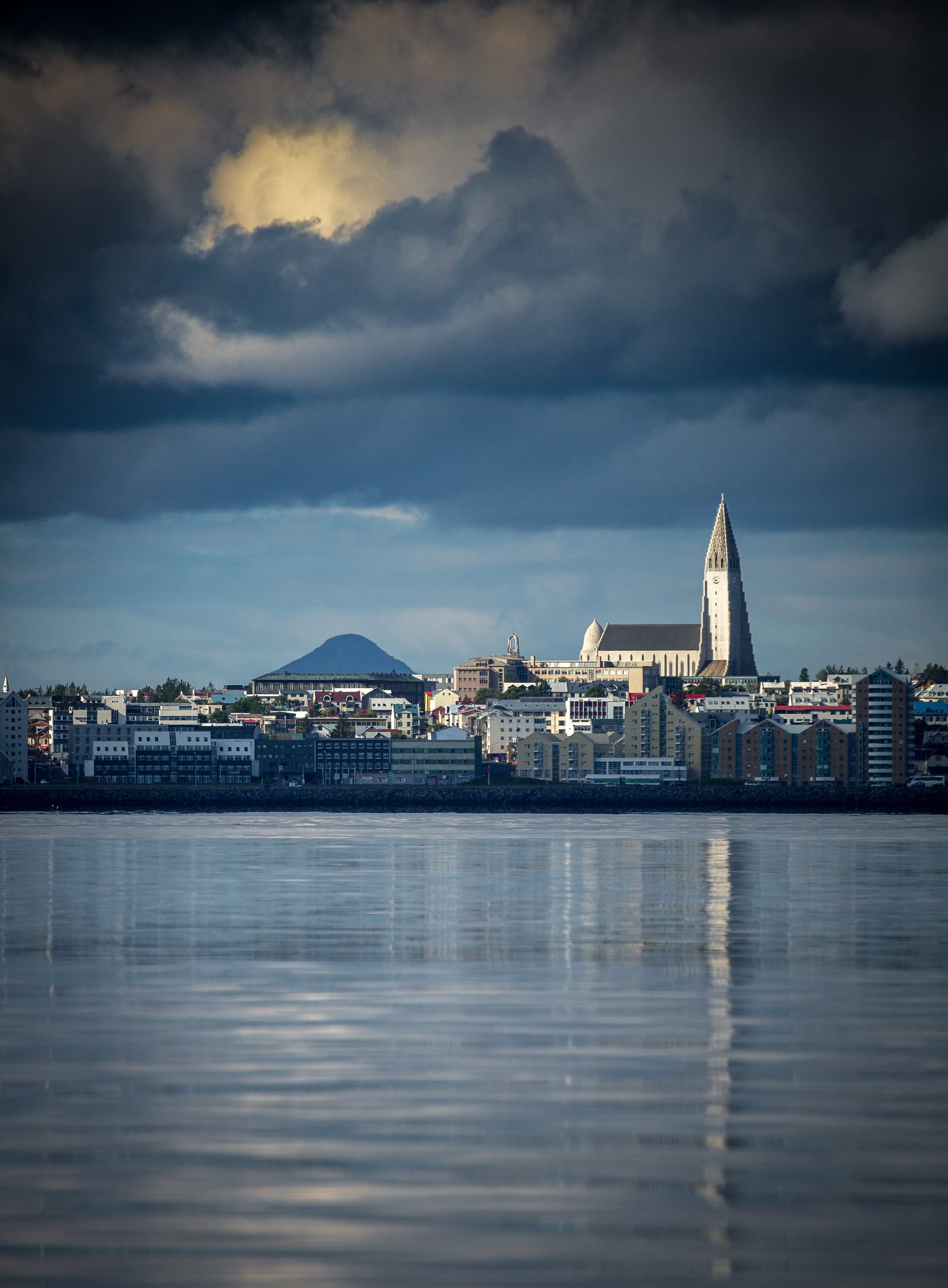 WHAT'S THE WEATHER LIKE?
Daylight hours in September go from 14 hours of daylight at the beginning of the month down to about 11 hours at the end of the month—the perfect amount of light for a fun day adventure followed by a night of northern lights gazing. As for the temperature, it can go, on average, from 6°C (about 43°F) up to 11°C (about 52°F) in the capital city of Reykjavík. It's important to keep in mind that Icelandic weather is consistently inconsistent, so it's not a bad idea to keep an eye on your weather app and always be ready for a rain shower or two.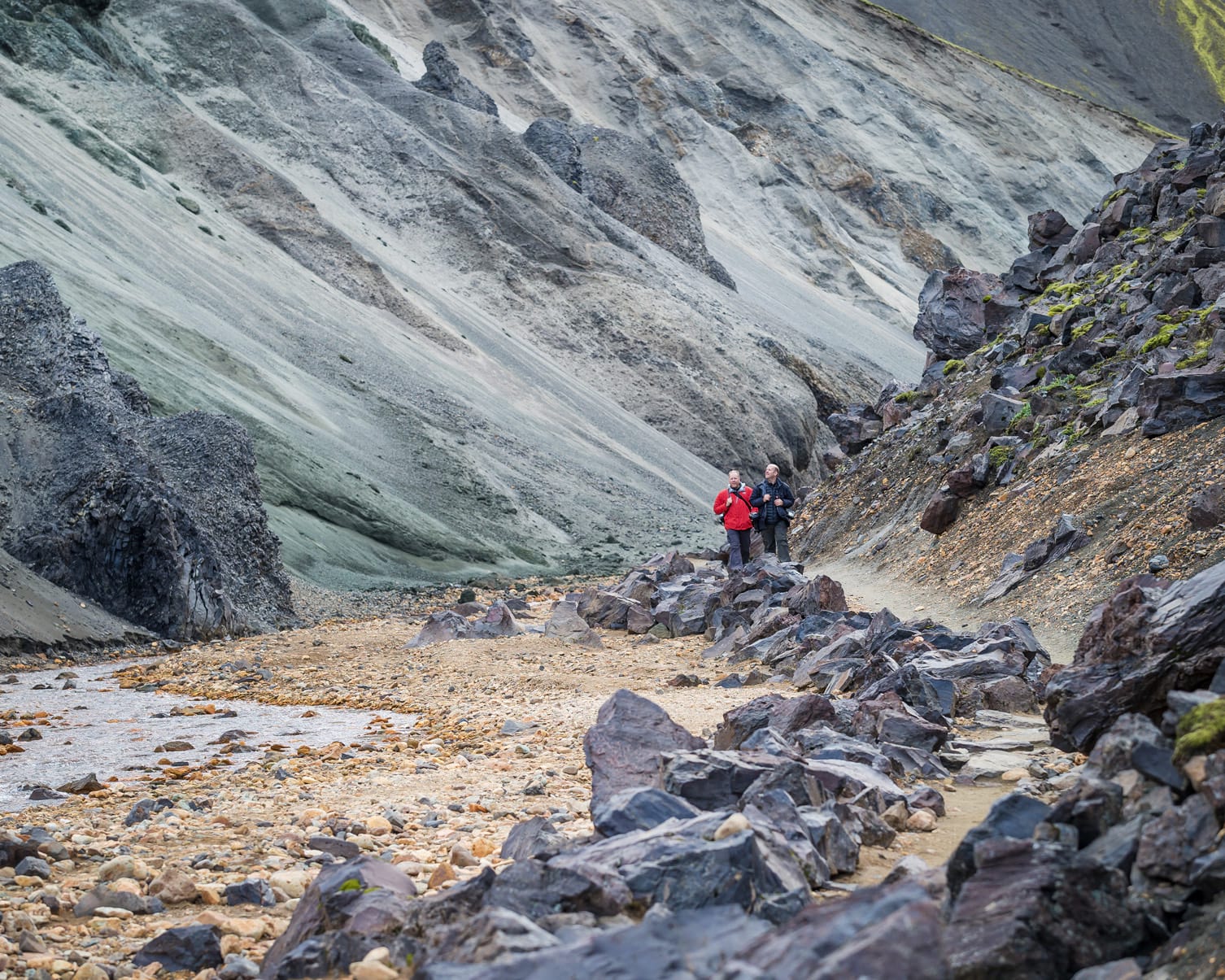 WHAT TO PACK?
The layers rule reigns supreme in Iceland, even in September. A warm woolen layer underneath it all goes a long way to keep you warm on a day-long outdoor adventure and those chilly northern lights excursions. Keep a waterproof layer handy as rain and wind are always a possibility. Pro tip: Don't bother with an umbrella. Either the rain will be so fine it will cover you completely despite the umbrella or the wind will turn your umbrella into a sail or skewer.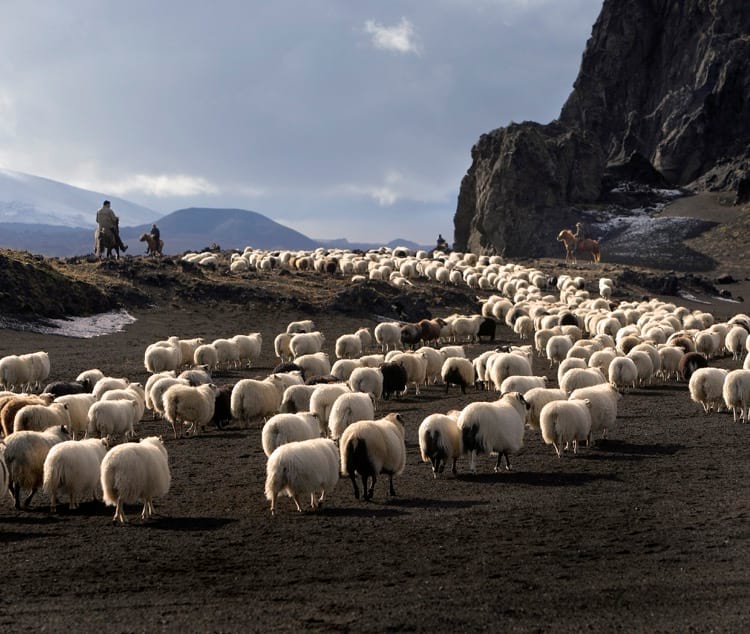 FOR THE SHEEP & FOR THE CULTURE
September kicks off with a groovy, bed-hopping, and swingin' good time at the Reykjavík Jazz Festival (4 September - 8 September). Early to mid-September, in the Icelandic countryside, an entirely different sort of gathering will be in full swing. Icelandic farmers take their sheep up into the highlands and set them free to roam all summer, making them a charmingly constant sight on mountainsides all season long. But come September, the sheep must be rounded up and head back to their farm homes for the winter. This massive sheep round-up is called réttir. There's a bit of a festive family-friendly atmosphere around the event as many city-dwelling Icelanders return to their ancestral family farms to help out and catch up with one another. The Reykjavík International Film Festival (26 September - 6 October) rounds out the September fun bringing more than a week of panels, workshops, films, filmmakers, concerts, and exhibitions to Reykjavík. Woolly sheep, geothermal pools, culture, stunning landscapes, and northern lights––Iceland in September.