All about the Golden Circle in Iceland
Iceland is a magical place to visit. It is full of natural wonders and ancient history. The scenery is often otherworldly. One of the best ways to experience the most iconic natural and historical attractions is to take the Gray Line Iceland Golden Circle Tour. Here's our guide to explain what the Golden Circle Tour is all about:
What is the Golden Circle?
The Golden Circle refers to a popular route that covers Iceland's most stunning sights. It takes in three striking sights within 100km of our capital city. It's a really popular route to take when you visit Iceland.
Þingvellir National Park
On the Golden Circle Tour, you will visit this UNESCO world heritage site, which is probably our most important site in terms of history, culture, and geology. Beneath your feet is where the tectonic plates of North America and Eurasia split and drift. Above ground, there's Iceland's largest natural lake and the site of the Alþingi assembly – one of the oldest parliament in the world.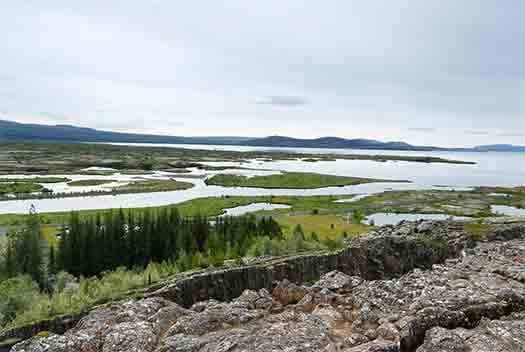 Þingvallavatn lake at Þingvellir National Park
Hot springs at Geysir Geothermal area
The Geysir geothermal area is another stop on the Golden Circle Tour.
Be prepared for the Stokkur hot spring, which is the world's most reliable, shooting hot water 20 meters into the air, every 4-8 minutes. The Great Geysir is also located here – this is the one all geysers are named after. It once gushed water 80m into the air regularly but it goes through periods of inactivity – and this is one of them. It's not been active since 1916.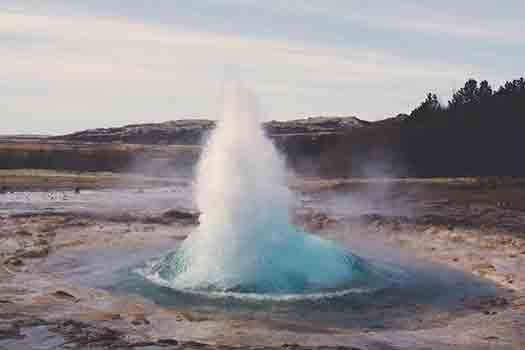 The #Stokkur #hotspring. #FindAReasonToGo
Gullfoss waterfall
This is Iceland's most famous waterfall. It drops a whopping 32m and as you can imagine creates quite a lot of spray as it does so. During sunny days, it creates beautiful rainbows. It's quite magical.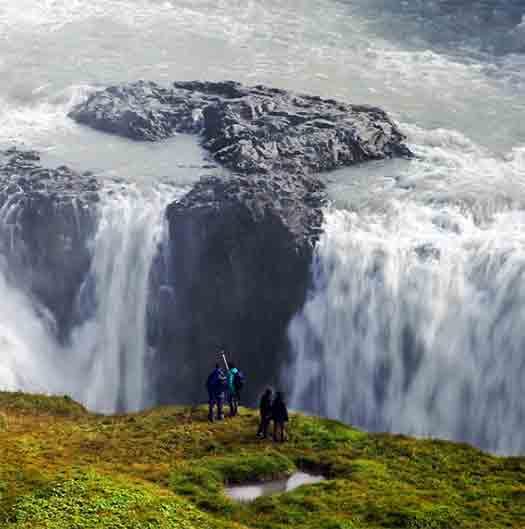 #Gullfos #waterfall, #Iceland. #FindAReasonToGo
Take a guided tour around the Golden Circle.
Chloe Marie Lambden reviewed the Gray Line Iceland Golden Circle Tour on Facebook after taking the excursion with us earlier this year: "Today we visited the blue lagoon and did the golden circle express tour, both with Gray Line Iceland. The blue lagoon had stunning views, watching the sunrise whilst in the lagoon, all made simple by the pick-up and drop-off service. We then quickly changed the coach and went on the golden circle express tour. We saw some fantastic scenery from across Iceland, although none of which would have been as good without our fabulous tour guide and driver. They're a credit to the company and made the experience even more enjoyable, with great knowledge to support the amazing views!"
If you plan to take a trip around Iceland's Golden Circle, you can get a lot more out of it when you go with a local guide as they will be able to share wonderful stories and facts that bring the whole area to life. It makes for a more memorable trip.
Visit our website at grayline.is for full details of this and other Icelandic tours. Or find out what other guests thought about us over at our TripAdvisor or Facebook pages.