Learn about the filming of Game of Thrones in Iceland
The world-known famous TV series The Game of Thrones got most of the population really hard. The Game of Thrones HBO series, first published as a novel by George R. R. Martin, are part of this world for almost ten years since the first series was out in 2011. We can also say that it is one of the most expensive TV series ever filmed. If you didn't read novels, you don't have to be worried. The directors filmed series closely with the author, and so it all makes a perfect sense. Are you a fan of Game of Thrones, and are you coming to Iceland? Then this article is just for you! Learn about the Game of Thrones filming locations in Iceland and why is our Game of Thrones tour one of the things to don't miss.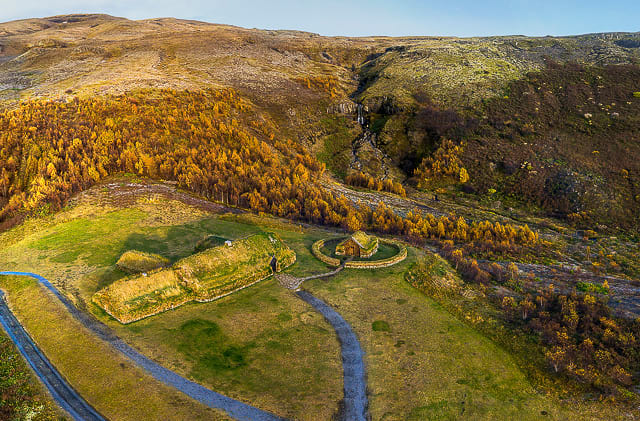 The story about the Game of Thrones series is between two fiction continents Westeros and Essos. Long summer is coming to an end, and the long winter is about to begin slowly. The first season is taking us into the main storylines divided into three different stories going on at the same time. The first one is about the battle between three-member families - Lannisters, Baratheons, and Starks fighting over the Iron Throne. The second storyline happens way more on the south, where Daenerys Targaryen as the last member of her family, slowly builds an army in Essos to get on the throne. The third line is on the other side, way up in the North of Westeros, where the Night's Watch protects the continent from everything that lives behind the Wall.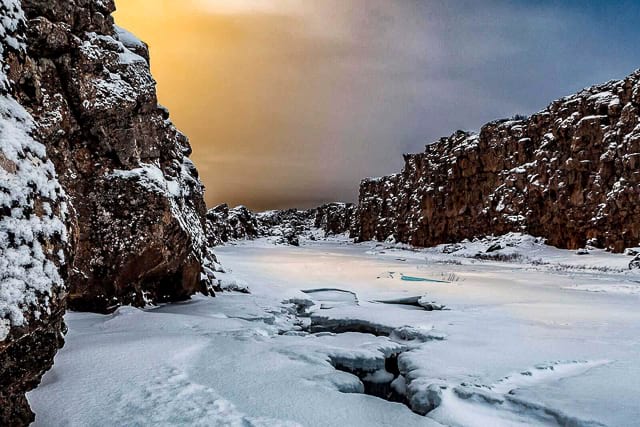 Filming the Game of Thrones was very various. The whole story is happening in the North and the south, so there is no doubt that filming took place all over the world. Starting filming in 2010, the main filming scenes were in Northern Ireland. This part of the world offered rich history and places that suited best for all Game of Thrones story. Another on the map was Scotland, which was the central filming location of the Winterfell. And of course, filming the winter scenes wouldn't be perfect without Iceland and its natural wealth. When it comes to southern filming locations, places were various. First on the map was Malta, then Morocco, Croatia, Spain, and one scene was filmed in Los Angeles.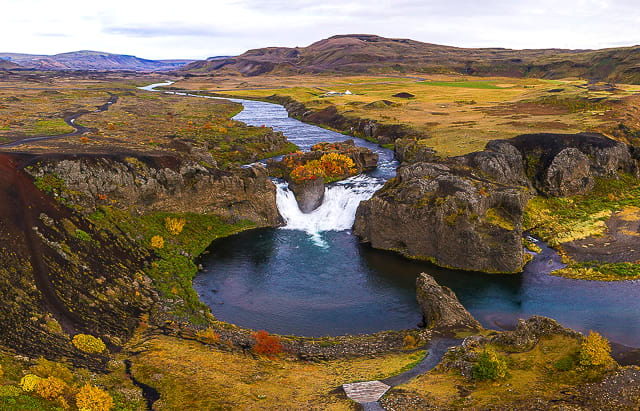 Filming scenes in Iceland
The Game of Thrones tour offers many places in the south of Iceland where filming took place. Filming was also on the spots in the North, and the first filming took place in Iceland for the second series. Before we go over all the well-known areas, we feel that we have to tell you that, with our tour, you will visit all those unknown places as well. Our Game of Thrones tour is about all filming locations that took place in season four. Our best-experienced guides, huge fans of the Game of Thrones, won't let you down, and even you might think that you are the biggest of all fans, after getting to know all filming places in Iceland, you will feel even more significant. Let's have a look at some filming locations around Iceland starting from season 2.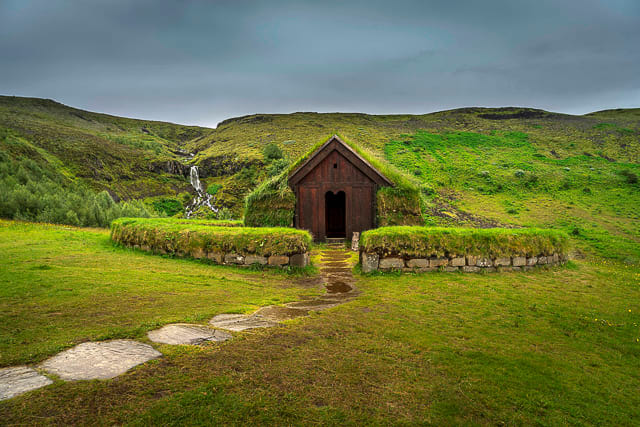 Mýrdalsjökull glacier & Höfðabrekkuheiði
Both places are situated close to the town Vík, where besides everything charming here, you can also see amazing Lava show. Mýrdalsjökull glacier was a spot in season 2 when Sam found the dragon glass. The location of Höfðabrekkuheiði was perfect for filming everything for Westeros, North of the wall.
Svínafelljökull glacier
Famous glacier and his icy tongue took place in season 2 when Jon Snow with the Night Watch spotted the wild one Ygrrite, but also in season 7 for a battle between Jon Snow and the army of the death. Svínafellsjökull glacier is easily accessible as it is a part of the ring road.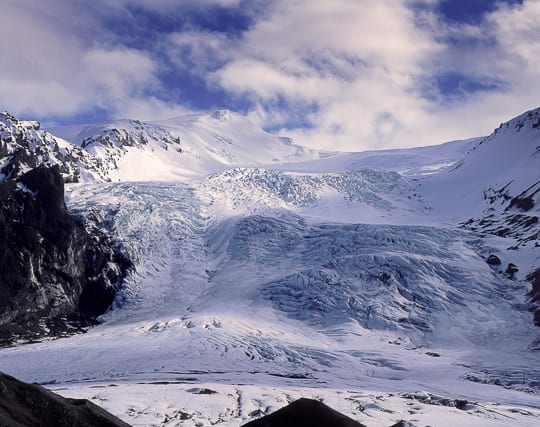 Grótagjá cave
This cave is not only famous because of its super warm and clear water, but since there was a rumor that Jon Snow and Ygritte had their first connection in season 3 here, people started to visit this place even more. But, even the first idea was to film in here, because of warm water, cameras were not satisfied with it, and so it was not the final place of filming this scene. Anyway, Grótagjá cave is worth visiting. You should know that to go into the water is prohibited and that you should act there with all respect to nature.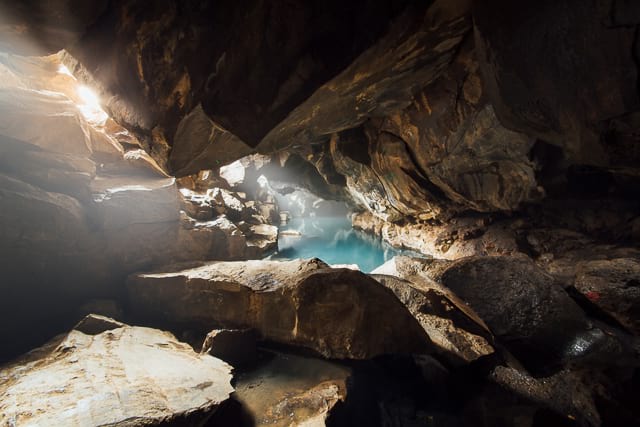 Dimmuborgir
Without knowing Dimmuborgir park on the map, one wouldn't say how charming this place is. Full of different lava formations and landscapes with great walking paths, season 3 took a shoot in here because of the winter and hard conditions during Icelandic winter. Yngrette stole Jon Snow's sword here, and White Walker attacked Sam Tarly together with Lord Commander.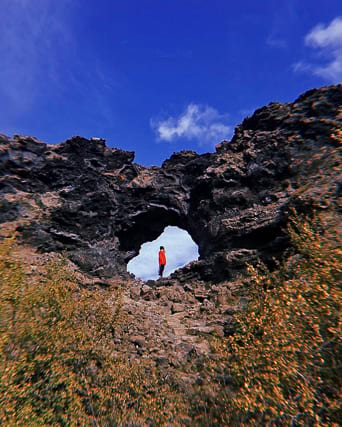 Þingvellir National Park
Þingvellir National Park is not only a part of the Golden Circle tour and place where you see the history and nature of Iceland in once, but it is also a location where filming Game of Thrones scenes took place. Remember the Bloody Gate from season 4? Or when the wild ones Ygritte and Tormund meet the cannibal Thenn Styr? These scenes and much more were filmed at Þingvellir National Park.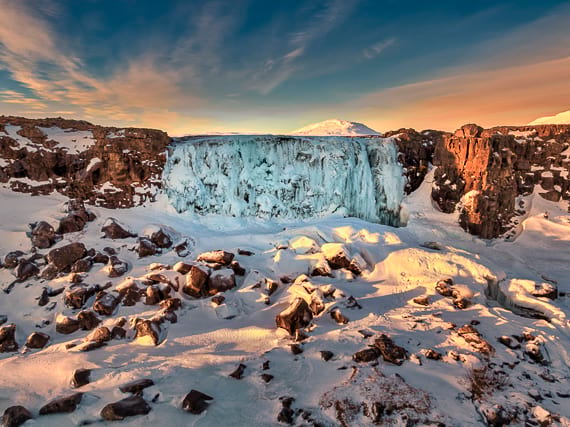 Hengillsvæðið
Not so far away from Þingvellir is Hengillsvæðið mountain and was used for filming also in season 4. There are no exact places of filming spots since a lot of parts of the mountain were used as a platform, but once you are there, you might recognize it without telling.
Þórufoss waterfall
Eyes and souls catching waterfall is also nearby Reykjavik and just a little bit out of the Golden Circle. At Þórufoss, the scene when Dragon grilled and ate the goat for his dinner was filmed, also in season 4.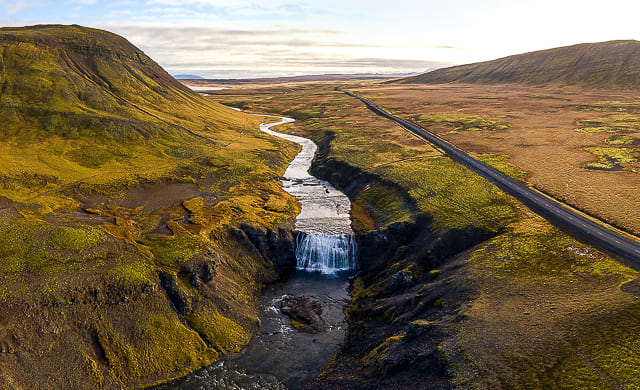 Stakkholtsgjá & Þórsmörk
First of all, if you will decide to drive to Stakkholtsgjá canyon and Þórsmörk - the valley of Thor, we recommend you to do so in the summertime. Driving during the winter can be a little bit difficult, and be sure you have the right car for off-road driving. Beautiful Stakkholtsgjá canyon was used for the filming of season 7 when Jon Snow and his team do the East watch by the sea. In the same episode, the team is trekking through the snowy Þórsmörk valley.
Kirkjufell
Kirkjufell is the most significant mountain of this landscape in Iceland as a part of the Snæfellsness Peninsula, and you will agree that it is hard to don't recognize it. Filming this location took place in season 7, where Jon Snow, together with his crew, are looking for a mountain shape exactly like Kirkjufell is. Along with a mini waterfall, Kirkjufell is a place to visit. You can do so with our Snæfllsness Peninsula tour and the best-experienced guide, which will tell you everything about this beautiful area, but also you can travel to this place on your own.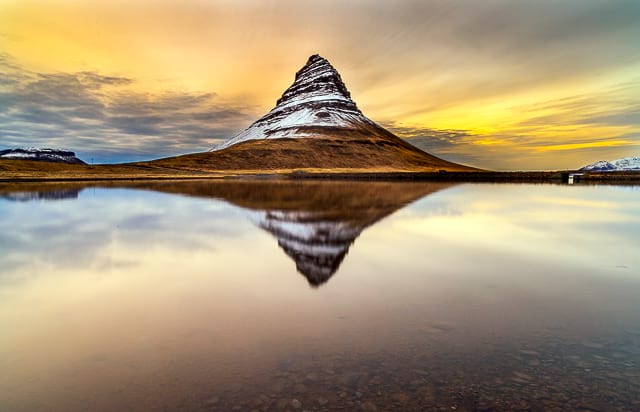 Skogafoss waterfall
The majestic and so-known Skogafoss waterfall on the ring road is not only an everyday attraction for people coming to Iceland, but it was also a filming place in season 8. You might not notice it in the series because of the waterfall above Skogafoss, but it was a scene where Jon Snow and Dænerys rode the dragons together at the beginning of the season.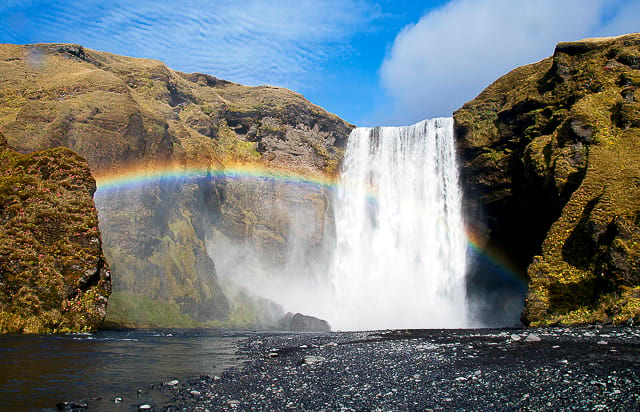 Fjaðrárgljúfur canyon
Many people think that the scenes filmed at Stakkholtsgjá were filmed here, but it is not correct. Same as Skogafoss waterfall, Fjaðrárgljúfur canyon can be seen at the beginning of season 8 where Jon Snow and Dænerys fly on dragons.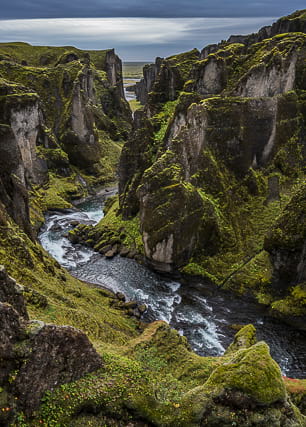 As you can see, there are many significant locations where the Game of Thrones where filmed during years, and it is even more of them.
Game of Thrones tour with Gray Line Iceland
Gray Line Iceland began with Game of Thrones tour as a first company in Iceland in August 2014. And until today, we offer our customers the best experience possible. It is not a secret that the Game of Thrones tour and the fact that series had been filmed in Iceland brought so many people to come and visit Iceland. To give you all the needed information about the tour, we talked with our best Game of Thrones tour guide Dee Dee about her experiences and also all know-hows how to enjoy this tour the most.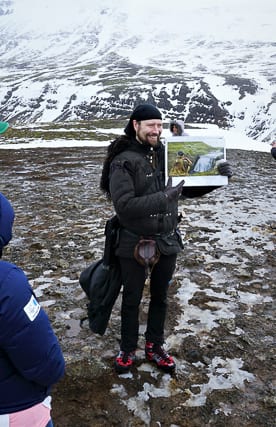 Why would you recommend all the people to go for Game of Thrones tour?
D: If you are a fan, it is a must. Unite with your fellow nerds and learn about Iceland from a Game of Thrones perspective.
Do you think that Game of Thrones tour is only for fans?
D: Well, it is not recommended for kids or faith of heart to go on the tour, but if you want to find places that are out of the beating track, Game of Thrones tour is something for you. And who knows, maybe it will inspire you to watch the most popular fantasy TV series in the world.
What can people expect and experience?
D: Waterfalls, horses, a Viking house, and a big crack in the world. These are motion picture worthy places that not to many people go to. On the Game of Thrones tour, you will visit Laxness, Þórufoss waterfall, Þingvellir from a different perspective as during the Golden Circle tour, Arnes and Thjodveldisbaer.
Thjodveldisbaer is also called the "Olly's farm." Olly was a young boy who lived in the North, and his character was created specifically for the television adaption Game of Thrones. In the series, he kills Ygritt and Jon Snow.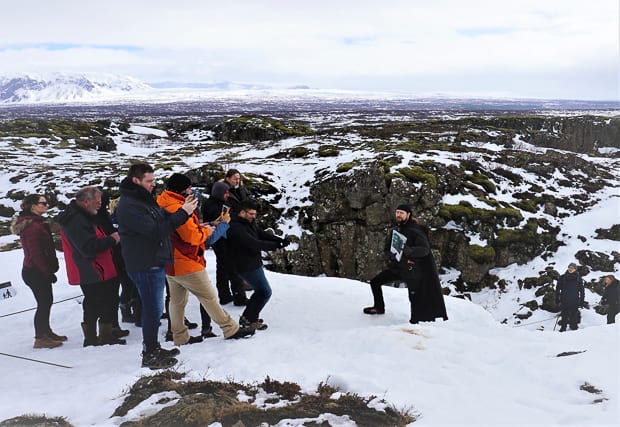 When is the best time to go on Game of Thrones tour?
D: The best time is to go in the warmer summer months. The tour takes you to the locations of season 4 that were all filmed in the summer.
Is the tour more education or fun?
D: Is it mostly fun plus all the extra information you probably have no idea about.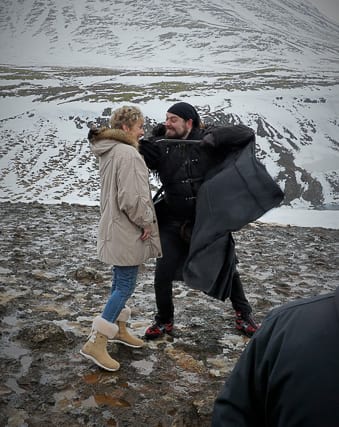 The Game of Thrones tour sounds like a perfect spend day. The tour duration is 8 hours, after which you will never forget your fantastic experience. Let yourself explore filming locations of the most popular TV series in the world meanwhile knowing Iceland a little bit more.