The first pictures of the Northern Lights
While the northern lights are popular and well-known to most people, a man named Sophus Peter Tromholt is not as renowned. Did you know that Sophus was the first human in the world to photograph the aurora borealis? Or that he tried to turn them off and on?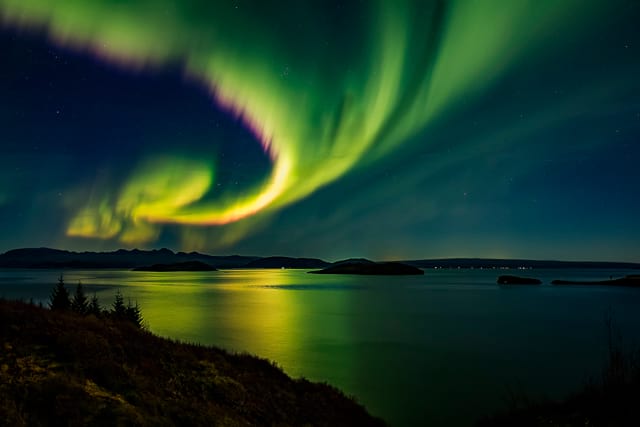 Sophus Peter Tromholt was born in Denmark in 1851. Aside from being an amateur photographer, Sophus was a school teacher and astrophysicist, and thanks to his northern lights studies in the 19th century, modern science knows much more about the aurora borealis today. Sophus did not have a long life (died in 1896), but throughout his life, he studied and examined the northern lights in countries such as Norway, Finland, as well as Reykjavík, Iceland. Between the years 1882-1883, he established the scientific northern lights center in Kautokeino - a municipality in the Troms og Finnmark county in Norway.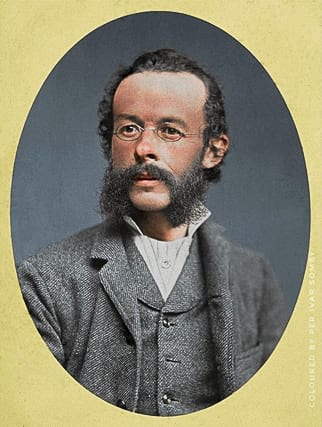 Sophus Tromholt by Wilhelm Hølbeling in 1880, colored by @colouryourpast
The first photograph of the northern lights was taken in October 1882 by Sophus Tromholt in the center of the northern lights in Kautokeino. Although it is hard to compare it with the photographs of today, it is still quite bright and impressive.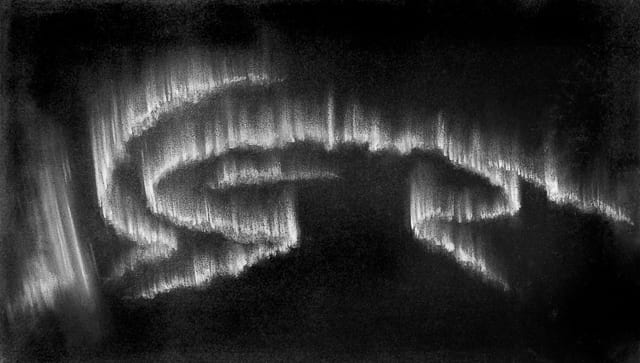 First photo of Aurora Borealis by Sophus Tromholt in 1882, Kautokeino
Sophus spent time in Iceland in 1884 with a plan to observe northern lights, but also try to turn them off and on like electricity. Yes, you read that right. For this experiment, he chose Mount Esja for its "great height, steep fall into the sea, and a short distance from the city."
After his first time in Iceland, he wrote in his notes, "On the Aurora Borealis in Iceland," in February 1884 "Weather more unfavorable than I have encountered since my arrival, it is impossible. A sky always nearly cloudy, rain, snow, and storm following upon storm-such have his chief characteristics have been. A clear sky is an exception, and when it occurs, there is a wind blowing so keen and cutting that no human being can walk out of doors for any length of time". Bad weather didn't allow him to do this experiment, also because he brought only 1000 meters of insulated wire-telegraph poles.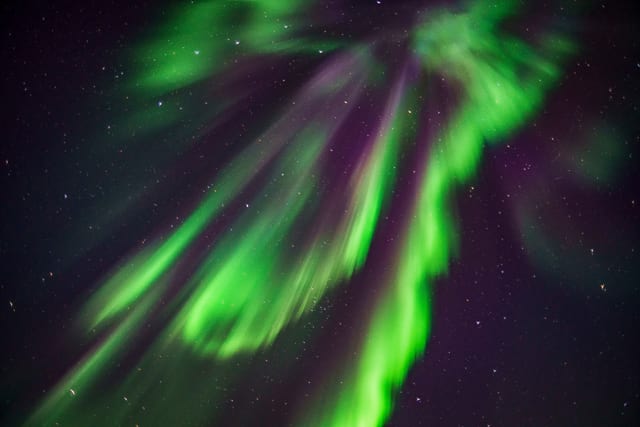 The second time Sophus attempted this experiment was on February 25th, 1884. The weather improved, and there was a clear sky with no wind and a cozy temperature. He had help from 16 men, who hiked up with all the needed equipment and started to work on the project. The remaining poles were brought up the mountain, and the bare telegraph wire—now 3200 meters long—was carried to the spot where the insulated conductor ended. As Sophus explains in his second article "Aurora Researches in Iceland from March 1884," "When the wires in increasing rain and wind were laid out, I connected the end with two zink disks, one of which was placed in a small waterfall with heavy stones on it and the other buried in the earth." The weather was getting worse, and there was no chance to continue.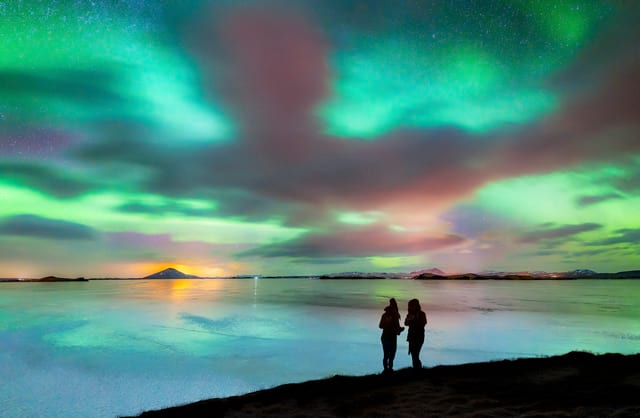 As you can guess, his project didn't work out as he had planned. Still, at that time, it was something unbelievable to try, and many people were cheering for Sophus. How funny would it be if this had worked out? Luckily, today we know that the aurora borealis appears in the sky when energy and small particles travel down the magnetic field lines to the North and South Poles. These particles interact there with gases in our atmosphere resulting in dancing northern lights. Oxygen gives green and red light, while nitrogen glows blue and purple. And so, there is no possibility to turn them off or on whenever we would like.
Seeing the northern lights for yourself is one of the best experiences in one's life, and there is no doubt about it. No surprise that Sophus Peter Tromholt spent his life researching its existence and trying to find all the ways possible to control this beautiful natural element.
---
Resources:
https://archive.org/
https://www.teodor.no/aurora/the-pioneers-of-northern-light-photography
Sophus Tromholt, Under the Rays of Aurora Borealis, Andesite Press, 2015