The return of the Northern Lights season in Reykjavik
The sun has begun to set once again here in Iceland, and when the sun goes down, the aurora borealis turn up. As one of the best places to see the northern lights in the world, there are many locations just outside of Reykjavík where our Iceland Tour Experts can take you to chase the lights on Gray Line's Northern Lights Mystery Tour.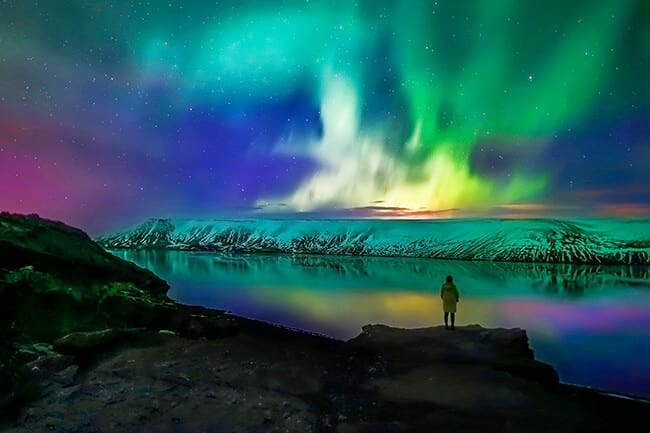 See it for Yourself
Because when the skies are clear, and the forecast is just right, the dazzling shades of greens, purples, and pinks of the aurora borealis that dance through the darkness are a mesmerizing spectacle to behold. You've seen the pictures on our Instagram feed, but that doesn't compare to seeing the real thing. There is nothing quite like bundling up, leaving the city lights behind, and heading out into the darkness for a night of Northern Lights hunting.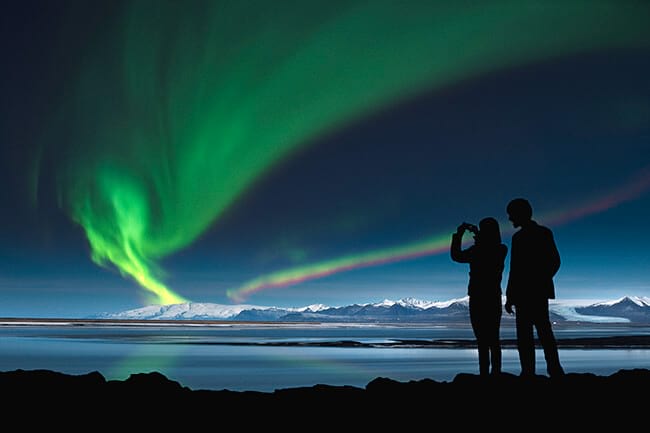 What are They?
What are the northern lights, you may wonder? The floating aurora lights are collisions between electrically charged particles from the sun that enter the earth's atmosphere. Appearing not only in the northern hemisphere, they are also known as 'Aurora australis' in the south. Hunting for them requires not only a cloud-free and very dark sky but also patience and luck with the right location.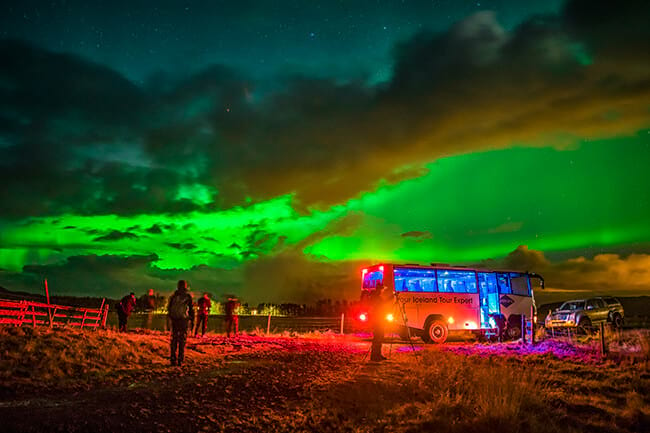 Enjoy the Moment
When those waves of color appear, you'll want to capture the moment for your own Instagram feed and when you do, make sure to tag us @graylineiceland and use the hashtag #MyIcelandicSpectacle for a chance to be featured in our feed and win your tour. Just don't forget to enjoy them with your own eyes as well. Happy hunting!