Tips on Traveling in Iceland with children
Traveling with children can be a daunting task, but Iceland is a fantastically kid-friendly nation. Here are our tips on getting the most out of an Iceland adventure for the little people in your lives, no matter the time of year.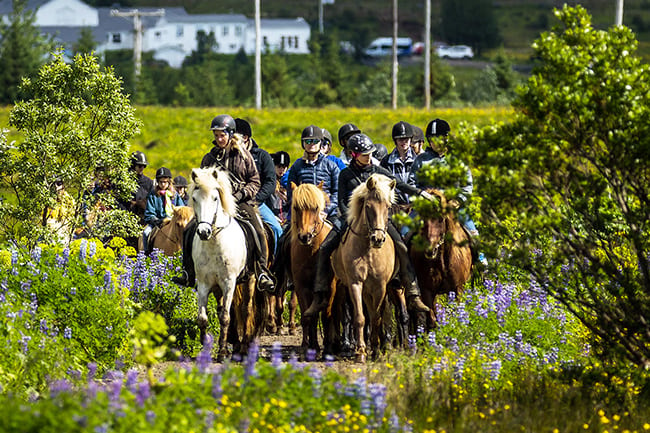 1. Introduce your Wild Animals to a Wild Animal
Kids love animals, and in Iceland, we have our fair share of dazzlers! Whale-watching is a wildly popular activity with tours leaving right from the Reykjavík harbor. To get in touch with nature, try the Icelandic horse, a breed unto itself: compact, well-tempered, powerful yet gentle, and fuzzy like an Ewok—an wonderful horse for children. Lastly, Reykjavík's small petting zoo "Húsdýragarður" is also great for young visitors, although the collection of animals is small and centers mainly on what you might find on an Icelandic farm.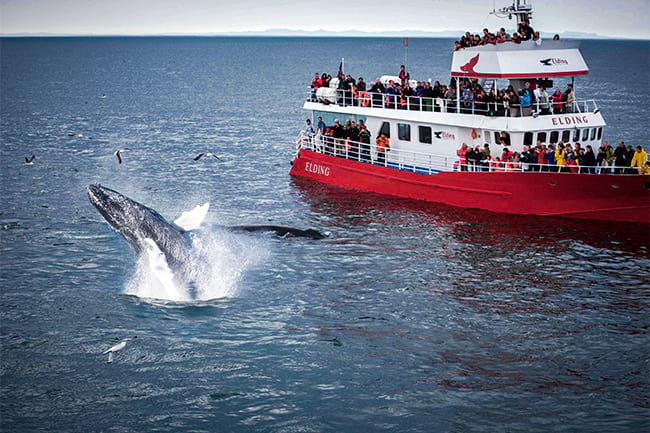 2. Get in Touch with Nature
Iceland is one of the few places where what's happening outside your window may genuinely be more exciting than what's happening on your screen. The Golden Circle tour is packed with adventure waterfalls, Viking-age justice, and a steaming, eggy-smelling (cue fart jokes) geothermal area with dazzling hot spring eruptions every couple of minutes—ideal for younger attention spans. The Snæfellsnes peninsula is a longer day tour with some harrowing sagas, chances to spot wildlife, and diverse landscapes: an arrowhead mountain, deep fjords, basalt cliff formations, and a glacier-covered volcano that leads to the center of the Earth (or so says to Jules Verne). And if you've got a rainy day in the city, you can still experience some of the most remarkable parts of Icelandic nature at Perlan Museum—including augmented reality bird cliffs, planetarium Northern Lights in 8K resolution, and a recreated ice cave you can enter and explore (replete with shivers)!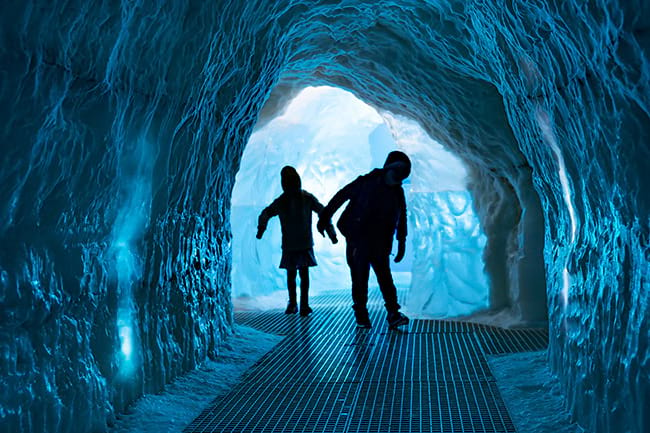 3. Wet 'n' Wild—Iceland Style
Where do Icelandic kids get out their wiggles and giggles? The water, of course. When it comes to kids, our favorite swimming hole is the Secret Lagoon. Surrounded by geothermal activity and open to the sky, this is a great place for kids to run and play and still take in all the Icelandic beauty. The Fontana Baths are another great way to enjoy the Icelandic countryside while playing around in Iceland's remarkable geothermal water. Many families are often surprised to learn that they can bring their children to the Blue Lagoon, as long as they're over two years old, although the atmosphere there tends to be one of tranquillity and relaxation, which might not be a good fit for all kids. Make sure to book ahead for these pools as they all tend to book out well ahead of time. If you're in Reykjavík, make sure to check out some of the city's swimming facilities for splash pools, water slides, and other kids' activities.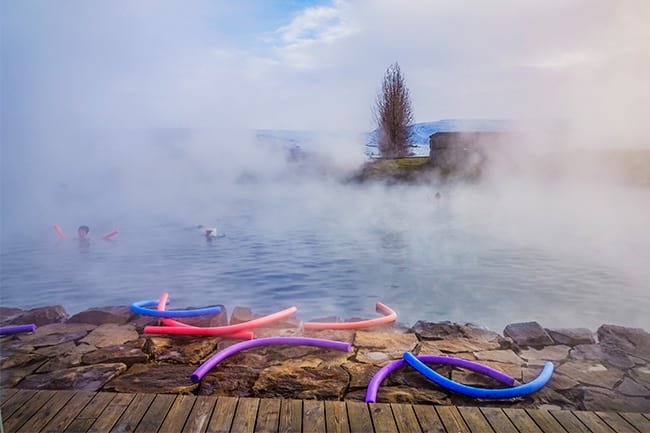 4. Adventures to Last a Lifetime
For older kids, there are some thrilling adventure activities to make great memories of Iceland. Snowmobiling on the South Coast is a heart-thumping way to take in the breathtaking Icelandic landscape, and they won't be checking their phones while zooming across a glacier. Give them a road trip they won't soon forget from the backseat of a Super Jeep. Likewise, it's an amazing chance to bond while careening through the Icelandic wilderness on the back of an ATV.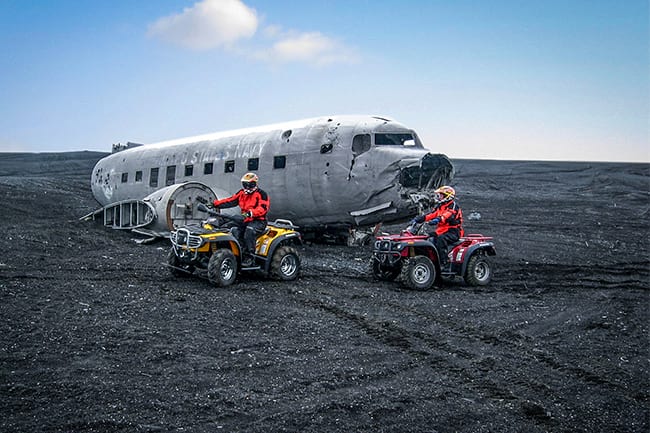 5. Baby Gear Breakdown
While strollers are great for those on foot, many shops and cafés will ask you to park outside. And don't mean just the stroller. Icelanders often leave small children in their baby carriages without batting an eye to go in for a coffee or pick up a few groceries. What about car seats? Gray Line Iceland wants to make travel for families as stress-free as possible. If you let us know beforehand, we can provide a child travel seat free of charge, including our airport transfers. Just make sure you request it ahead of time. If you'll be traveling outside of the city, your best bet is to forget the stroller and use a baby carrier. Many of the sites here (waterfalls, caves, geothermal areas, parks) use stairs or ungraded paths. But as long as you're wearing your kids, you won't have to think about accessibility. All-night sunshine can sometimes be a problem for little travelers, so find out if your accommodation offers black-out curtains, and if not, think about bringing a sleep mask and earplugs for your small slumberers.