Learn about volcanos in Iceland
Iceland is the most volcanic place in the world. Their presence makes for stunning landscapes and fascinating stories. On that note, here are some of our top facts on Icelandic volcanoes for now, but we would recommend you come and see them for yourself. We'll even take you!
There are 30 volcanic systems in Iceland.
There are 22 active volcanoes. 13 have erupted since the Vikings arrived and settled here in Iceland.
Iceland is the most volcanic place on Earth on account of its location.
Iceland is located on what's known as the 'mid-Atlantic ridge', a tectonic plate boundary between the tectonic plates of North America and Eurasia. This means it's a volcanic hotspot.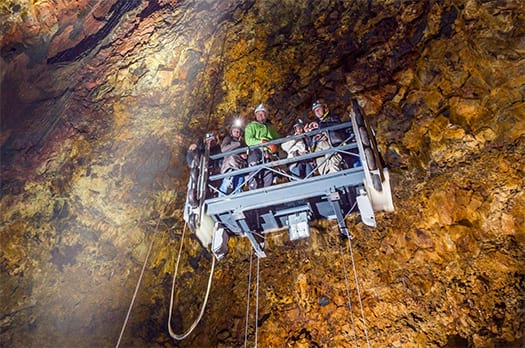 You can see the inside of a Volcano with Gray Line Iceland. Wow
Most of the land in Iceland is covered in some sort of volcanic rock.
That's how volcanic it is. Perhaps given its location, combined with how the island was created, and the number of volcanoes here, it's not that surprising that upwards of 90% of rock here is volcanic.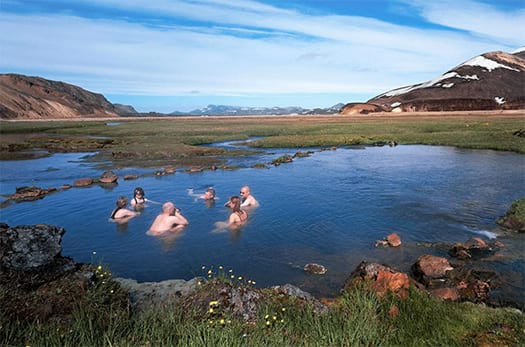 Iceland's volcanic landscape is stunning
Earth's biggest eruption of the last 250 years occurred in 2014 in Iceland.
Bárðarbunga erupted in 2014. It lasted for 6 months! It produced enough lava to cover Manhattan.
The biggest eruption EVER was also in Iceland in 1783-1784.
The eruption on Laki lasted for eight months. The haze caused by the eruption was reported throughout Europe, all the way to the Middle East. It caused enough climatic disruption to cause crop failure and famine. It has been argued that there was a link between this and the famine that preceded the French Revolution.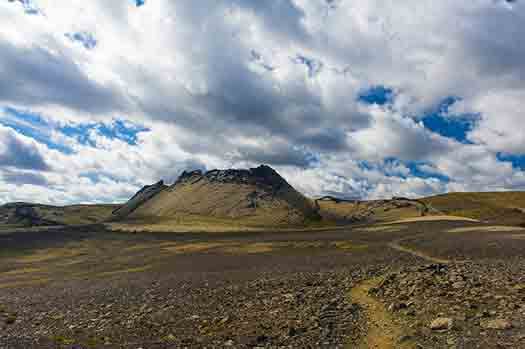 The infamous Laki – part of a Lakagigar, a row of 130 volcanic craters
Our favorite Volcano here in Iceland is Hekla.
Hekla is a common girl's name here. However, in ancient times this was known as 'the gateway to hell'.
See Icelandic Volcanoes for yourself
At GrayLine Iceland, we offer several tours in Iceland that allow you to see our volcanoes, and even go inside one, like our guest Anais, Paris who reviewed the Gray Line Iceland Inside the Volcano tour on TripAdvisor after taking the excursion with us last year:
"We chose the 'inside the volcano' tour and it is an unforgettable experience. 30 min by bus to reach the start trekking point (Even the bus is great, wifi, brand new, and comfortable). 45 min walk to reach the volcano, with some explanations from the tour guide in between. Other guides are waiting there to explain the story of this volcano and give you security instructions. They are also preparing nice soup for your return from the cold inside the volcano. At the top of the volcano, a structure will bring you down 140 meters lower. Everything is perfectly safe and organized, and the experience inside the crater is overwhelming and beautiful. I loved the friendliness of all the people working there. It is well organized. The landscape is breathtaking. I highly recommend the tour and this company, it was a great moment."
Interested? Find out more about this Inside the Volcano and other tours at our website at grayline. is. Or find out what other guests thought about us over at our TripAdvisor or Facebook page.
The Gray Line Iceland team looks forward to hopefully meeting you soon.
Bless. Bless.