All about Iceland´s influence Disney´s Frozen 2
The abundant and beautiful Icelandic nature was an inspiration for directors Chris Buck and Jennifer Lee when they created Disney's follow-up to the popular fairytale, Frozen 2. In this favorite animated movie, its main characters Elsa, Anna, Kristoff, the funniest snowman Olaf, and reindeer Sven are trying to find the origin of Elsa's superpowers and inevitably save their kingdom.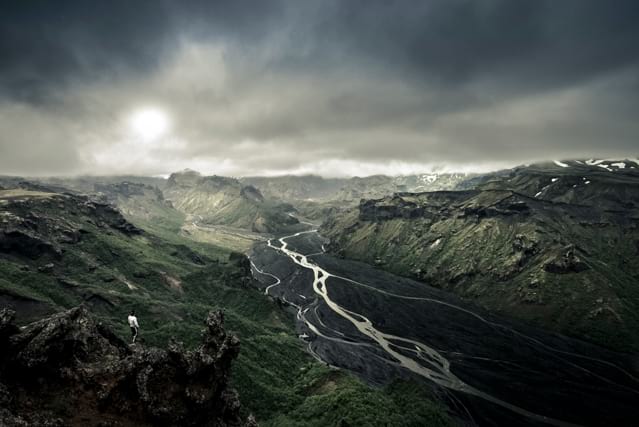 Thorsmork - the Valey of Norse god Thor
In Frozen 2, you will be amazed by the magical Icelandic-inspired waterfalls, geysers, glaciers, Northern Lights, black sand beaches, ice caves and canyons, trolls and much more. These places not only served as a backdrop for the scenes, but they also played a role in the main elements of the story. For example, to show the significant differences between the sisters Elsa and Anna. While Anna feels at home in the charming Arendelle kingdom resembling the landscapes of Norway, Elsa feels that landscapes resembling mythical Iceland is the place she should call home. Watch the trailer and you might be able to connect it with pictures below.
Frozen 2 isn't the only thing to be inspired by Iceland. Inspire yourself while visiting the Icelandic natural beauties mentioned above. We do not recommend jumping into the cold dark sea unless you have Elsa's superpowers or help from a Nokk (Nykur in Icelandic). Nokk is a water spirit in Icelandic mythology, and you can see it as a seahorse in the movie. While in Iceland, you will always feel like you're in the fairytale.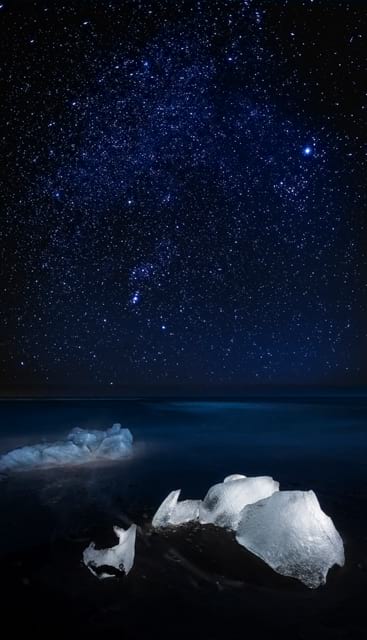 The sky full of stars above Iceland
Enjoy moments like standing on the black sand beach watching powerful waves from a safe distance, and breathing in the crisp, cold air.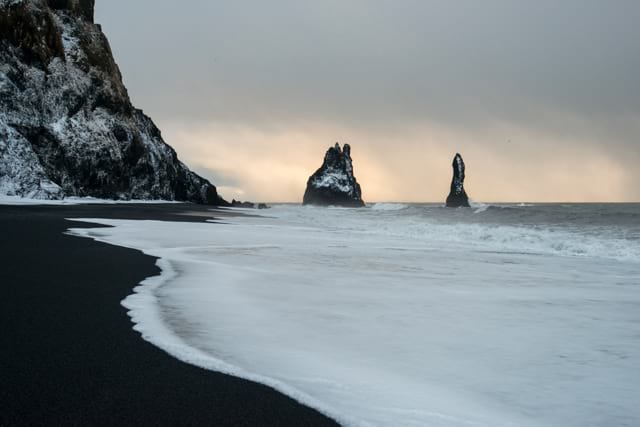 Reynisfjara Black Sand Beach
Discover amazingly colored ice cave corners in the heart of an Icelandic glacier.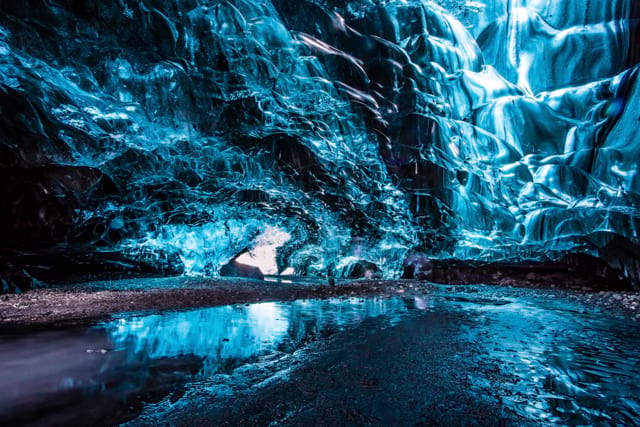 Vatnajökull's ice cave
Watch the stunning Northern Lights dance across the sky and the breathtaking colors while you listen to Elsa and Anna's mother sing a lullaby "Into the Unknown".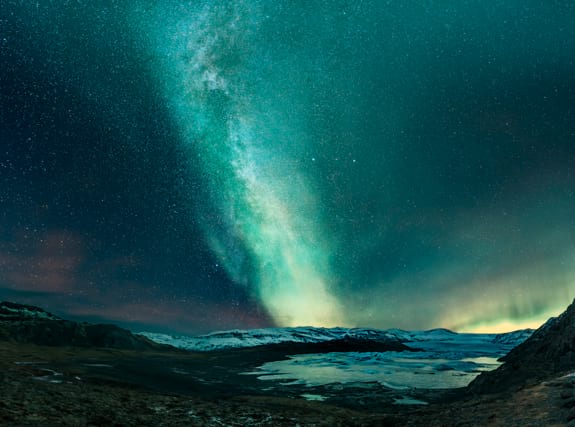 Northern Lights above Hofellsjökull
Stand and watch the power of the majestic Icelandic Skogafoss waterfall, an inspiration for the movie.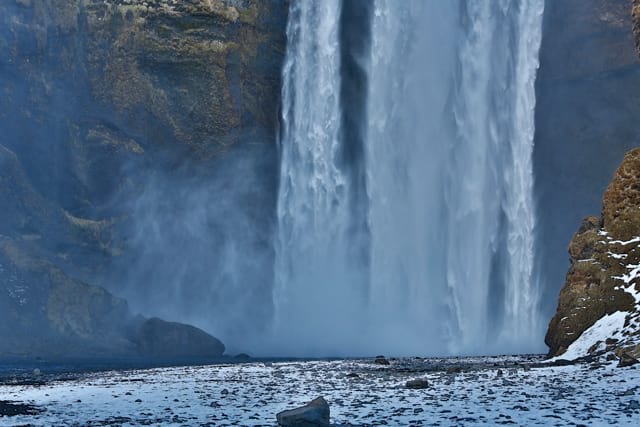 Skogafoss waterfall
Walk-in between never-ending canyons or experience how it feels to stand and walk on a real glacier.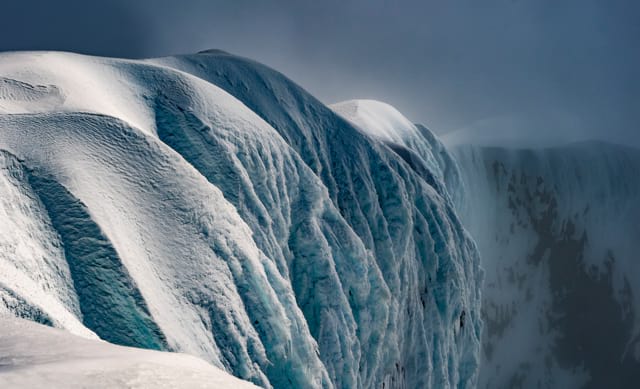 Vatnajökull glacier
There are many places in Iceland that can catch your eye while watching Frozen 2 making you sure that Iceland has a unique natural wealth to behold. And who knows, maybe, in the end, you will hear the same voice calling you to come to Iceland, and find out that the land covered by ice, is, same as for Elsa, a place where you feel like at home.