Iceland's Parliament – the Althing – is one of the oldest national parliament in the world.
The oldest existing parliament in the world assembled here at Þingvellir in 930AD. It was called the Alþing General Assembly and it met here until 1798. The name Þingvellir means 'Parliamentary Plains'. The assembly was an open-air gathering, and this is where the free people of Iceland met to decide laws and settle disputes.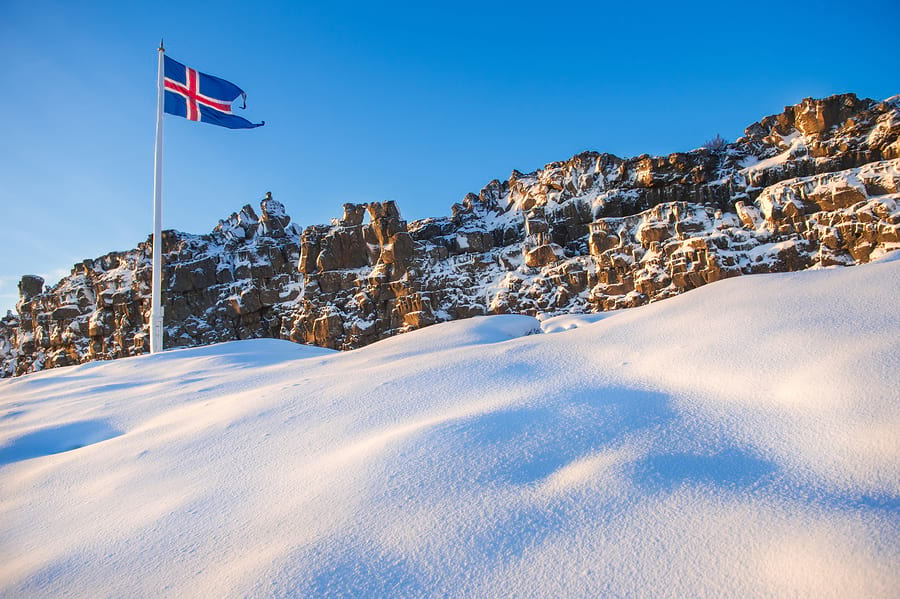 #Þingvellir National Park is Iceland's most historic site
Þingvellir was also a cultural and social hub
When the Alþing was in session, this area became very busy with Chieftains and citizens attending the assembly. It became the temporary capital of Iceland. Traders also arrived to sell their goods and services to those in attendance, along with those looking for work and even representatives of other countries. For some, it was not an easy journey to get there – it took up to two weeks from the most remote parts of the country. However, it was very well attended. These gatherings played a significant role in the development of our country's history and culture.
It's also a UNESCO World Heritage Site.
Þingvellir National Park is a designated UNESCO World Heritage site because of its contribution to our country and the world – specifically because this is the site of the world's oldest existing parliament.
Þingvellir is stunning as well as fascinating
It is a site of significant geological importance, too
Iceland is a volcanically active country. Fissures – which are lines of breakage in the land– can be seen all over the country. One of the most prominent is in Þingvellir National Park. When you are in this location, you'll be stood on the point where the tectonic plates of North America and Eurasia drift apart. So this is the point where you can walk between two continents. Almannagjá is a canyon in the park, which visually demonstrates the drift beneath your feet.
It is also home to Þingvallavatn.
Þingvallavatn is Iceland's largest natural lake. Marine life thrives here because of the regular supply of groundwater and the varied habitat – that's why the brown trout here are amongst the largest in the world.
Come and see #Þingvellir for yourself on Gra,y Line #Iceland's Golden Circle Tour.
It's been a nature reserve since 1928.
Þingvellir National Park has been a nature reserve since 1928 because of its historical, natural and geological significance. This means that it can never be sold and will always belong to the people of Iceland.
The birthplace of Iceland and democracy was at #Þingvellir National Park. #FindAReasonToGo
It is very beautiful and has been a regular muse of Icelandic painters.
Þingvellir National Park is a significant location in Iceland. As well as its official titles from UNESCO and its status as an official nature reserve, it is also beautiful and peaceful – and that's why many of our best artists have used it as a subject for their work. Many are on display in the National Gallery of Iceland.
Experience Þingvellir National Park for yourself.
Þingvellir National Park is part of what we call the Golden Circle. It is a popular route that covers Iceland's most popular sites, including the hot springs at Geysir geothermal area and Gullfoss waterfall. You can read more about it in our previous blog.
Gray Line Iceland is the sightseeing expert here in Iceland and we run regular tours on the Golden Circle Route, in addition to other trips all over the country. Find out more on our website at: www.grayline.is
You can also check out what our other guests have said about it – including Yan, who visited with us last December and described it as a 'natural feast for the eyes'. Read Yan's review in full on our TripAdvisor page.
Come and visit us soon. The Gray Line Iceland team looks forward to welcoming you.