Looking for the right Reykjavik activity?
Many people coming to Iceland don't travel further than the South Coast and the capital area. Depending on how many days you´re spending in Iceland, you may not have time to travel further than that. To make the most out of your stay in Iceland, we have a few ideas for you, depending on what your favorite hobbies and pastimes are, besides traveling. So what can you do in Reykjavík if you are...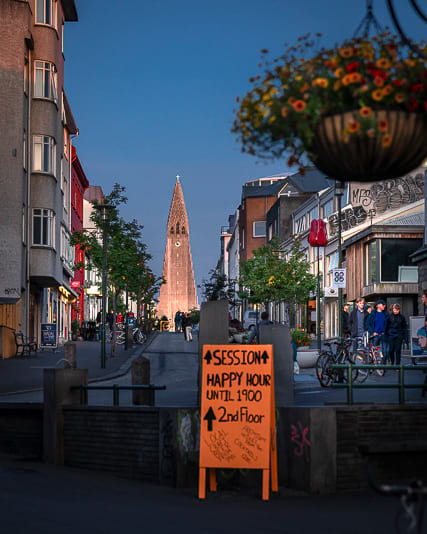 ... Addicted to sports
Some people love to relax on their vacation, and others love to train. If you are a person addicted to sports, there are a few places you might be interested in checking out. Used to go to the gym? Iceland has a chain of gyms called World Class, and there are plenty of them in Reykjavík. The entrance per person costs 2,100 ISK ($17/15€), and most of them have a sauna, and hot tub included. If you are into CrossFit, we recommend CrossFit Reykjavík or CrossFit XY. Both places are super comfy for training, and even though the trainers speak Icelandic, they can speak English as well. One drop-in will cost you around 2,900 ISK ($23.50$/21€) and you never know, maybe you will meet one o the Icelandic CrossFit legends :-)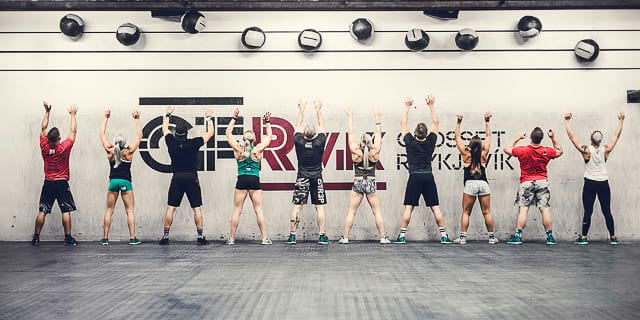 © Crossfit Reykjavik
Are you into something calmer? What about yoga? A great yoga studio situated downtown is Reykjavík Yoga, and all classes are taught in English. You can choose from many variations of yoga that the studio offers. One class will cost you 2,000 ISK ($16/14,50€). Do you like swimming? Maybe you want to jump into the pool and swim some laps? There are many pools in Reykjavík for you to choose from. Some World Class gyms have pool admission included in the entrance fee. Favorite pools closest to the city center are Vesturbær, Sundhöll Reykjavíkur, Laugardalslaug, or Seltjarnarnes. Please remember that it is important to shower without your swimsuit before entering the pool. Icelanders are very sensitive about this and this rule should be followed. The entrance to most of the pools in Reykjavík is around 1,000 ISK ($8/7€).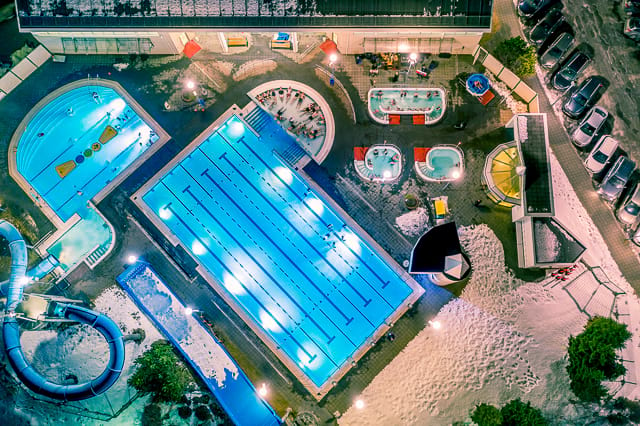 ... Second-hand fan
Shops in Iceland carry some amazing international clothing brands. But you might be a person who is more into clothes and accessories bought in second-hand shops, you're in luck. Reykjavik has a wide variety of vintage shops to choose from and here is a list of our favorites - Wasteland Reykjavík, Spúútnik, Fatamarkaðurinn Second Hand Market or Red Cross. A really nice second-hand shop for the kids is Barnaloppan and there is a huge flea market opened only on the weekends called Kolaportið, very close to Harpa.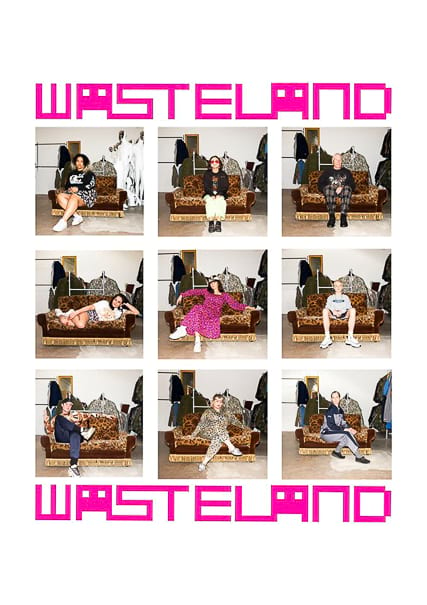 © Wasteland Reykjavík
... Dancefloor queen/king
There are plenty of night clubs and bars in downtown Reykjavík, and since the Icelandic capital is way smaller than Barcelona or London, you can get around easily by walking. But what about your taste in music? Do you ever find yourself standing in line to a night club and after entering, hear something you don't fancy at all? Here are a few of Reykjavík's most popular spots where you can go party and have fun.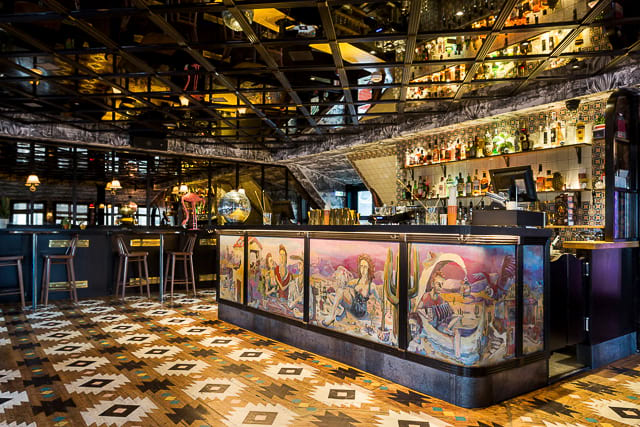 © Hálfdán Pedersen
Pablo - if you love oldies, disco, and delicious cocktails! But be aware, sometimes they host theme nights and entrance might be sometimes only for those over 25 years.
Prikið - if you prefer hip-hop, from the oldest to the newest (Icelandic hip-hop is, of course, part of the party).
Gaukurinn - if you're looking for great drag shows or rock concerts, as well as singer-songwriter evenings, open mic, stand-up comedy shows (in English also) or karaoke.
Kiki Queer Bar - if you're in search of a gay club where you can move your body to popular music from the world charts, disco, and Eurovision songs (Icelanders love Eurovision).
Kaffibarinn - if you want a place you can listen to many types of music, mostly electronic and alternative.
Bravó - if you're searching for a tasty portion of electronic music, sometimes drum'n'bass as well.
There are many more night clubs to check out, and most of the places mentioned above are open during the day, too, with yummy food or a good coffee. Also, be sure you are 20 and older and always have your ID with you. Nightclubs in Reykjavík are epic places to party hard, but they are smaller than you might expect. Opening hours are usually until 01:00 am on weekdays, and weekends are mostly until 05:00 am. Entrance to these places is usually free.
... Sports fan
Iceland has great teams and individuals who play many sports, and organized sports in Iceland have a 125-year-old history. Would you like to go and watch a game while you are in Reykjavík? Favorite local sports are football, handball, basketball, golf, horseback riding, and CrossFit. In the summertime, you can go to watch football at the national football stadium Laugardasvöllur. Maybe handball or basketball? All matches are played in everyone's individual clubs, and it's fun to go to a game during the season.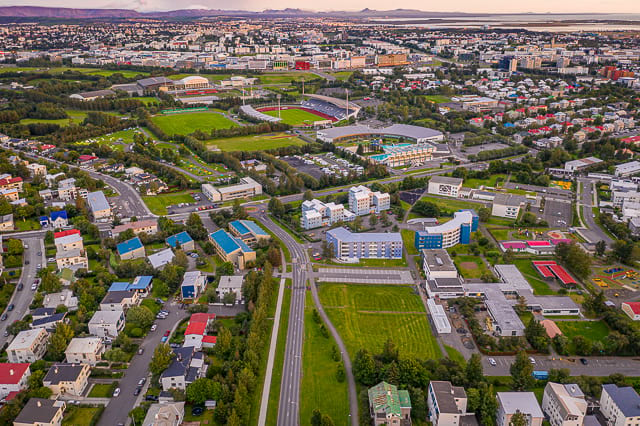 You can also go to Laugardashöll—a large indoor arena for watching all the games and competitions mentioned above—with a capacity of 11,000 people. If you are a fan of CrossFit, don't miss the Reykjavík Crossfit Championship, which takes place in Laugardashöll from the 3rd to the 5th of April, 2020.

© Reykjavík Crossfit Championship
... Movie buff
We are well aware that you can go to the movies back at home, but we want to tell you about the cinema where you can actually bring a beer with you inside for the screening!
© Bío Paradís
This cinema is called Bío Paradís, and it's well known for its cozy style, screening the newest movies, both local and international, old movies and thematic weekends. Bío Paradís is situated at Hverfisgata 52, downtown Reykjavík. Icelanders have most movies in English only with Icelandic subtitles, so no worries you won't understand. The price of the ticket is usually 1,600 ISK ($13/12€). Popcorn and all kinds of other yummy treats are available to buy, too.