Make the most of your time at the Blue Lagoon
When it comes to Iceland, the Blue Lagoon is an absolute must-visit. The geothermal spa offers a unique and relaxing experience, allowing you to soak in the magical mineral waters under the northern lights or the midnight sun. To make the most of your visit, it's essential to plan ahead, and that's where our top 10 tips come in. From booking your Blue Lagoon Shuttle to making the most of your time at the spa, we've got you covered. So, let's dive in!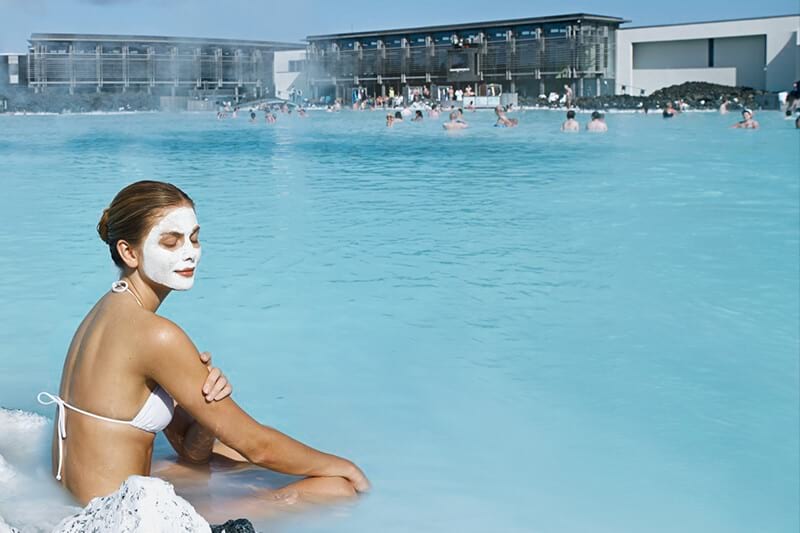 Start with the Airport to Blue Lagoon Transfer
A Convenient Start
One of the best ways to start your Icelandic adventure is by booking an airport to Blue Lagoon transfer. With a seamless connection from Keflavik International Airport to the Blue Lagoon, you can begin your journey stress-free. The Blue Lagoon Shuttle offers a comfortable and convenient ride, ensuring a smooth start to your trip.
Save Time and Money
By opting for an airport to Blue Lagoon transfer, you can save both time and money. Instead of navigating public transportation or renting a car, the Blue Lagoon Shuttle provides a hassle-free solution. Plus, with a pre-booked transfer, you can avoid long waiting times and unnecessary expenses.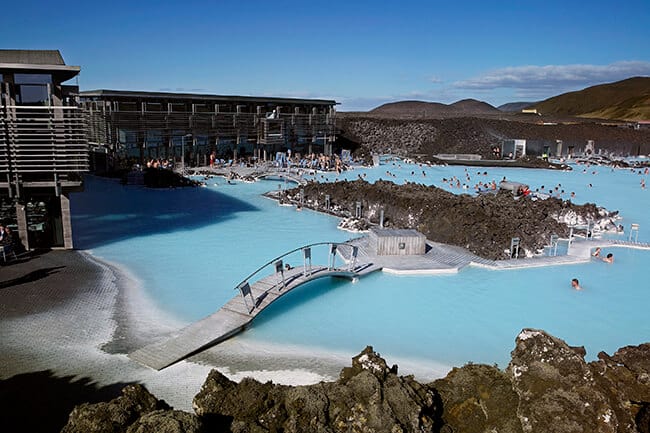 Book Your Blue Lagoon Tickets in Advance
Secure Your Spot
The Blue Lagoon is a popular attraction, often selling out during peak times. To avoid disappointment, it's essential to book your tickets in advance. When you book a Blue Lagoon Shuttle, you can select the time that best suits your schedule and ensure availability. No disappointments, no compromises – just the dreamy blue waters waiting to welcome you.
Choose the Right Package
The Blue Lagoon offers various packages, from the standard Comfort package to the more luxurious Premium and Retreat Spa options. By booking in advance, you can choose the package that best suits your preferences and budget, guaranteeing the perfect experience.
Plan Your Visit Around Other Activities
Make the Most of Your Time
The Blue Lagoon is an ideal activity to include in your Icelandic itinerary, whether you're visiting the Golden Circle, horseback riding, glacier hiking, or sightseeing. By planning your visit around other activities, you can create a well-rounded and unforgettable experience in Iceland.
Relax and Unwind
After a day filled with adventure, there's nothing better than a soothing soak in the Blue Lagoon's geothermal waters. Make the Blue Lagoon a part of your larger Icelandic experience, and reward yourself with a relaxing end to an exciting day.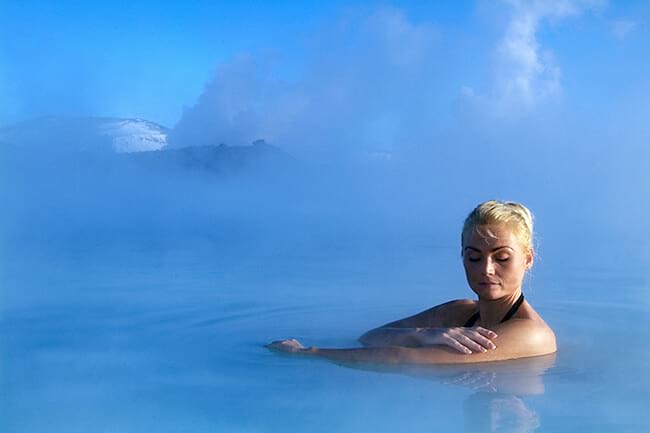 Arrive Early and Stay Late
Beat the Crowds
To make the most of your time at the Blue Lagoon, consider arriving early in the day. By doing so, you can avoid the peak hours and enjoy a more tranquil experience. Plus, you'll have ample time to explore the various facilities and amenities on offer.
Optimize Your Experience
By staying late at the Blue Lagoon, you can witness the transformation of the lagoon's surroundings as the sun sets or the northern lights dance across the sky. Immerse yourself in the magical atmosphere and create a truly unforgettable memory.
Protect Your Hair and Skin
Keep Your Hair Dry
Although the Blue Lagoon's waters are known for their healing properties, they can be harsh on your hair. To avoid straw-like locks, tie your hair up and apply a generous amount of conditioner before entering the water. Resist the temptation to submerge your hair, and enjoy the benefits of the lagoon without compromising your locks.
Care for Your Skin
The Blue Lagoon's waters are rich in minerals, which can be both beneficial and harmful to your skin. To ensure a positive experience, it's essential to protect your skin by applying a waterproof sunscreen and staying hydrated. Additionally, make use of the complimentary silica mud mask for a soothing and rejuvenating treatment.
Remove Jewelry and Embrace the Experience
Keep Your Jewelry Safe
Before entering the water, be sure to remove any jewelry. The Blue Lagoon's opaque waters can easily hide lost items, and the minerals can tarnish silver jewelry. By leaving your valuables in the locker room, you can enjoy a worry-free soak in the lagoon.
Embrace the Icelandic Tradition
Many visitors are surprised to learn that showering without a swimsuit is required before entering the Blue Lagoon. While it may be a new experience for some, embrace the Icelandic tradition and let go of your inhibitions. Use this opportunity to let your worries wash away and fully immerse yourself in the Blue Lagoon experience.
Capture the Moment
Snap Some Photos
The Blue Lagoon's surreal landscape provides a perfect backdrop for stunning photos. Whether you're capturing the moment with a waterproof camera or using the on-site photo service, be sure to take some pictures to memorialize your visit.
Respect Other Visitors
While capturing your Blue Lagoon memories is important, it's essential to be respectful of other visitors. Avoid taking intrusive photos or blocking the pathways, and ensure that everyone can enjoy the serene atmosphere.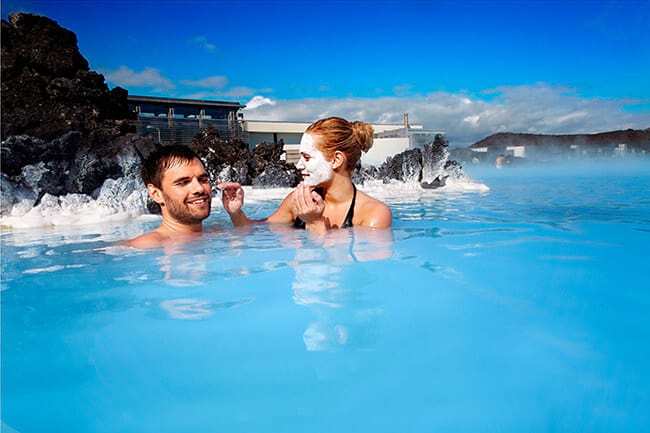 Indulge in the Amenities
Treat Yourself
The Blue Lagoon offers various amenities to enhance your experience, from the swim-up bar to the on-site restaurant. Indulge in a refreshing cocktail, savor a delicious meal, or even treat yourself to an in-water massage. By taking advantage of these offerings, you can make your Blue Lagoon visit truly memorable.
Explore the Facilities
The Blue Lagoon features multiple facilities to cater to your every need, from steam rooms and saunas to a relaxation area and a skincare shop. Take the time to explore these facilities and discover the full range of what the Blue Lagoon has to offer.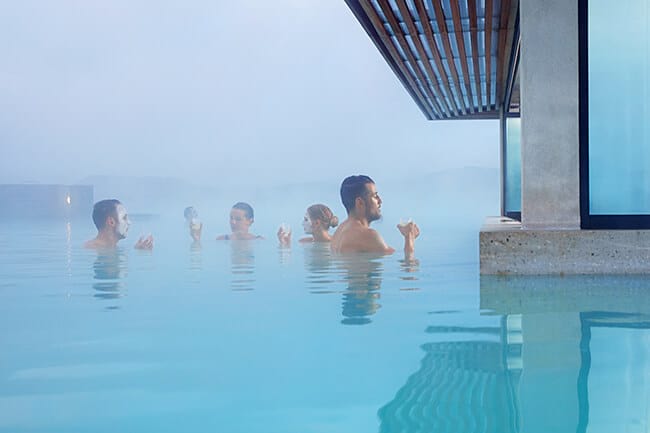 Dress Appropriately
Bring Swimwear
While the Blue Lagoon provides towels and bathrobes, swimwear is not included. Ensure you pack your swimsuit and any other necessary items, such as flip-flops and sunglasses, to make your visit as comfortable as possible.
Prepare for the Weather
Iceland's weather can be unpredictable, so it's essential to be prepared. Bring a waterproof jacket, a warm sweater, and a change of clothes to ensure you stay comfortable throughout your visit.
Choose the Right Blue Lagoon Shuttle
Opt for Convenience
When planning your Blue Lagoon visit, choosing the right shuttle service is crucial. Opt for a reliable and reputable company, such as Gray Line, to ensure a smooth and stress-free experience. With complimentary pick-up and drop-off, guaranteed entrance to the lagoon, and 24-hour staff support, you can focus on enjoying your time at the Blue Lagoon.
Customize Your Experience
A quality Blue Lagoon Shuttle service will offer various options to cater to your needs. Whether you're looking for a simple transfer or a guided tour, ensure you select the right shuttle for your preferences and schedule.
By following these top 10 tips and booking your Blue Lagoon Shuttle in advance, you can enjoy a seamless and unforgettable experience at one of Iceland's most iconic attractions. So, prepare for a relaxing and rejuvenating journey, and let the enchanting Blue Lagoon work its magic!