The Blue Lagoon is an absolute must when visiting Iceland. And for good reason! Whether you're soaking in the magical mineral waters under the northern lights or the midnight sun, a Blue Lagoon with Admission Ticket tour is a surefire way to enjoy Iceland's one-of-a-kind nature no matter the weather, AND it leaves you feeling like a million króna!
The Hottest Reservation in Town
Since it's such a smash hit with travelers, the Blue Lagoon fills up fast and often presents a challenge when it comes to getting in. During busier hours, you'll have an easier time getting into Yale than those therapeutic blue waters. So enjoy these insider tips on how to leave the stress behind and make your Blue Lagoon tour all about relaxation.

1. Don't just show up
When the lagoon started to gain popularity, a booking system was introduced. While it's good to keep the numbers down, this also means the lagoon is often sold out and just showing up often leads to disappointment. Our advice: the sooner you book, the better! When you book a Blue Lagoon with Admission Ticket with Gray Line, you can select the time that best suits your schedule and has availability. No disappointments. No compromises. Just those dreamy blue waters waiting to welcome you.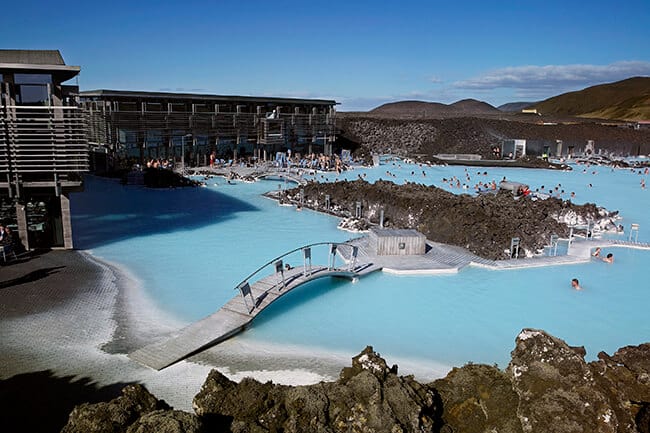 2. Make it part of your adventure
The Blue Lagoon is a great thing to do at literally any time of day, in any weather, during any season. But many find it especially rewarding to slip into the warm waters after a day of adventure, like visiting the Golden Circle, horseback riding, glacier hiking or sightseeing. Rewarding yourself with a relaxing soak in geothermal water is the quintessentially Icelandic way to unwind. Build a trip to the Blue Lagoon into your larger experience in Iceland.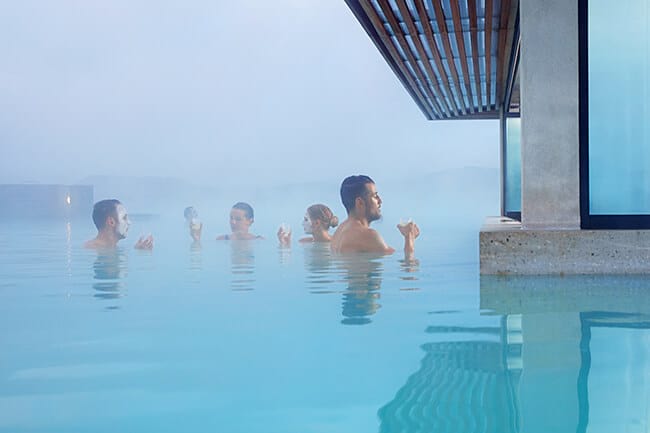 3. Don't you dare get that hair wet!
The lagoon is great for many things: soaking and swimming, reinvigorating tired muscles, soothing skin with silica mud, taking in the otherworldly lunar landscape, etc. But don't be tempted to "treat" your hair with the lagoon's water or silica mud. It will leave your hair feeling like straw, and there's isn't enough conditioner in the world to perk it back up again!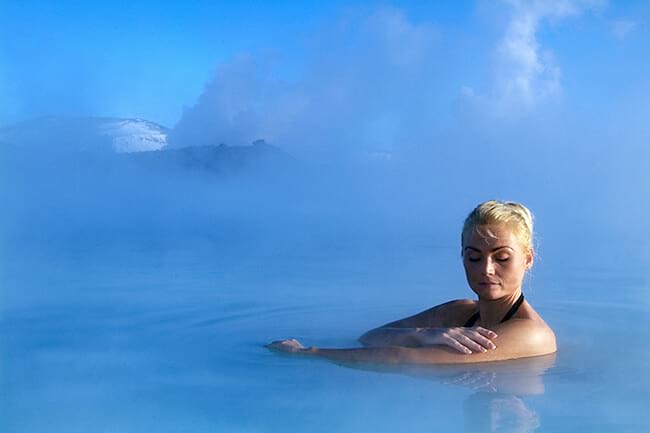 4. Remove the jewels and then remove the jewels
Before you hit the water, you must absolutely remove any jewelry. The water is opaque, and once something falls into it, you're not finding it again. Likewise, the minerals in the water will quickly tarnish any silver, so take special care to remove any silver jewelry. And speaking of removing jewels, ahem, many visitors to Iceland have a rude awakening when they are made to shower without a swimsuit before getting into the lagoon. Just use the chance to let it all hang out (literally), and make it be your first step in letting your worries go!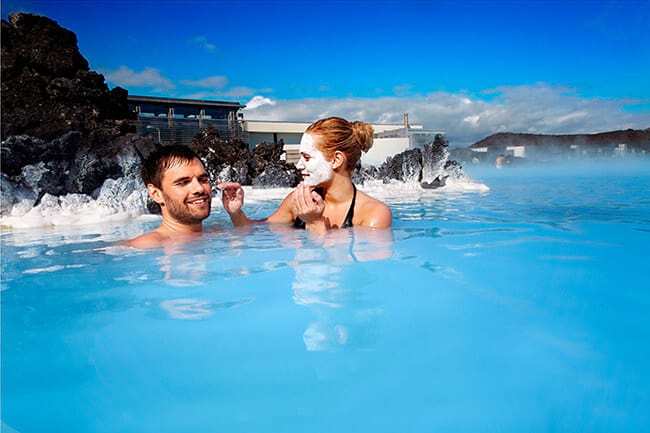 5. Relax, you're at the Blue Lagoon
The absolute worst thing you can do at the Blue Lagoon is get stressed out. Let the water work its magic. Try a silica face mask. Take advantage of that free drink. Spring for an in-water massage. Give yourself this time to let your worries melt away. When you book a Blue Lagoon with Admission Ticket tour with Gray Line, you can put any concerns to rest. Not only do you have complimentary pick-up and drop-off and guaranteed entrance to the lagoon, but you also have 24-hour staff ready and waiting to make any problems disappear. Do yourself a favor and book with Gray Line!