Northern Lights tours with Gray Line Iceland
To see the northern lights suddenly streak across the night sky is to have a close encounter with something magical. Finding the aurora borealis takes know-how and dedication, and when you go with Gray Line Iceland for your Northern Lights Tour, you know that you will have a great experience.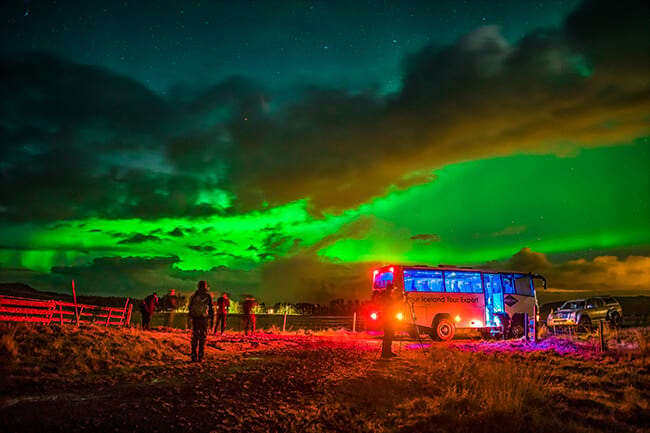 1. Passionate Tour Experts
Gray Line tour guides have in-depth knowledge of the science behind the northern lights and use both weather forecasts and a vast network of look-outs to let them know where the lights are putting on the best show. With their genuine love of the aurora borealis and these tools at their disposal, Gray Line tour guides are the ones you want leading you on the journey to hunt for the northern lights.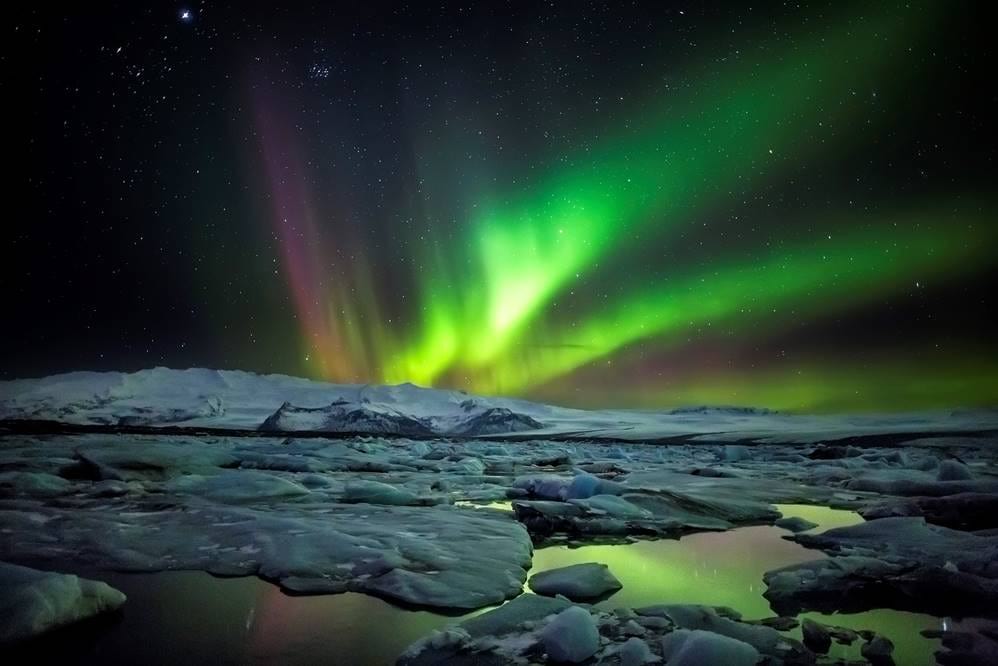 2. Location, Location, Location
There are times when the northern lights seem to fill the sky with their brilliance but you have to be in the right place at the right time, or you will miss them altogether. Gray Line has been in the business of northern lights excursions for years, and our guides know the locations most likely to give you the best view of the spectacular lights.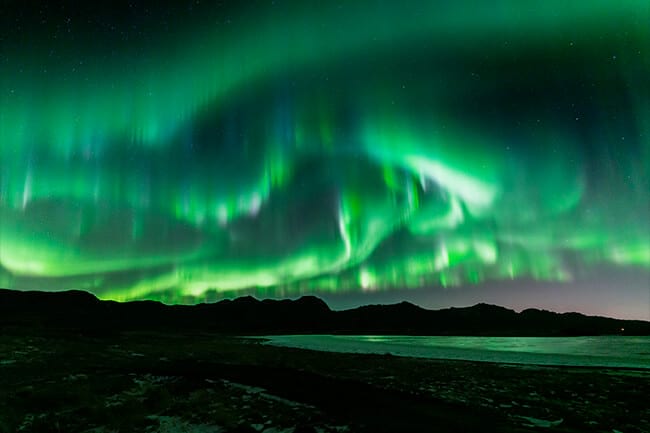 3. Cozy Buses
While it is possible to see the northern lights in the skies over Reykjavík, your best bet at seeing them in their full splendor is to get as far from the light pollution of the city as possible. With such features as reclining seats, free Wi-Fi, and air-suspension, Gray Line's coaches will keep you warm and comfortable, no matter where the hunt for the lights may take you.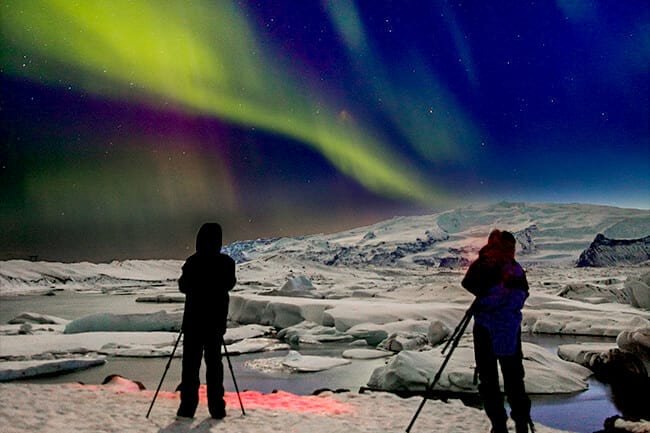 4. Photo Tips
The northern lights can last for only a few minutes or hours so once you get a glimpse of them, you'll want to get a photo to commemorate the occasion (and to confirm that you did see them). Following the tips posted here, you are sure to get a good shot and check out these ways to get the most out of your tour.
5. We're Flexible
The only guarantee in life is that there are no guarantees and so it is with the northern lights. Some nights the aurora borealis and/or the weather just won't cooperate. In such cases, you can book another Gray Line Iceland tour, free of charge up to 2 years from the departure date of your tour.
Book your Northern Lights Mystery Tour with Gray Line now for one of the best tour experiences in Iceland.