Keflavik International to Reykjavik with Gray Line Iceland
How to travel from Keflavík airport and to the airport most comfortably and quickly? With Gray Line! Read the reasons why to choose our company.
1. Never a Line, Always a Seat
Gray Line makes it easy to buy tickets online—right from your phone, tablet, and computer. Or buy your tickets on the bus. Either way, you'll never waste time in a line. But that doesn't mean we're not there for you. There's always a Gray Line agent in the airport arrivals hall ready to welcome you and direct you to the bus. Just look for the bright orange jacket and smiling face.
Since the airport transfer is never overbooked, you can always count on an available seat. And with regularly scheduled service, there's always a bus!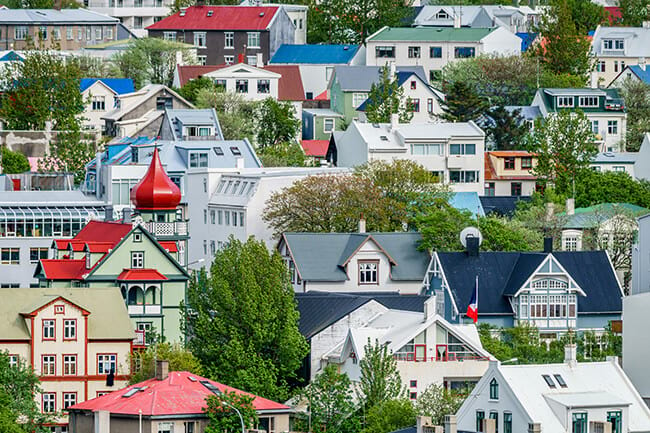 2. Skip the Taxi Bill & the Downtown Hill
Gray Line offers an optional connecting service to most Reykjavík hotels and guesthouses. You can also opt for basic service to either the Gray Line main terminal or the downtown stop, just one block away from the main shopping street Laugavegur. Gray Line's downtown stop is not at the Reykjavík bus terminal (BSÍ), inconveniently located at the bottom of a slope below the city center, which makes for an uphill ordeal (especially with luggage).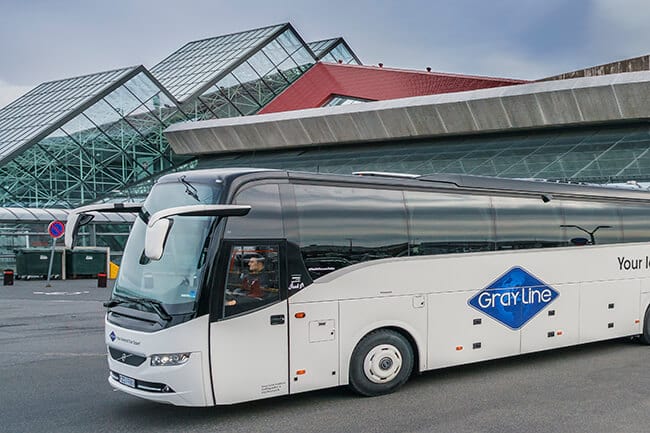 3. Pay Less for Your Airport Transfer
Gray Line offers one of the most economical ways to and from Keflavík Airport. The fare is free for kids under 12 and discounted for youths under 18. You'll also get a discount if you book a round-trip ticket.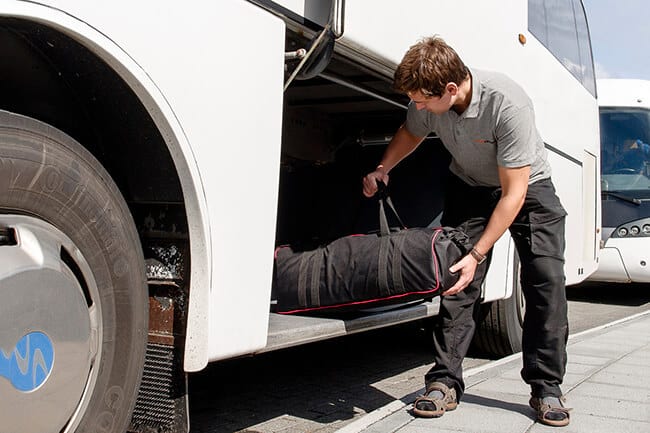 4. Ride in Style
With comfy seats, free WiFi, free car seats for children (must be booked in advance), and assistance with luggage, Gray Line emphasizes passenger safety and comfort when it comes to its modern fleet of coaches.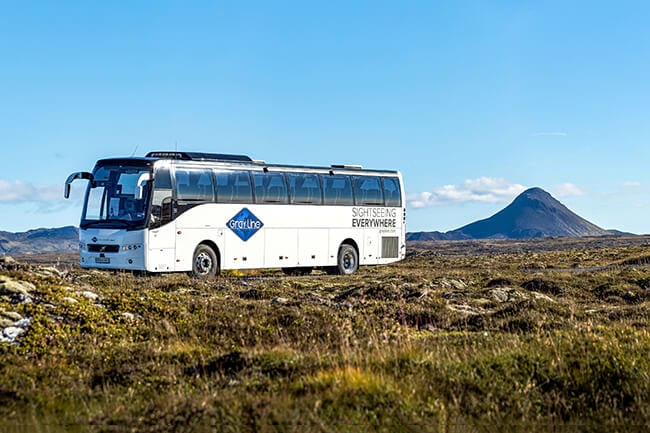 5. Gray Line ❤️ Families!
Strollers? No prob. Do kids ride free? Of course. Do youths get a discount? You betcha. Free car seats? Book in advance, and we'll have them waiting. Traveling as a family can be a challenge, but Gray Line is here to make it as easy as possible for you and the people you love. We look forward to welcoming you to Iceland on the Gray Line airport transfer.