New Year's Eve in Iceland
New Year's Eve will be here before you know it. Make your plans now to come and celebrate the New Year in Reykjavík. The Gray Line Bonfire and Fireworks Show on New Year's Eve in Reykjavik and Fireworks on New Year's Eve in Reykjavik tours will give you the New Year's Eve experience of a lifetime. From massive bonfires that keep you warm to the visual spectacle of fireworks going off all over the city, New Year's Eve in Reykjavík is the place to be.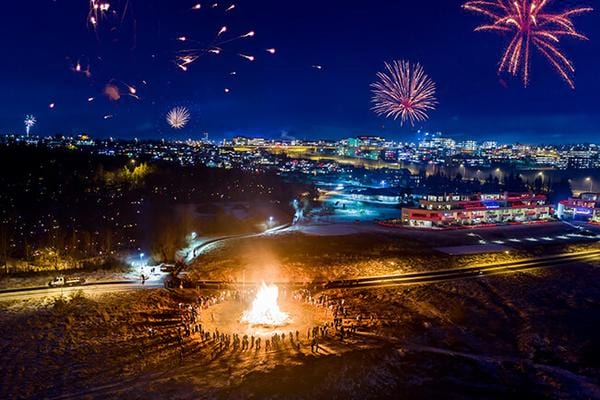 Bonfire/Áramótabrenna
In Icelandic, the New Year's Eve bonfire is called Áramótabrenna, meaning the place where two years meet. The bonfires around the city are also where people come to meet, mingle, and warm-up before the fireworks get underway. The larger bonfires can be so warm that you feel like your face is baking in the heat from several meters away. The blazing and crackling cone of the bonfire is quite a sight, and the warmth of the fire and the people combine to create the perfect atmosphere in which to contemplate what has passed and what is yet to come.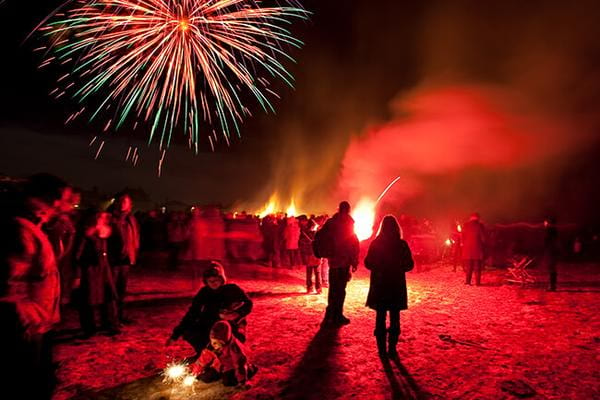 Fireworks With a Purpose
When you see the fireworks display put on in the city of Reykjavík, you might think it's a fireworks free-for-all, but that's not completely true. Yes, any adult can buy and set off fireworks, but they can only buy them for a limited time (28th December-6th January) and such organizations as the Icelandic Search and Rescue team (ICE-SAR) use the earnings towards buying equipment and funding the training of search and rescue personnel. Sipping on the complimentary sparkling wine provided on Gray Line's fireworks tours, you can gaze up in the sky on New Year's Eve, knowing that every burst of fiery, colorful light overhead is in support of ICE-SAR's life-saving work.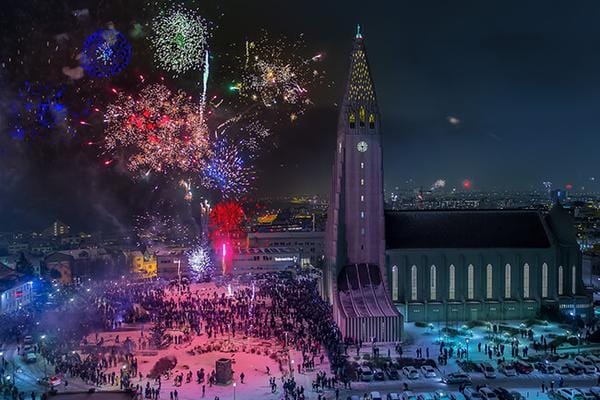 Light Up the Dark
It is said that it is better to light a candle than it is to curse the darkness. There's no darkness quite like the winter darkness in Iceland and no light like the New Year's Eve bonfire and fireworks in the city of Reykjavík. Book your New Year's Eve tour now and light up the dark with us!