Must try Icelandic food
In preparation for your trip to Iceland, we've compiled this list of Icelandic food you must try. Some are from our past, some are a little more modern, and some of them might be easier to consume than others!
1. Fish
There's a huge variety of fish available in Iceland. We think you will be spoiled for choice. If you order fish in Icelandic restaurants, you will likely be eating that day's catch. You can't get any fresher.
Also – look out for Hardfiskur – it's dried salted fish and it used to be a major export of Iceland and the Scandinavian countries before refrigeration. It's currently reappearing in Icelandic restaurants.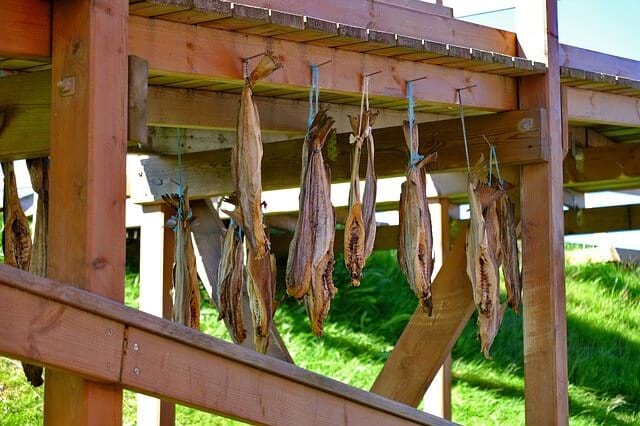 Hardfiskur is a dried, salted fish. An old export of Iceland and growing in popularity gain
2. Icelandic Dark Rye Bread
Rye bread has been popular in Iceland for many years. It's often eaten on the side when one has fish. Here in Iceland, the traditional baking method is to bury it near a hot spring!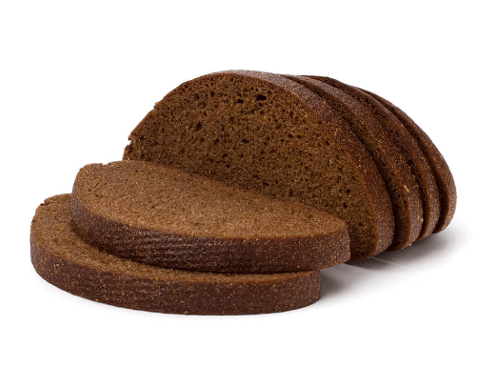 RyeBread has been ever popular in Iceland
3. Icelandic Baking
Make sure you try some of our baked goodies whilst you are here. Snudur is a particular favorite of ours – it's a soft cinnamon bun, and it's a real treat. Or there are also rjómabollur – cream buns with a jam filling. Oh my!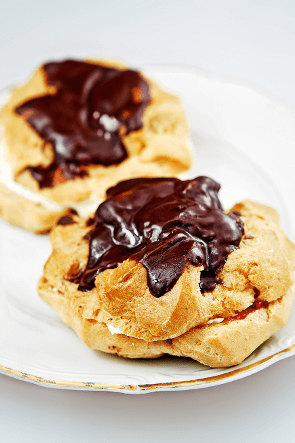 You must diligently investigate Icelandic baking when you visit, particularly rjómabollur
4. Skyr
We believe you may have already heard of this as we are currently exporting it to many other countries. If not, it is a fat-free, yogurt-like food, but it's soft cheese. It's also very high in protein. Icelanders eat this in some form every day. It is delicious!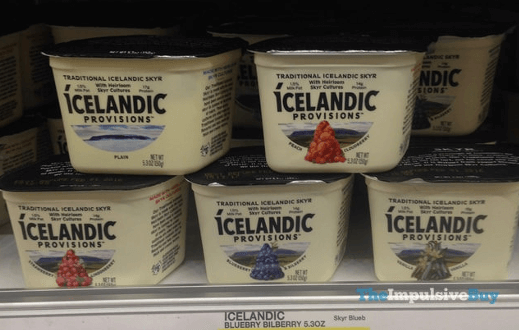 Skyr is fat-free and delicious
5. Ice Cream
Icelanders love ice cream. In Iceland, you may even see ice cream being sold late into the evening since ice cream parlors and cafes can be open until the wee small hours. Summer or winter, it's a popular dish here and the choice of flavors is fantastic.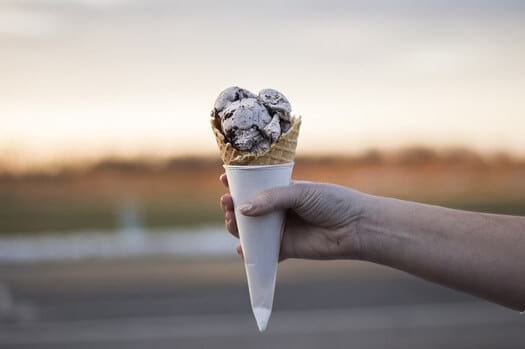 Summer or winter, don't miss Icelandic Ice Cream
6. Icelandic Hot Dog
Do not miss out on the chance to try an Icelandic hot dog. They are delicious and so popular. One of the busiest restaurants in Reykjavik is Baejarins Beztu Pylsur, which is a hot dog stand. Don't let the queue put you off – it is worth the wait.
Baejarins Beztu Pylsur, purveyors of the best #HotDogs in the world
7. Lamb
Icelanders will tell you that our Icelandic lamb is the best. Slow-roasted lamb is often what we will eat for special celebratory meals. Again, some Icelanders would have previously cooked it like rye bread – buried near a hot spring. Lamb soup is also popular here and it's a wonderfully warming, hearty, and healthy dish.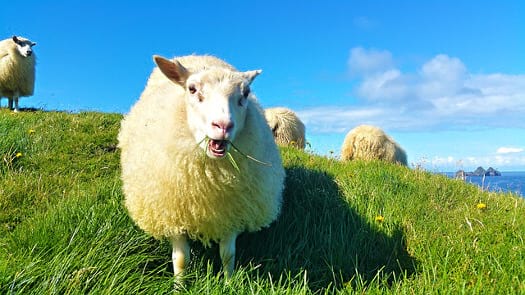 Icelandic Lamb is so tender thanks to the way the sheep are raised in our countryside
8. Sheep's Head
In Iceland, there's a dish that's based around a sheep's head and it is a brained, boiled sheep's head, served with rutabaga and potatoes. Yes – it's not everyone's favorite, and it may be one of those that's more of a dare than a delicacy in your eyes!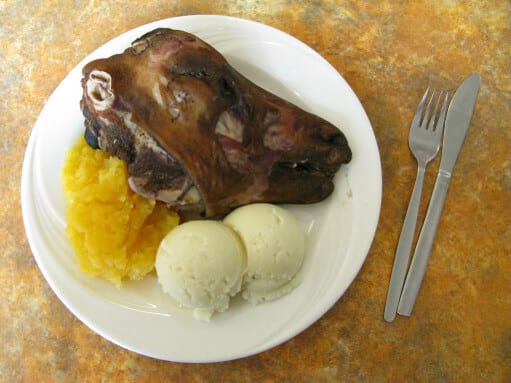 Icelandic Sheep Head – delicacy or dare?
9. Shark
Cured shark – or Hákarl as it is known here is a fermented shark. It is buried underground for up to 3 months and then dried for a further 5 months. Fresh shark meat contains a lot of urea, so this process reduces the amount of urea in the meat, but you'll still be able to taste it.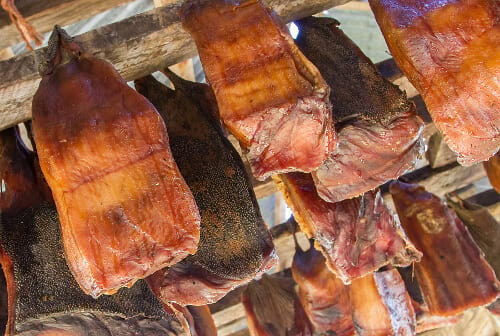 Fermented Shark in Iceland – are you brave enough?
10. Puffin
Icelanders ate puffins when times were tough and there was little choice of food. Now, however, it still appears on menus and is considered a delicacy. It is served smoked and has quite a strong flavor, which is why some establishments will serve in relatively small quantities, and accompanied by a fruit sauce.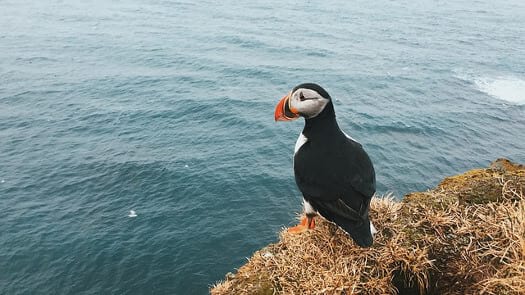 Puffins – source of nourishment when food was hard to come by in Iceland
11. Whale
Much like Puffin, this dish can present a moral challenge to visitors. However, for years it too was a much-needed food source for Icelanders. Minke whale meat is the type that you'll find on menus here either in a steak form or kebabs. The best way to eat it is when it is cured and then seared. Icelanders who eat this, or sell it, will also be quick to point out that it is a Minke whale that is not endangered.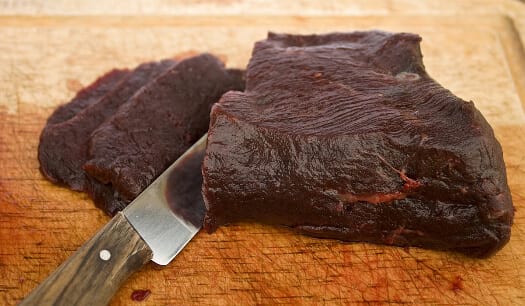 Whale meat – a moral challenge now but previously a much-needed food source
How we can help you see Iceland.
Gray Line Iceland - the sightseeing expert in Iceland – is at your service. We run tours of Iceland to all of the main sights, and more!
If you want to find out more about Icelandic food – then we run some food-related tours too, there's our Golden Circle Food Tour that covers our most popular attractions – the Þingvellir National Park, Gullfoss Waterfall, and Geysir and geothermal area…and during the trip, you'll stop at an Icelandic farm for lunch, at a greenhouse for tomato snacks and later that day you'll visit a turf house for more Icelandic delicacies like mead, pancakes with whipped cream and rhubarb jelly. Alternatively try our tour that combines the Golden Circle with an evening trip to the Secret Lagoon, sampling Icelandic delicacies at their beautiful restaurant.
Full details are available on our website at grayline.is and you can find out what other guests thought about us over at our TripAdvisor or Facebook pages.