Iceland Day Tours: Exploring the Magic of Iceland in December
If you're planning a trip to Iceland in December, you're in for a treat. December is a magical time to visit this beautiful country, with its stunning landscapes, unique culture, and a plethora of exciting activities to enjoy. In this guide, we'll take you through some of the best day tours offered by Gray Line Iceland, allowing you to make the most of your time in this winter wonderland.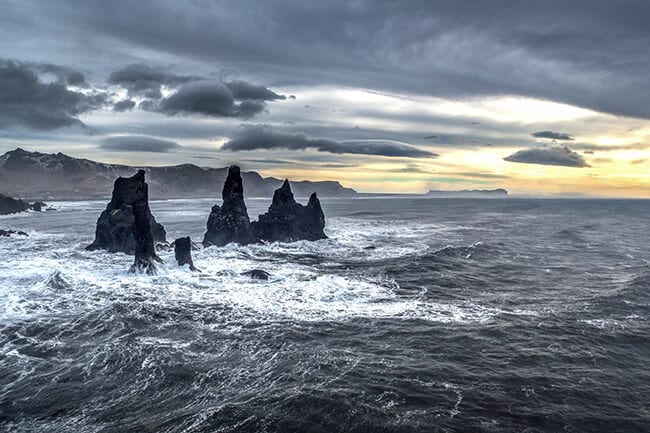 Welcome to Iceland, a land of breathtaking natural beauty and awe-inspiring landscapes. December is an ideal time to visit, as it offers a unique winter wonderland experience. From snowy landscapes to the mesmerizing Northern Lights, Iceland in December is a place where dreams come true. Gray Line Iceland is here to guide you through this magical journey with their exceptional day tours.
Golden Circle Tour: Exploring Iceland's Natural Wonders
One of the most popular day tours in Iceland is the Golden Circle Tour. This tour takes you on a journey to three iconic natural wonders: Thingvellir National Park, Geysir geothermal area, and Gullfoss waterfall.
Thingvellir National Park
Start your adventure at Thingvellir National Park, a UNESCO World Heritage site. Here, you can witness the meeting point of two tectonic plates, the Eurasian and North American plates. The park is not only geologically significant but also holds historical importance as the site of Iceland's first parliament.
Geysir Geothermal Area
Next on the itinerary is the Geysir geothermal area, home to the famous Strokkur geyser. Watch in awe as the geyser erupts, shooting hot water high into the air. This natural spectacle is a true testament to the power of Iceland's geothermal energy.
Gullfoss Waterfall
The final stop on the Golden Circle Tour is Gullfoss waterfall, also known as the "Golden Falls." Marvel at the sheer power and beauty of this magnificent waterfall as it cascades down into a rugged canyon.

South Coast Adventure: Waterfalls, Black Sand Beaches, and Glaciers
The South Coast of Iceland is known for its stunning landscapes, including majestic waterfalls, black sand beaches, and towering glaciers. Gray Line Iceland offers a South Coast Adventure tour that allows you to explore these natural wonders in all their glory.
Seljalandsfoss Waterfall
The tour starts with a visit to Seljalandsfoss waterfall, one of Iceland's most famous waterfalls. What makes this waterfall unique is the opportunity to walk behind it and experience the cascading water from a different perspective.
Skógafoss Waterfall
Next on the itinerary is Skógafoss waterfall, another impressive waterfall on the South Coast. With a height of 60 meters, it is a sight to behold. Climb the stairs to the top for a breathtaking view of the surrounding landscapes.
Reynisfjara Black Sand Beach
Reynisfjara is a black sand beach famous for its dramatic rock formations and powerful waves. Take a stroll along the shoreline, admire the basalt columns, and feel the raw power of the Atlantic Ocean.
Jökulsárlón Glacier Lagoon
The highlight of the South Coast Adventure tour is a visit to Jökulsárlón Glacier Lagoon. Marvel at the floating icebergs as they make their way from the glacier to the Atlantic Ocean. This surreal landscape will leave you in awe of the natural wonders of Iceland.

Northern Lights Mystery Tour: Chasing the Dancing Aurora
No trip to Iceland in December is complete without experiencing the mesmerizing Northern Lights. Gray Line Iceland offers a Northern Lights Mystery Tour, taking you on a quest to witness this breathtaking natural phenomenon.
The Northern Lights, also known as the Aurora Borealis, are a result of charged particles from the sun colliding with the Earth's atmosphere. The lights can appear in various colors and shapes, painting the night sky with vibrant hues of green, pink, and purple.
While the Northern Lights are a natural phenomenon, they are also elusive and unpredictable. That's why joining a guided tour increases your chances of seeing the lights. Gray Line Iceland's experienced guides know the best spots and weather conditions for optimal Northern Lights viewing.
5. Reykjavik City Sightseeing: Discovering the Capital's Charms
Explore the vibrant capital of Iceland with Gray Line Iceland's Reykjavik City Sightseeing tour. This tour allows you to discover the charm and beauty of Reykjavik, a city that seamlessly blends modernity with natural surroundings.
Hallgrímskirkja Church
Start your city tour with a visit to Hallgrímskirkja, a striking church that dominates the Reykjavik skyline. Take the elevator to the top of the church tower for panoramic views of the city and its surroundings.
The Old Harbor
Next, head to the Old Harbor, a lively area filled with restaurants, shops, and museums. Take a walk along the harbor promenade and soak in the maritime atmosphere.
Harpa Concert Hall
Visit Harpa Concert Hall, an architectural masterpiece that hosts various cultural events and performances. Admire the intricate glass facade, which reflects the surrounding landscapes and changes colors throughout the day.
Perlan Museum
End your city tour at Perlan Museum, located on the top of Öskjuhlíð hill. Learn about Iceland's natural wonders through interactive exhibits and enjoy panoramic views of Reykjavik from the observation deck.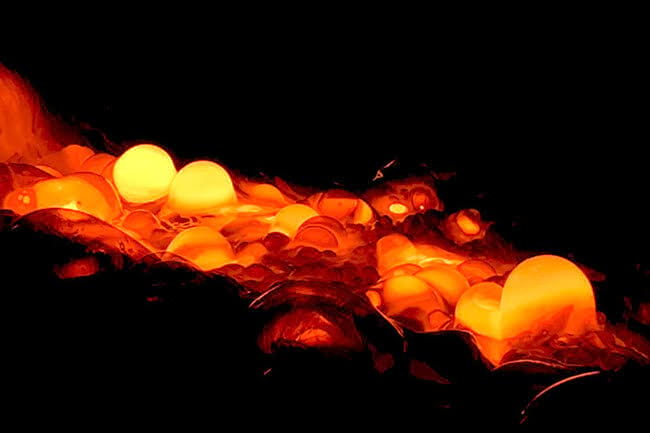 Blue Lagoon and Reykjanes Peninsula Tour: Relaxation and Geothermal Wonders
Indulge in relaxation and explore the geothermal wonders of Iceland with Gray Line Iceland's Blue Lagoon and Reykjanes Peninsula Tour. This tour combines the ultimate spa experience with a visit to the rugged landscapes of the Reykjanes Peninsula.
Blue Lagoon
Start your day with a visit to the world-famous Blue Lagoon, a geothermal spa known for its milky blue waters and rejuvenating properties. Relax in the warm geothermal waters, surrounded by volcanic landscapes.
Reykjanes Peninsula
After your spa experience, explore the Reykjanes Peninsula, a geologically active area with unique landscapes. Visit the Bridge Between Continents, a symbol of the Mid-Atlantic Ridge, where the Eurasian and North American tectonic plates meet.
Glacier Lagoon and Diamond Beach: A Journey into Iceland's Frozen Paradise
Embark on a journey to Iceland's frozen paradise with Gray Line Iceland's Glacier Lagoon and Diamond Beach tour. This tour takes you to the mesmerizing Jökulsárlón Glacier Lagoon and the nearby Diamond Beach.
Jökulsárlón Glacier Lagoon
Experience the beauty of Jökulsárlón Glacier Lagoon up close as you sail among the floating icebergs. Marvel at the ever-changing colors and shapes of the ice as you navigate through the lagoon.
Diamond Beach
Adjacent to the glacier lagoon is Diamond Beach, where icebergs wash ashore on a black sand beach, resembling glistening diamonds. Take a walk along the beach and witness this unique natural phenomenon.
Snæfellsnes Peninsula: Where Magic Meets Reality
Discover the magical Snæfellsnes Peninsula with Gray Line Iceland's day tour. This tour takes you to a land of diverse landscapes, where rugged mountains, lava fields, and charming fishing villages coexist.
Snæfellsjökull National Park
Explore Snæfellsjökull National Park, home to Snæfellsjökull glacier, which inspired Jules Verne's famous novel "Journey to the Center of the Earth." Hike through the park and witness the otherworldly beauty of the glacier.
Djúpalónssandur Black Sand Beach
Visit Djúpalónssandur, a black sand beach with fascinating rock formations. Test your strength at the "lifting stones," which were used by fishermen to showcase their physical prowess.
Arnarstapi Village
End your tour at Arnarstapi, a picturesque fishing village known for its dramatic coastal cliffs and basalt columns. Take a leisurely walk along the coastline and enjoy the tranquility of this charming village.
Practical Information for Your Iceland Day Tours
Before embarking on your Iceland day tours, here are some practical tips to ensure a smooth and enjoyable experience:
Dress Warmly
Iceland's winter weather can be unpredictable, so it's essential to dress in layers and pack warm clothing, including a waterproof jacket, thermal layers, hats, gloves, and sturdy boots.
Stay Hydrated and Nourished
It's important to stay hydrated and nourished during your day tours. Carry a water bottle and snacks to keep yourself energized throughout the day.
Follow Safety Guidelines
Listen to your tour guide's instructions and adhere to safety guidelines at all times. Iceland's natural wonders are beautiful but can be dangerous, so it's crucial to prioritize safety.
Capture Memories
Don't forget to bring a camera or smartphone to capture the unforgettable moments during your day tours. Iceland's landscapes provide endless opportunities for stunning photographs.
Book your Iceland Day tour today!
Gray Line Iceland offers a range of exciting day tours that allow you to explore the wonders of Iceland in December. From the iconic Golden Circle to the enchanting Northern Lights and the breathtaking landscapes of the South Coast, there's something for everyone. Immerse yourself in the magic of Iceland with Gray Line Iceland and create memories that will last a lifetime. Book your Iceland day tours today and embark on an unforgettable adventure.