December in Iceland
The most popular sights in Iceland are to be found on the Golden Circle and in South Iceland. Come and see them in all their winter splendor this December on a Gray Line Golden Circle Classic Tour and South Iceland, Waterfalls, and Black Sand Beach Tour.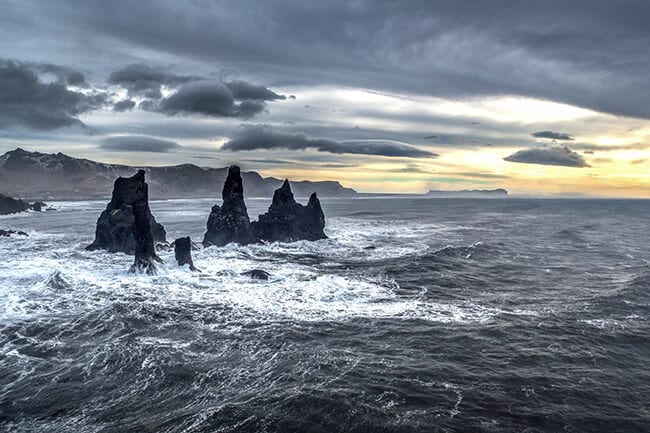 In December, you can see Þingvellir National Park, Geysir, Seljalandsfoss, Black Sand Beach, and more in their sparkling winter dresses. The lush and vibrant greens are replaced with a brand-new palette of bright snowy whites accented with russet reds and browns and steel greys. The waterfalls turn icy, their rushing water forming stalactites of ice that hang like gigantic fangs along their sides.

Golden Circle on Ice
Touring the Golden Circle is a must when in Iceland. While most people visit in the summer, the rugged landscape's winter transformation is something you will want to witness first-hand. Not many get to see Þingvellir (Fields of Parliament) under a blanket of snow or the geyser Strokkur, surrounded by ice, shooting its hot spray into the chilly air at Geysir geothermal area. The powerful Gullfoss waterfall is an even more spectacular sight when surrounded by mounds of ice and snow. The Golden Circle in winter is a wonderland.

Snowy South Iceland
The South Iceland tour experience in winter is otherworldly. The mountains and farms are tucked in for winter under a dusting (or very thick blanket) of snow. The spray from the Skógafoss and Seljalandsfoss waterfalls freezes into gigantic icicles that are at once beautiful and slightly alarming in size and shape. And visiting the black sand beach in winter is somewhat surreal. You have never seen so many shades of grey and black (yes, shades of black!) until you have walked, in the snow, among the smooth black and gray pebbles of the beach, explored the basalt rock formations, and stared out at the craggy stacks jutting out of a churning steely sea under a gunmetal sky.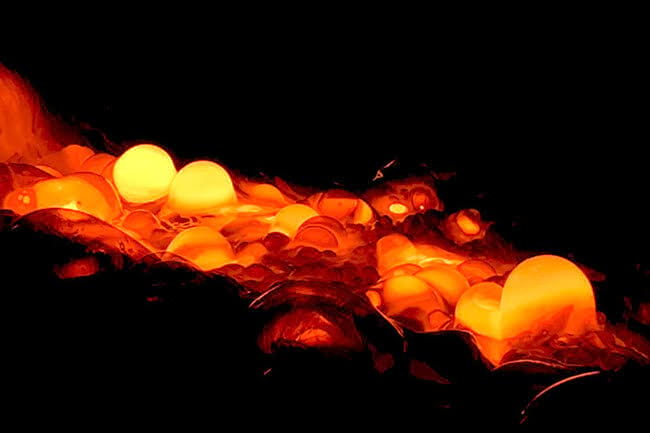 After having been awed by the gorgeous winter landscape, you will want to warm up and visit Icelandic Lava Show in the village of Vík. The Icelandic Lava Show is the only place in the world where you can witness, with your very own eyes, real flowing lava without the risk of a devastating volcanic eruption. At the Icelandic Lava Show, you get a little bit of history, a little bit of how volcanoes work, and a lot of "Wow, that's lava!"
Find Winter's Wonder in Iceland
Winter in Iceland doesn't last forever. Book your Golden Circle, South Iceland, and Icelandic Lava Show tours now to enjoy the magnificence of winter in Iceland now.