Best things to do in Iceland in April
Maybe it's because the winters are so harsh but, no matter the weather, every first Thursday after April 18th Iceland defiantly proclaims it to be Sumardagurinn fyrsti (First Day of Summer). This year, April also brings Easter chocolate eggs aplenty, the premiere of Game of Thrones, featuring Icelandic nature in all its majestic splendor, and festivals celebrating arts, culture, and music.
WHAT TO DO?

WHALE WATCHING FROM REYKJAVIK
Sail out into Faxaflói Bay for a chance to see whales and seabirds (including the clumsy, yet adorable puffins and elegant Arctic terns) in their natural environment on the Whale Watching from Reykjavik tour. Kids and adults alike will delight in spotting the spray from the various marine mammals known to visit the harbor area including humpback whales, harbor porpoises, and white-beaked dolphins.

GAME OF THRONES TOUR
Summer may be on its way to Iceland, but for fans of Game of Thrones, winter is always coming. Celebrate the premiere of the show on April 15 by going on the Game of Thrones Tour. Visit some of the most notorious film locations from the series including waterfalls and rift valleys. Get to know the actor behind the most dynamic non-speaking role in the show— the Icelandic landscape.

GOLDEN CIRCLE & MORE
If you're looking to make the most out of the extended daylight hours during your time in Iceland in April, then Gray Line has the tour for you. Looking for a little relaxation between walking back in time at Thingvellir and chasing waterfalls at Gullfoss? Recharge your mind, body, and soul in the warm geothermal baths nestled between mountains and on the edge of a lake on the Golden Circle and Fontana Geothermal Baths tour. Looking for an adrenaline rush? Join our Golden Circle and ATV tour for an off-road sightseeing adventure through the wild Icelandic nature and up a mountain. Looking to get up close and personal with the Icelandic fauna? Then start the day with a ride on the unique Icelandic horse on the Viking Horse and Golden Circle tour.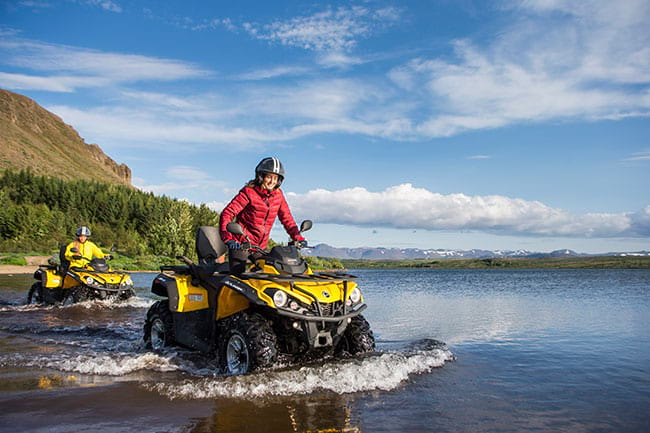 WHAT'S THE WEATHER LIKE IN ICELAND IN OCTOBER?
Predicting the weather in Iceland is a challenge at any time of year, but during spring it is especially tricky. Because it's the post-spring equinox, there will be more sunlight, beginning the month with 13 hours and ending it with just over 16 hours, and the average temperature is usually somewhere between 4°C (approx. 40° F) and 7°C (approx. 45° F).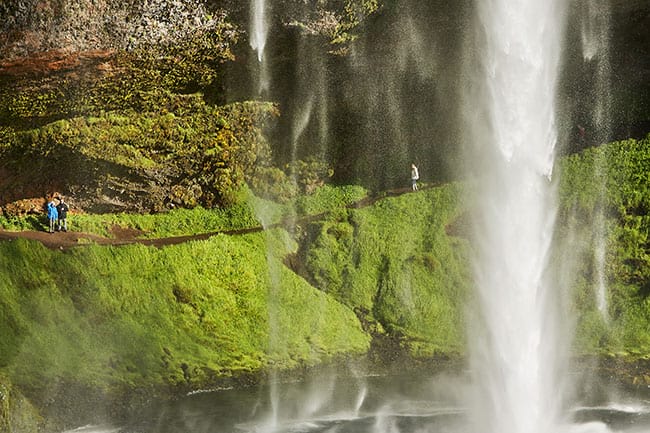 WHAT TO PACK?
Travelers to Iceland in April should be ready for anything. The best bet is to bring lots of layers and waterproof outerwear, especially if you want to get up close and personal with all the spectacular waterfalls you'll be seeing. Being well-dressed will make your excursions all the more enjoyable because you will be dry and warm. There are plenty of Icelandic shops that can outfit you with appropriate gear from head to toe should you forget anything.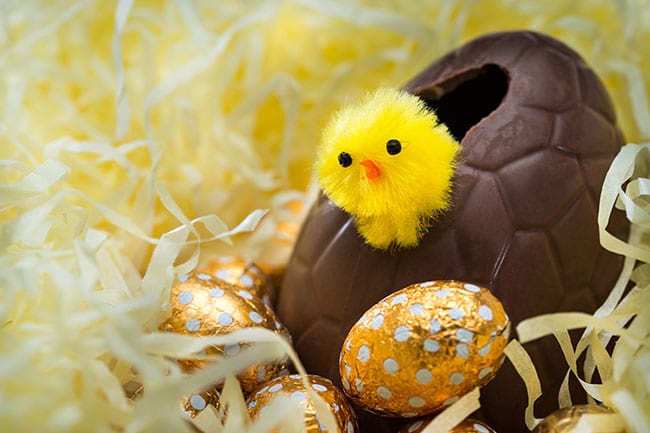 WHAT TO DO IN REYKJAVIK IN APRIL?
CHOCOLATE, CULTURE, AND CONCERTS ANYONE?
The month starts with a celebration of children in art and culture with the Children's Culture Festival. The festival puts kids front and center offering workshops and performances for children up to 16 years of age and will run from April 9-14 in Reykjavik. All will be quiet on Easter Sunday (April 21) because everyone will be at home busily eating as many chocolate eggs as possible— feel free to join in the tradition. And don't be surprised if on April 25th, the First Day of Summer (Sumardagurinn fyrsti) some Icelanders don shorts even if it's only 5°C outside. For some, it is tradition, but this is not one you should feel pressured to follow. The seventh year of Sónar Reykjavík will be bringing music, creativity, and technology together across four stages in the iconic Harpa Concert Hall from April 25-27.