The Game of Thrones - Iceland
Iceland is famous for its dramatic scenery, which is sometimes otherworldly. Little wonder then that the makers of the hugely popular HBO series 'Game of Thrones' chose us as a filming location. When you visit Iceland, come with us on a tour of the atmospheric filming locations – you won't go home disappointed!
The Game of Thrones producers were drawn to Iceland thanks to our 'Land of Fire and Ice' reputation. They are on record as saying they wanted to capture the real true life of Iceland so that there would be no need to add in extra visual drama to the scenery post-production, and Iceland didn't disappoint.
In return, ever since Iceland first appeared in Game of Thrones in season 2, we've welcomed over 1 million visitors in 2015, up from 0.5 million visitors in 2011 when Iceland premiered.
So, when you visit Iceland, here's what you can expect from a Game of Thrones tour:
Þingvellir National Park
Travel out with us, in our comfortable coach, to the Þingvellir National Park. It's a UNESCO World Heritage Site given its significance in the political and historical story of Iceland. Specifically, it's the site of Iceland's first parliament and it's also here that the European and American tectonic plates drift apart. Þingvellir's other claim to fame is a Game of Thrones filming location. This is where the White Walker scenes were filmed. It's also here where the pass to Eyrie was filmed - where the Hound and Brienne end up in a fierce battle in season four. It also stood in as Mid Westeros in season 4, and this is also where you can find 'Dragonglass', a precious resource in the series – which is obsidian, a naturally occurring volcanic glass.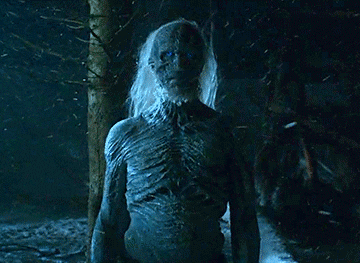 Source: GIPHY
Trail of the wildlings from North of the Wall
Europe's largest glacier, Vatnajökull, which covers 3,100 square meters in southeast Iceland, plays the land beyond the wall – home of mystical creatures - in Game of Thrones. Even when the cameras aren't rolling, it doesn't lose any of its atmospheric charms.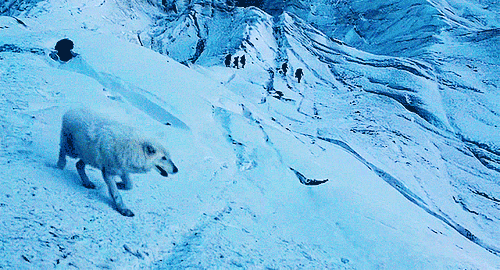 Source: via GIPHY
Viking Lodge in Þjórsárdalur Valley
We also explore Þjórsárdalur and the Settlement Era Viking Lodge – the location of an elaborate and vicious battle - where a farming village was attacked by Wildings and Thenns.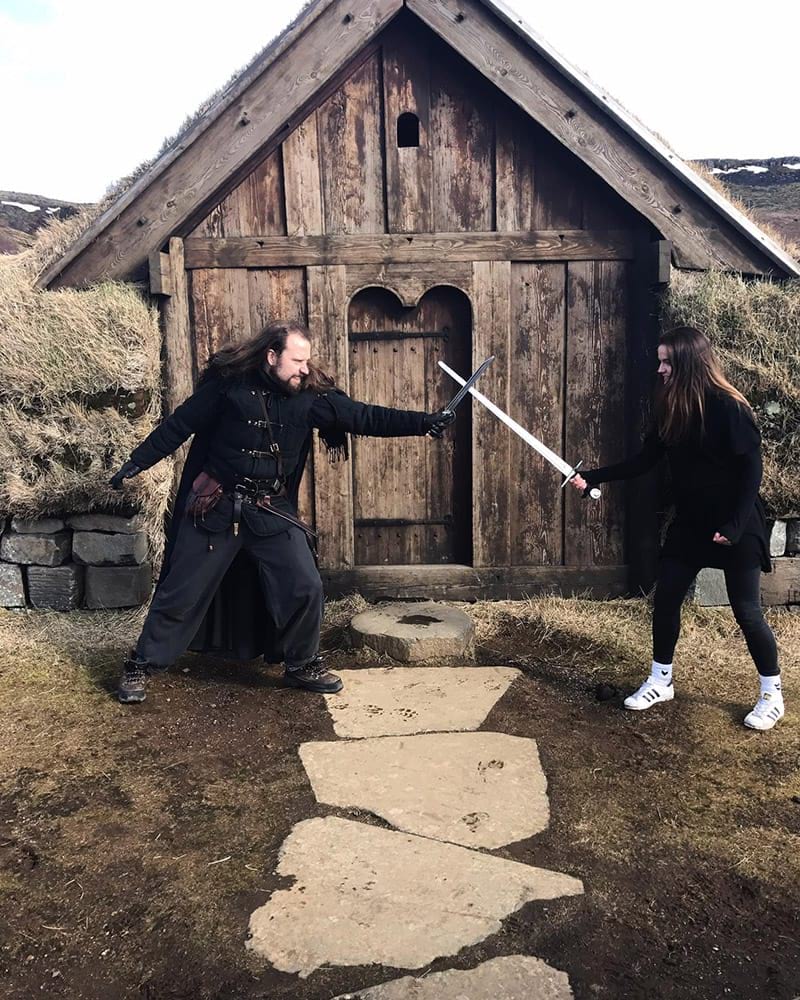 Our Game of Thrones tour will immerse you in the dramatic surroundings of the series' backdrop. Swords are optional!
Here's how you can experience the Game of Thrones filming locations for yourself:
Gray Line Iceland is a sightseeing expert here in Iceland. That means we run all sorts of tours of Iceland – right across the country including our very popular Game of Thrones tours. Come with us and visit some of the most dramatic filming locations from the series. Our professional and expert guide will share their knowledge with you – from details about the history of those locations to stories about the filming, to even what it was like for Free Folk like the Ancient Vikings to survive on this challenging landscape. Find out more about us, and our tours at Grayline.is
If you're a fan of Game of Thrones, Iceland is the holiday destination for you. Come, we'd love to show you around!