Food in Iceland
Some would say that the best way to fully experience a foreign country is through local food and we have just the tour for that! The Delicious Golden Circle Food Tour has you not only visiting waterfalls, tectonic plates, and geysers but also eating traditional Icelandic dishes and fresh organic produce right where it´s grown.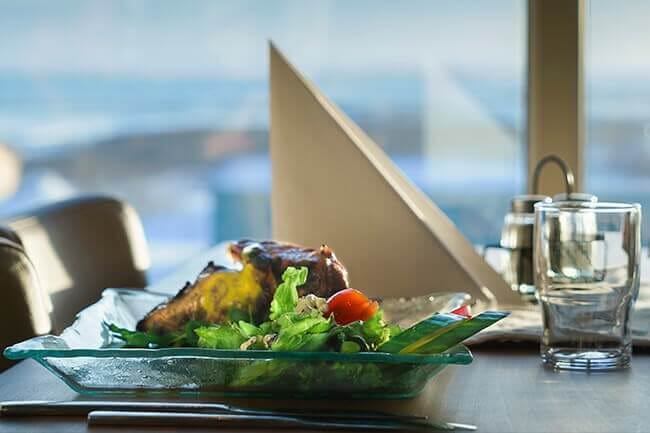 Charming farmstead
Between the wondrous natural sights of Iceland, the first taste of Iceland is at Efstidalur—a farm that has been run by the same family since 1850. Specializing in cattle farming and horse breeding, the menu is focused on using local and seasonal ingredients for farm-to-table cooking. Once lunch is done, enjoy a yummy homemade ice cream cone while exploring the farm grounds.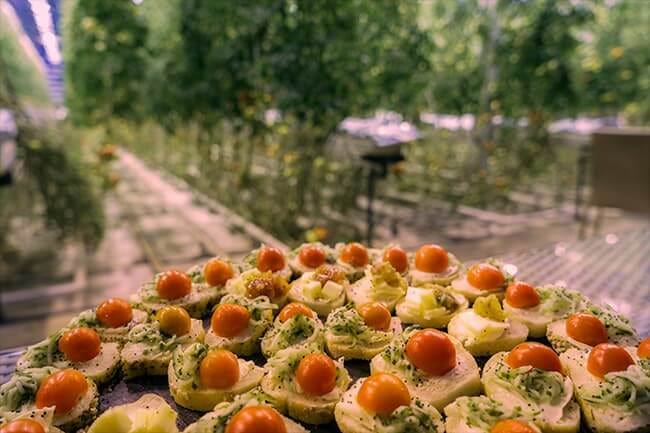 Geothermal produce
The second scrumptious stop on the tour is at Friðheimar, a family-run geothermal greenhouse that prides itself on growing several types of organic tomatoes year-round. With a restaurant right in the middle of the greenhouse, guests can enjoy fresh tomatoes, basil, and bread while learning about how Icelanders use geothermal energy to grow fresh produce.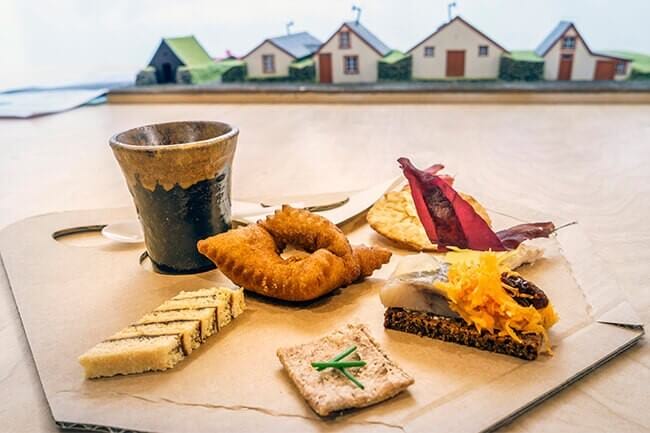 Icelandic History and hospitality
The third and final flavourful stop is at the Íslenski Bærinn Turf House where visitors discover one of Iceland's best-preserved turf farms while tasting a wide variety of traditional dishes such as dried fish, kleinur, and skyr with wild blueberries. Bringing history alive, the hosts of the old farm share pictures and stories of how their ancestors survived the harsh elements of Iceland in these unique houses.
The Delicious Golden Circle Food Tour is not one to be missed. Your taste buds will thank you!