Fall colors on horseback in Iceland
Want to see Iceland the way the first settlers did back in the 9th century? Mount up on an Icelandic horse—gentle yet powerful—and discover one of Iceland's most brilliant times of year on Gray Line's Icelandic Horse Riding Tour.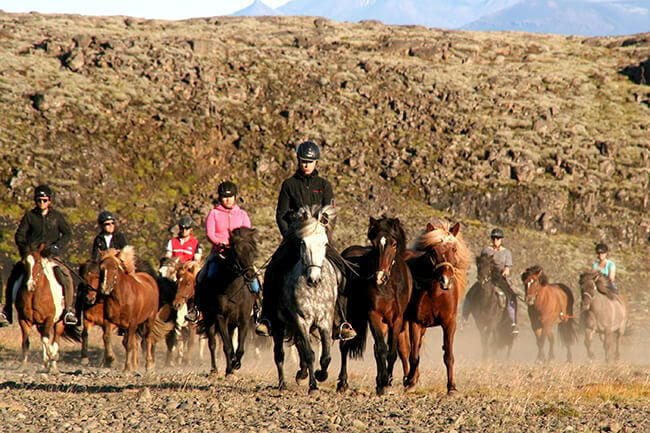 It's Lopapeysa Weather Out
It's time to pull on your lopapeysa wool sweater, grab a pumpkin spice latté and head out into the vibrant landscape that is autumn in Iceland. The air outside is crisp and the lush greens of Iceland's countryside are becoming fiery reds and golds. You'll want to take your time as you enjoy a view like no other. What better way than from the back of an Icelandic horse?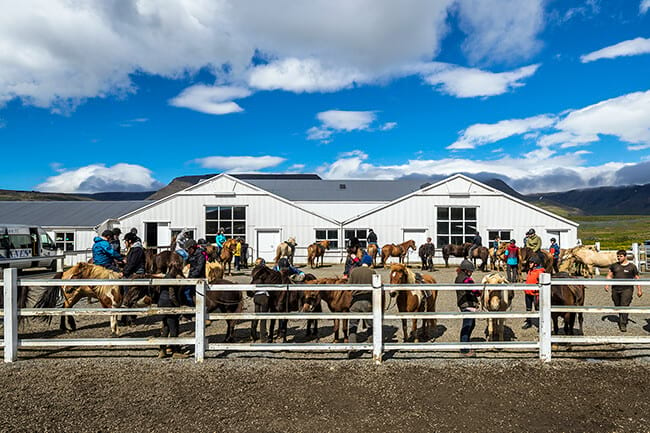 Get Close to Nature
These compact but mighty horses were brought to Iceland by the first Viking settlers and are known for their calm temperament and loyalty making them perfect for riders of all skill levels, from beginners to experienced riders. The sure-footed Icelandic horse can maneuver the rocky terrain of the Icelandic countryside with ease. They can even pick up the pace a bit without losing their footing by using their famous fifth natural gait: the tölt. This gait is faster than a walk and slower than a gallop and quite comfortable for riders. Icelandic horses are tiny but brimming with admirable qualities.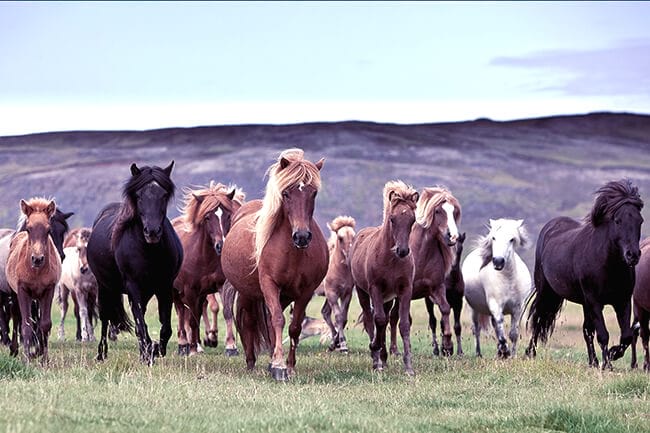 To Every Season
Icelandic horses are robust and can live outside year-round which means Gray Line's Icelandic Horse Riding Tour is available all year, but if you want to experience Iceland in all of its autumnal glory, then book now. The even temperament of the Icelandic horse and the splendid natural beauty of Iceland in fall will not disappoint.