Eating your way through Iceland
Every year Iceland invites some of the best chefs from both sides of the Atlantic to pair up with local restaurants in a five-day eat-a-ton we call Food & Fun. Gray Line Iceland is a proud (and hungry) sponsor of the event, so we're always thrilled to see what these creative minds cook up.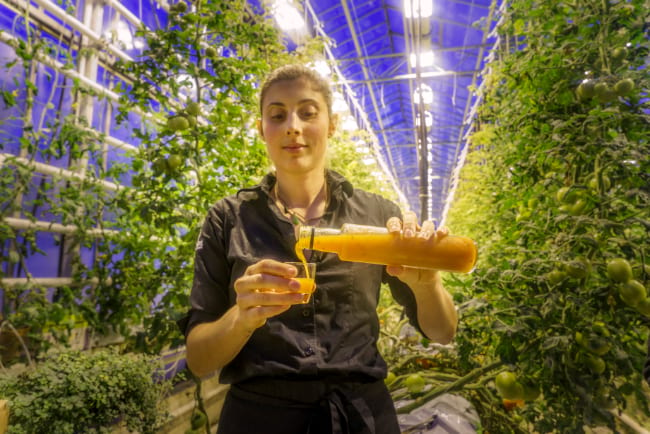 To get the most out of a foodie trip to Iceland, we've put together a few tips on having the gastronomic experience you deserve during this most delicious time of year.
1. BOOK EARLY!
It's hard enough to get a table at Reykjavík's hottest restaurants when there isn't an international phenom running the kitchen, so don't wait until the last minute to get a table. Most host restaurants are already accepting reservations, and some even have menus available online. Take a look at the Food & Fun site to find a chef or restaurant that sparks your taste buds and then don't wait to pull the trigger! These tables go fast.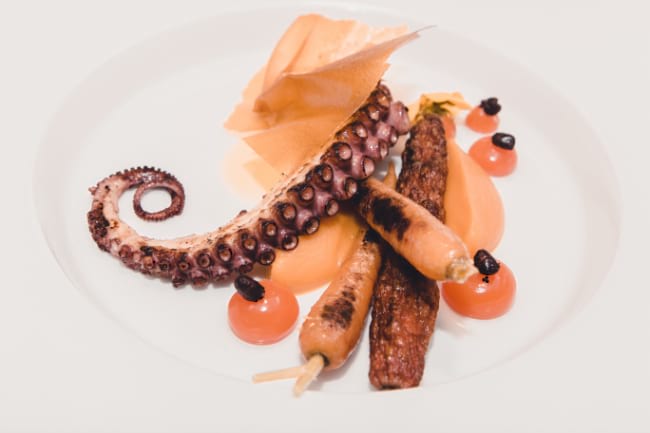 2. KEEP AN OPEN MIND
Grilled octopus tentacles are positively delectable. But you never know unless you try! So is scallop foam and scorched cod head and radish ice cream. Let go of your food inhibitions and trust the wunderkind in the kitchen to blow you away. This is not the time for hot buttered noodles. Discover a new frontier of flavor with a meal at one of the host restaurants. And then do it all over again the next night!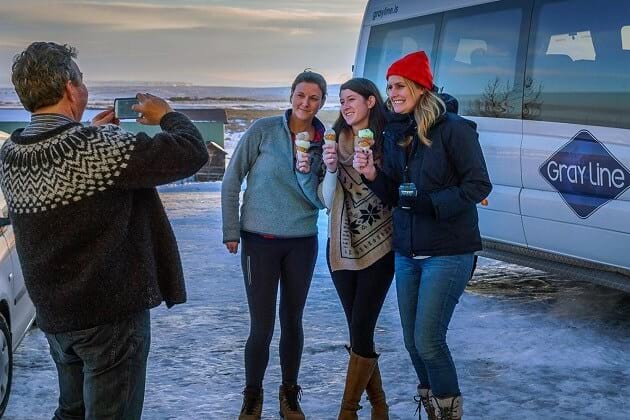 3. GET OUTTA TOWN
Looking for a fuller experience of food in Iceland? Then hit the road, Jack! Exploring the family dairies, farms, breweries, and even the island's sci-fi-esque geothermal greenhouses are one of the most remarkable parts of the farm-to-table experience in Iceland. Gray Line Iceland offers two fantastic foodie tours to get you in touch with the nation's rich heritage and authentic flavors.
The Delicious West Coast tour brings you to a goat farm (cuddling included), a microbrewery, and the generations-old family farm for tastings and a look into how sustainable, organic farming is thriving in Iceland.
The Delicious Golden Circle combines a tour of Iceland's most iconic natural wonders (Thingvellir National Park, Geysir geothermal area, and Gullfoss waterfall) with a food tour featuring a family dairy and farm (legendary ice cream), a geothermal greenhouse where tomatoes are grown year-round (like something out of Star Trek) and a stop at a turf house for some authentic Icelandic delicacies like pancakes and jam.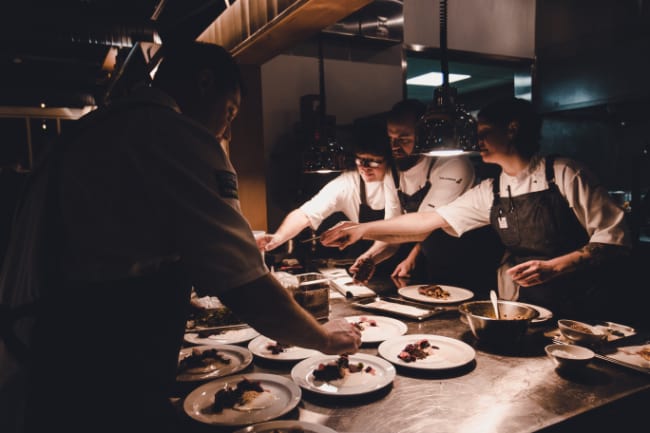 4. CAST A WIDE NET
Let's not mince words. The meals at Food & Fun are the stuff of culinary dreams. But the arc of flavor is long, and the range of food experiences you can have in Iceland is wide. Don't discount street food, shore lunches, and hot dog stands just because there's no maître d' to show you to your table. Some of your most memorable bites might just come out of a paper wrapper, off the deck of a fishing boat, or while standing in the cold at a food truck. Look for lines, ask the locals, and venture to parts unknown! You will be rewarded with tasty memories (and probably some good stories, too).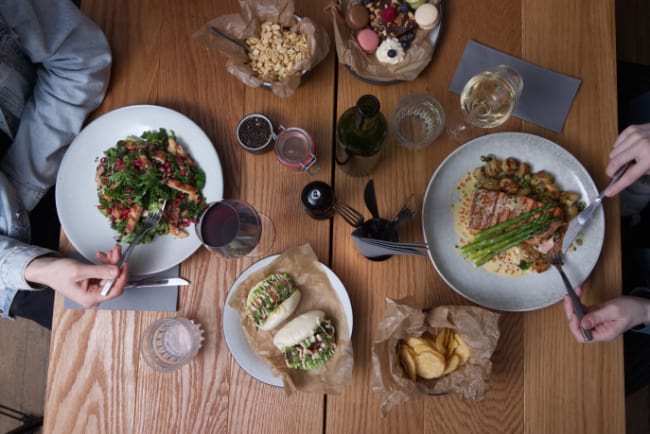 5. BOTHER THE PEOPLE AT THE NEXT TABLE
For better or worse, Iceland has never been a nation of quiet decorum. And that means striking up conversations with the closest strangers—standing in line for the bus, in the hot tub, and over haute cuisine. Icelandic diners are not shy about swapping notes (and sometimes even bites), especially if they've come across something delicious. And so it should be. Sharing a meal is a wonderfully communal experience. So enjoy the meal and the people around you. Good camaraderie makes everything taste better.