All about Hverallir Hot Springs
Icelanders love to bathe and there is no doubt why since some days during the wintertime can be windy and cold. So why not take advantage of the surrounding nature and warm the body in a hot spring? Say hi to Hverallir—a picturesque hot spring on the Kjölur plateau between the glaciers Langjökull and Hofsjökull, or as we use to call it, it a place to be.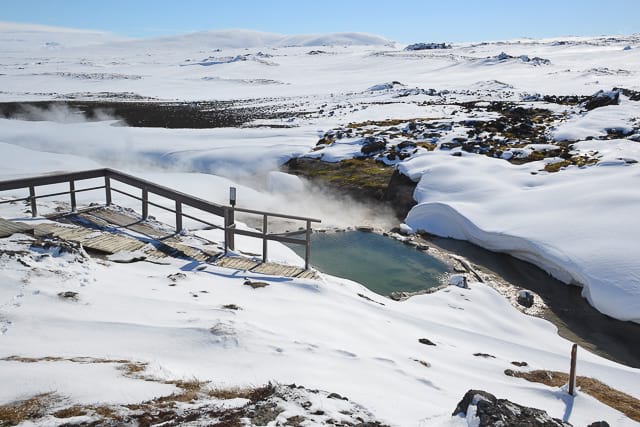 The Hveravellir hot spring is in the Icelandic Highlands, and it is part of a nature reserve. Hveravellir is known for its incredibly awesome natural pools, where you can chill after a long day with a good drink—we recommend hot chocolate, yum!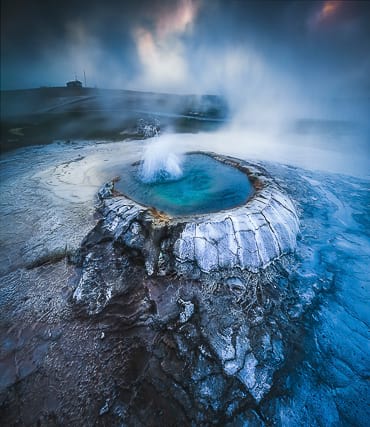 Aside from the natural pools, hiking in the Hveravellir area is something you won't forget. For example, if you hike up to the Langjökull glacier with a Gray Line Tour Expert, you will spot amazing geothermal hotspots with smoke and infinite bubbling water holes. Breathtaking scenery is all around, including glaciers, mountain craters, and lava fields. Hveravellir is a place where you can explore so many beautiful things everywhere. Either by car hike or, if you really want to feel like you're in another world, explore Hveravellir by horseback.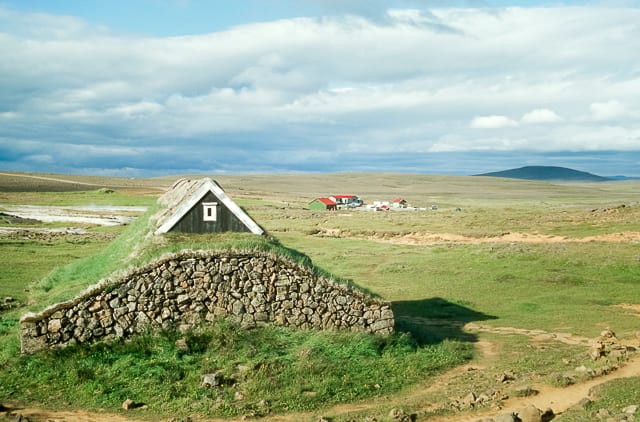 What is great about Hveravellir is that you don't have to rush yourself to explore this part of Iceland in a day. The Hveravellir area offers super cozy accommodations, and you can choose when you would like to visit because Hveravellir is charming and open throughout the year. Are you ready to recharge your batteries?