Active Volcanos in Iceland & The Best Ways to see them

Experience the Thrill of Witnessing an Active Volcano in Iceland
Are you ready for an unforgettable adventure? Iceland, known as the land of fire and ice, is home to some of the most awe-inspiring natural wonders in the world. Among these wonders are its active volcanoes, which have captivated the imagination of visitors and locals alike. In recent years, the Reykjanes Peninsula, located near the capital city of Reykjavik, has become a hotspot for volcanic activity. With eruptions in 2021, 2022, and now in 2023, there has never been a better time to witness the power and beauty of an active volcano in Iceland.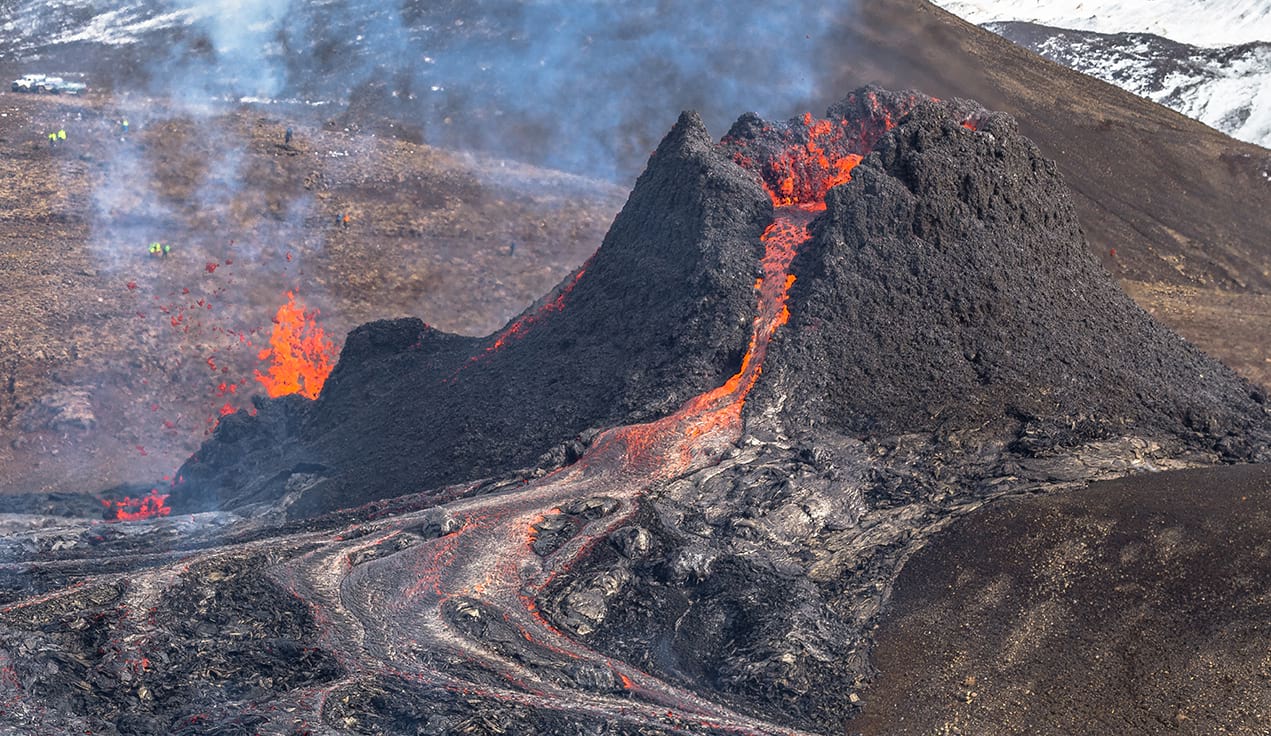 The Reykjanes Peninsula: A Volcanic and Seismic Hotspot
The Reykjanes Peninsula, situated in southwest Iceland, is a region known for its volcanic and seismic activity. It is a place where the Earth's geothermal forces are at play, shaping the landscape and creating breathtaking natural phenomena. This area had been relatively quiet for over 6,000 years until the recent eruptions that have put it back on the map as a must-visit destination for volcano enthusiasts.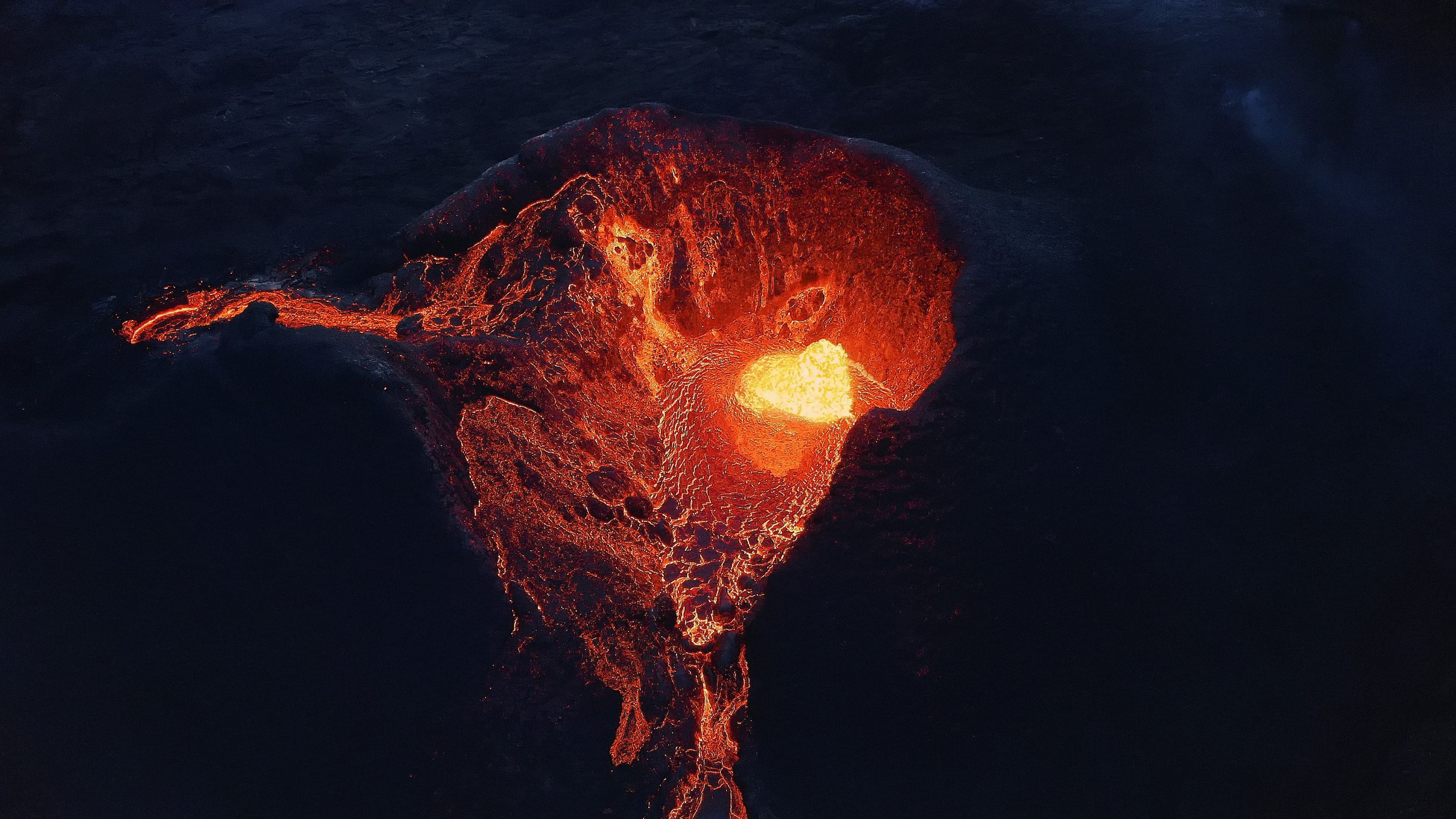 The Eruptions of 2021 and 2022: A Prelude to the Current Activity
The recent volcanic eruptions in the Reykjanes Peninsula have been a spectacle to behold. In March 2021, lava fountains erupted dramatically from a fissure in the ground, stretching over 500-750 meters long in the Fagradalsfjall volcanic system. This eruption lasted for six months, attracting thousands of visitors who marveled at the flowing lava and the raw power of nature. Just a year later, in August 2022, another eruption occurred in the same area, captivating the world once again.
A New Eruption in 2023: Witness the Beauty of an Active Volcano
And now, in 2023, a new eruption has taken place on the Reykjanes Peninsula, near the capital city of Reykjavik. While it is currently a small eruption, experts from the Icelandic Meteorological Office (IMO) are monitoring the situation closely to assess its evolution. The eruption, characterized by the emergence of lava and smoke from a fissure in the ground, offers a unique opportunity to witness the raw power and beauty of an active volcano.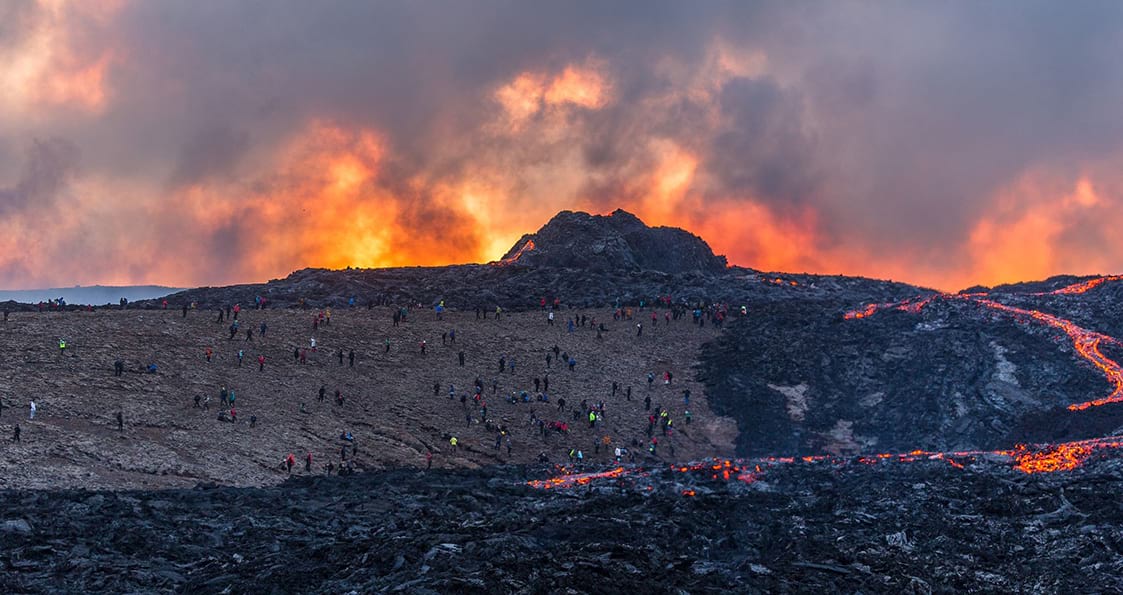 Gray Line Iceland: Your Guide to the Active Volcano Experience
At Gray Line Iceland, we are thrilled to be your guide to this extraordinary natural phenomenon. As a leading tour operator in Iceland, we specialize in creating unforgettable experiences for our guests. We understand the allure of witnessing an active volcano up close and personal, and we are excited to offer day tours to the eruption site once it is safe and accessible.
Frequently Asked Questions: Active Volcanoes in Iceland
Q: Is it safe to visit an active volcano in Iceland? A: The safety of our guests is our top priority. Before offering tours to the eruption site, we will closely monitor the situation and follow the guidance of experts at the Icelandic Meteorological Office. We will ensure that all necessary precautions are taken to provide a safe and enjoyable experience.
Q: What should I bring on a tour to the eruption site? A: We recommend wearing sturdy hiking shoes that can handle rough terrain, warm and waterproof clothing, and a backpack with essentials such as water, snacks, and a first aid kit. It's also a good idea to bring a fully charged phone and a power bank, as well as a camera to capture the incredible moments.
Q: How long does it take to hike to the eruption site? A: The hiking time to the eruption site can vary depending on the specific conditions and the starting point. On average, it can take approximately 3-4 hours to reach the destination. It's important to plan accordingly and allow extra time for the return journey.
Q: Can I join a guided tour to the eruption site? A: Yes, Gray Line Iceland will be offering guided tours to the eruption site once it is accessible. Our experienced guides will ensure that you have a safe and informative experience, providing insights into the geological wonders of the area and answering any questions you may have.
Plan Your Adventure with Gray Line Iceland
Are you ready to embark on an extraordinary journey to witness an active volcano in Iceland? Gray Line Iceland is here to make your adventure a reality. Our dedicated team of experts will help you plan the perfect trip, ensuring that you have a once-in-a-lifetime experience exploring the volcanic wonders of the Reykjanes Peninsula and beyond. Contact us today to start your volcanic adventure in Iceland!