Iceland Winter Adventures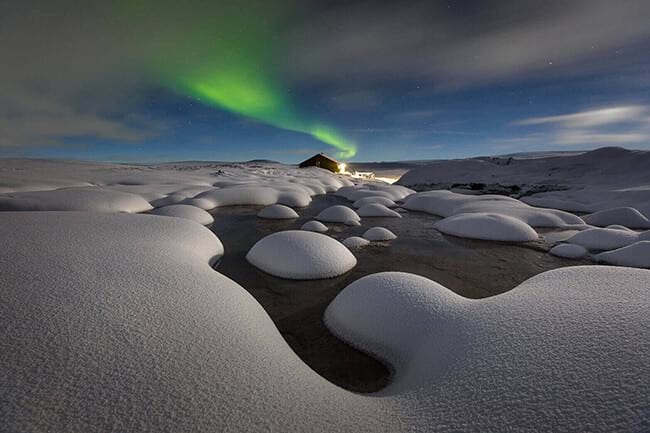 As temperatures drop and snow begins to cover the country's interior, what better way to celebrate winter than a romp through Iceland's highland playground on a three-day adventure in Hveravellir Nature Reserve? One of the best-kept secrets in Iceland's outdoor adventure world, Hveravellir offers visitors the chance to traverse glaciers, geothermal fields, rivers and volcanoes through the rugged heart of the island.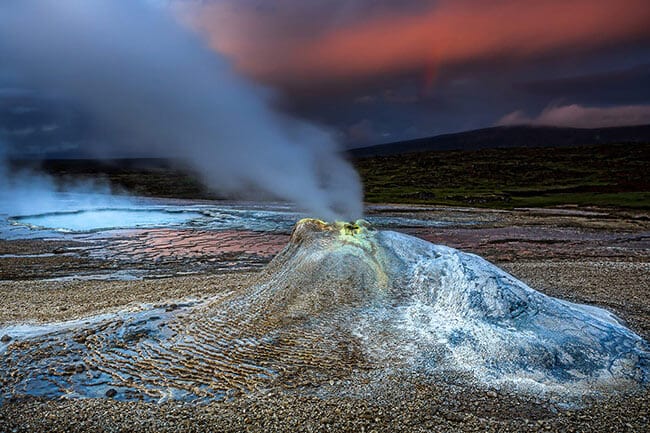 Thrills & Chills
You can't miss the Golden Circle on a trip to Iceland, especially when the sights—Þingvellir UNESCO World Heritage site, Geysir geothermal area, and Gullfoss falls—are decked out in their winter coats. After a thrilling ride through the wilderness in a modified Super Jeep, you'll find yourself immersed in the unspoiled beauty of the highlands.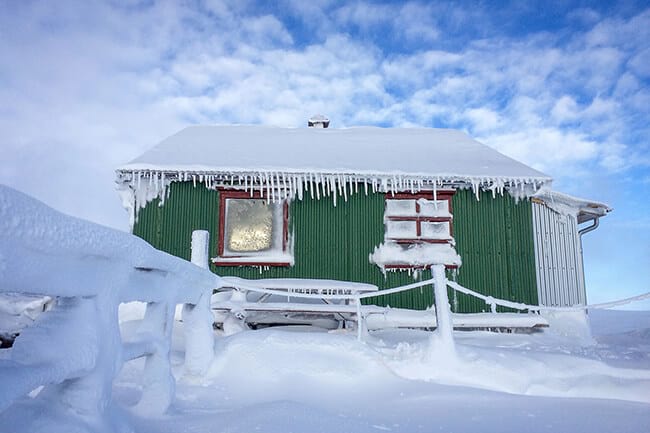 Never a Dull Moment
Whether you're snowshoeing across the glittering snow, exploring an outlaw cave in an 8000-year-old lava tube, hiking through the geothermal fields, curling up in your cozy highland cabin or soaking in the thermal pools while the Northern Lights dance overhead—you'll never have a dull moment in Hveravellir. What strikes visitors most about this place is the sheer energy of the Earth underfoot. Once you get a taste of the clean, Arctic air, you can't help but come back for more.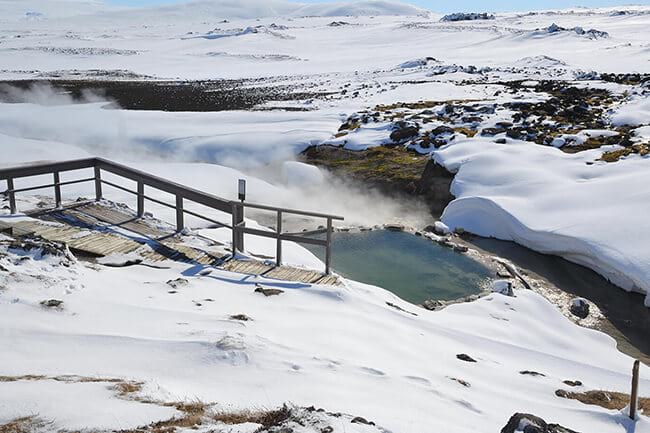 Let Gray Line help you discover this hidden oasis in Iceland's highland with a three-day trip to Hveravellir, including roundtrip transportation by Super Jeep, a host of winter activities, accommodation, and meals in Hveravellir. Let the winter fun begin!