If you find yourself pressed for time during your holiday and longing to discover the best of Icelandic nature, then the Golden Circle Express Tour is perfect for you. Guided by our knowledgeable tour experts from the comfort of our bus, the Golden Circle is a must see!

A national treasure
As a UNESCO designated World Heritage Site, Thingvellir National Park is a location of great geological, historical, and cultural importance. Situated on the tectonic plate boundaries of the Mid-Atlantic Ridge, the faults and fissures of the area are evidence of the earth's shifting crust. Also home of Alþingi, Iceland´s parliament founded in 930 A.D, Icelanders would meet in this place once a year to discuss matters of law, current affairs, religion and regulations pertaining to the land. The national park was founded in 1930 to protect the parliament site, the rift valley and Lake Þingvallatn, Iceland´s largest natural lake.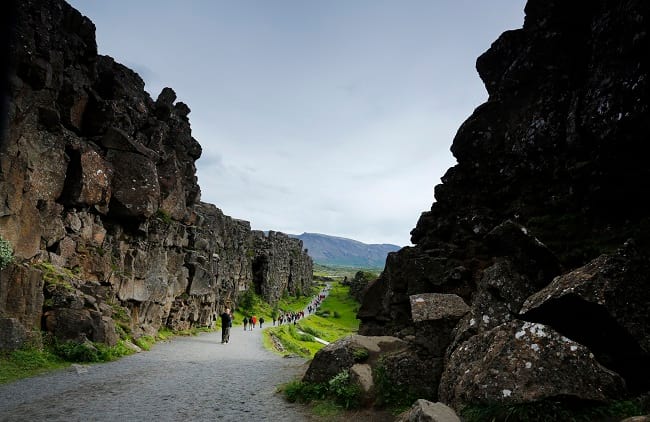 Bubbling, boiling and bursting
Alive and bursting with geothermal activity, Geysir is a site that stimulates all of the senses. While Strokkur hurls boiling water up to 30 meters in the air every few minutes, there are several geysers and mud pots in the Haukadalur Valley with bubbling water and steam spewing out to discover. Just follow the sounds of bubbles bursting! And if you´re wondering what that funny smell is, don´t worry—it's just the sulfur in the water.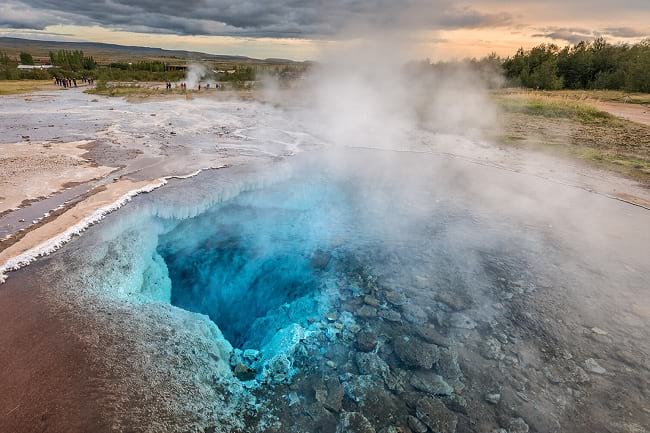 The power of water
Made famous in several blockbuster films and tv shows, the mighty Gullfoss waterfall is a two-tiered waterfall that sends glacial meltwater from nearby Langjökull down into a 32-metre (105-foot) deep canyon. Visitors can get up close and personal to the waterfalls with several lookout points to take that perfect selfie.
Our team of Iceland Tour Experts is on the ground to show you the sights and experience the activities that you just can't miss.